Though its already on its third model year, the Ford Mustang Mach-E remains in high demand and low supply, though production has ramped up significantly as of late with far more to come, meaning that used examples are no longer more expensive than new ones. Following multiple rounds of price increases, the Ford Mustang Mach-E was actually treated to a price cut across the board early this year – very soon after its chief rival, the Tesla Model Y, got its own round of price cuts, though FoMoCo attributed this to reduced materials costs at the time. Regardless, Tesla just dropped its Model Y prices again, widening the delta between these two rivals once more.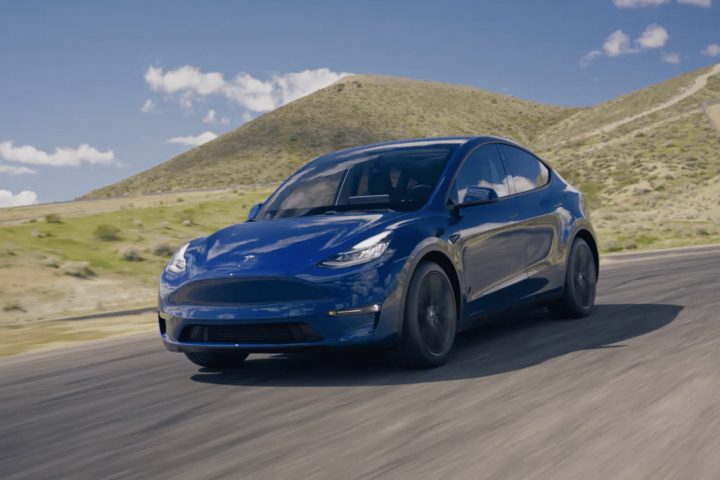 2023 Tesla Model Y Pricing

| Model | Starting MSRP (April 19th 2023) |
| --- | --- |
| Model Y (Base) | $46,990 |
| Model Y Long Range | $49,990 |
| Model Y Performance | $53,990 |
Following January's prices cuts, the 2023 Tesla Model Y started out at $52,990 for the Long Range model and $56,990 for the Model Y Performance, though both of these EV crossovers are now $3,000 cheaper than before. Additionally, Tesla has added a new, base model with 4680 battery cells that's even cheaper at $46,990, a model that was previously only available as an "off the menu" vehicle.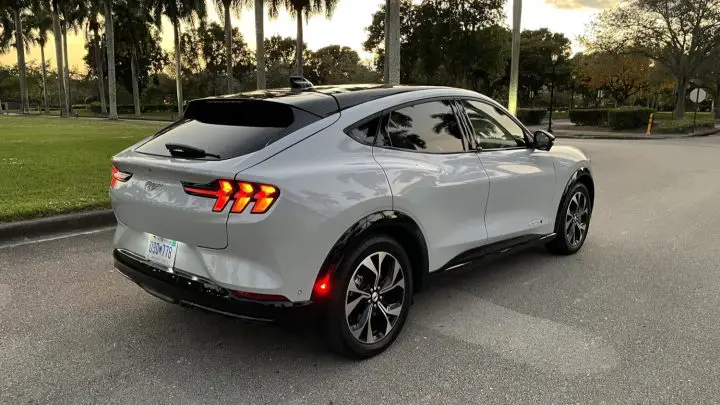 2023 Ford Mustang Mach-E Pricing

| Trim/Option | Starting MSRP (April 2023) |
| --- | --- |
| Select RWD Standard Range | $45,995 |
| Select AWD Standard Range | $48,995 |
| California Route 1 AWD Extended Range | $57,995 |
| Premium RWD Standard Range | $50,995 |
| Premium AWD Standard Range | $53,995 |
| GT AWD Standard Range | $63,995 |
| Extended Range Battery For Premium RWD | $7,000 |
| Destination And Delivery | $1,800 |
Meanwhile, the 2023 Ford Mustang Mach-E can be had for as little as $45,995, albeit with less range when compared to its Tesla counterpart. To get the same range as the Model Y Long Range and Performance, Mach-E customers must opt for the pricier Premium models, which offer 290 and 310 miles of range with the extended range battery in rear- and all-wheel drive configurations, or the California Route 1, which is rated to travel 312 miles on a single charge, though each of these models costs more than the comparable Model Y. The same goes for the sporty GT, which now costs considerably more than the Model Y Performance, though it features similar performance specs (when equipped with the optional Performance Edition upgrade) and less range.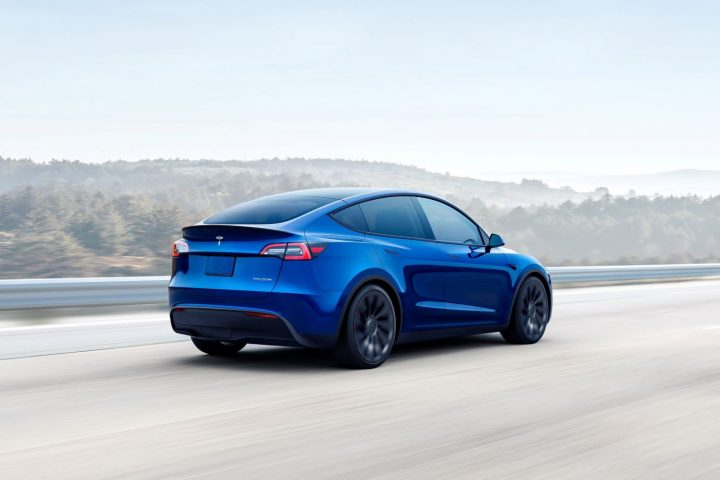 It's also worth noting that these differences grow even wider when we take into account the fact that the Mach-E only qualifies for one half of the new IRA EV tax credits – $3,750 – while the Model Y is eligible for the full $7,500 credit. Regardless, this level of competition is good news for prospective EV buyers, particularly since the forthcoming switch to lithium-iron phosphate batteries in the Mach-E standard range models is expected to result in even further savings.
We'll have more on the Mach-E soon, so be sure and subscribe to Ford Authority for more Mustang Mach-E news and non-stop Ford news coverage.