As Ford Authority reported last August, FoMoCo was ordered to pay $1.7 billion in punitive damages as a direct result of a lawsuit filed by the children of two people killed when their 2002 Ford Super Duty F-250 pickup rolled over. That lawsuit alleged that models built between 1999 and 2016 had weak roofs that could crush occupants in the event of a rollover accident, a claim that the automaker has not only denied as these trucks met federal safety standards at the time, but also filed an appeal over following the court's decision and later asked for a new trial, which seems unlikely to happen. Regardless, a number of other roof crush Ford Super Duty lawsuits have been filed since then in the U.S. and Canada, though one of them was just dismissed, according to Car Complaints.
That lawsuit – Rick Landers, et al. for the Estate of Mikyley Reitzv v. Ford Motor Company – was filed in the U.S. District Court for the Central District of California, with the law firm Hagens Berman Sobol Shapiro LLP representing the plaintiffs in the case. It centers around Mikyley Rae Reitz, who was driving a 2001 Ford F-350 in 2017 when the rear tires on the pickup left the roadway, causing it to lose control and flip over, crushing the roof and killing Reitz.
Seitz's family claims that her death was a direct result of the Super Duty's weak roof, though the wrongful death suit applies only to the specific vehicle she was driving during the crash. It also claims that Ford purposely built these trucks with weak roofs as a cost-cutting measure. "In the years of development leading to the release of the 1999 PHN131 chassis – the platform used by all Roof-Crush Defect Vehicles – Ford weakened almost every component of the roof structure to save money," the lawsuit reads.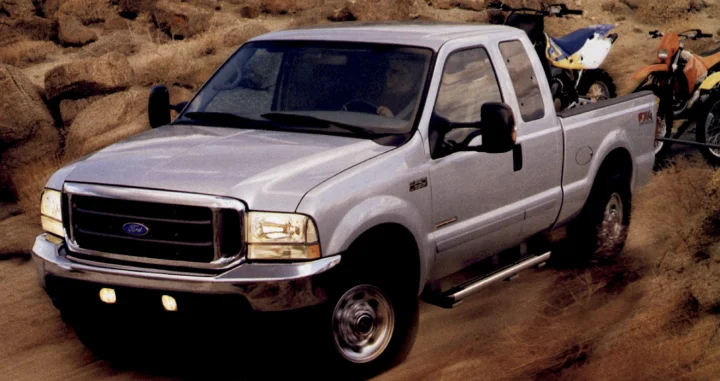 Regardless, the judge overseeing the case – Percy Anderson – ultimately decided to dismiss this lawsuit, which was filed this past February, as it was nearly seven years since the accident occurred, which they deemed too long, though the plaintiffs will be allowed to file an amended lawsuit. The plaintiffs waited "until after they had become aware of news reports of a verdict in a similar case indicates that plaintiffs did nothing following decedent's death to investigate a possible claim," the judge said.
We'll have more on this and all of Ford's active lawsuits soon, so be sure and subscribe to Ford Authority for the latest Ford lawsuit news, Ford Super Duty news, and 24/7 Ford news coverage.