Ford Motor Company has filed a patent for a system capable of charging batteries in other vehicles and trailers that could be used in future Ford EVs, Ford Authority has learned.
The patent was filed on October 4th, 2021, published on April 6th, 2023, and assigned serial number 010829.
The Ford Authority Take
In recent months, we've seen a bevy of campers and other types of recreational vehicles debut with electric batteries incorporated that could be used to keep future Ford EVs topped off while towing them – a list that includes Colorado Teardrops' Electric Vehicle Adventure Trailer, as well as the Lightship L1. Ford has clearly considered this possibility in the past as well, filing a patent for a system that could guide EV owners to charging stations that can accommodate their particular vehicle. Now, this new Ford patent takes that concept a step further.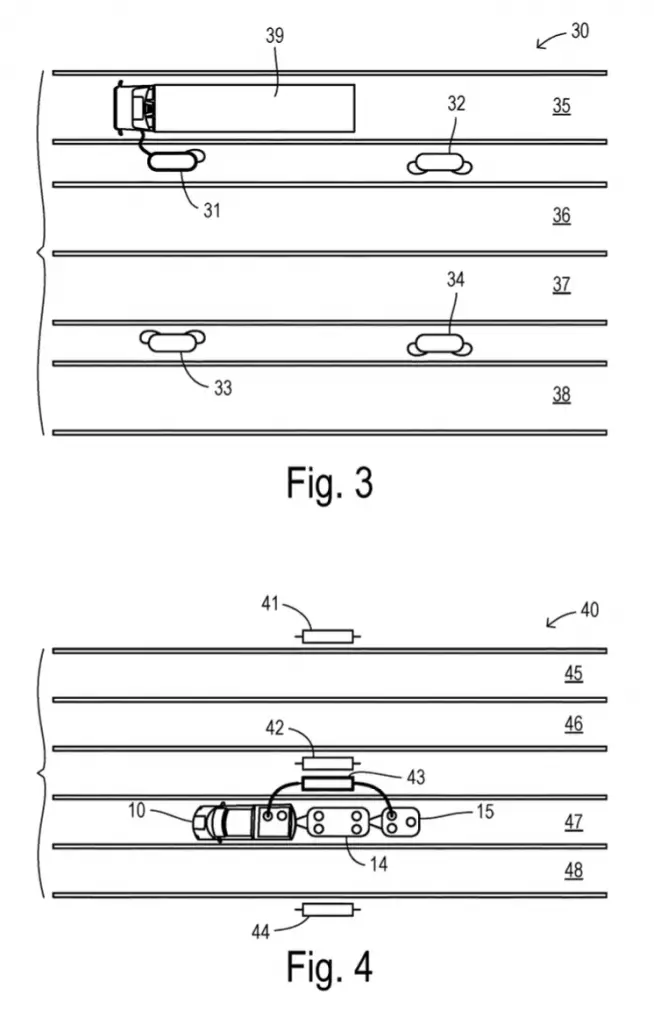 The idea here is to aid EV drivers in not only finding suitable charging locations, but also to obtain a hookup with which they can use to charge their vehicles. As Ford points out in the patent, towing has a significant impact on an EV's range, and most everyone's goal is to reach their destination as quickly as possible, with short charging times a must for long road trips. The patent notes that the concept of trailers equipped with batteries is a viable solution to these problems, and could even be used specifically for that purpose – not only for hauling things or living in temporarily.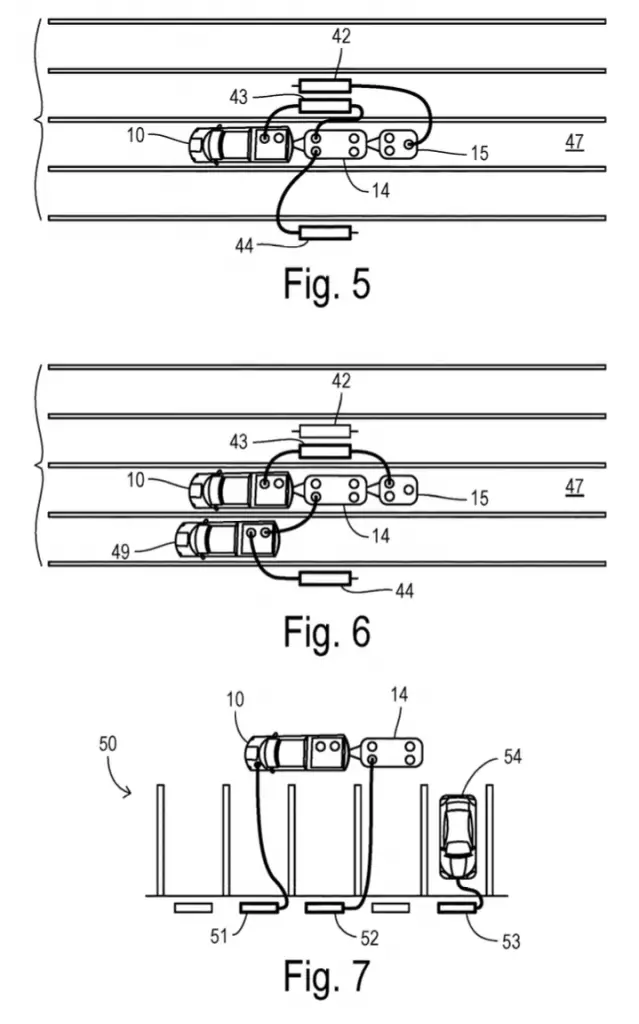 There are multiple problems with this, however – those towing a trailer with an EV must find a charging station that accommodates the length of those setups, as well as provide charging cables that are long enough to reach one or both. That's precisely where this system comes into play – it could guide drivers through this process, even finding a parking spot big enough for their rigs and providing instructions for how to hook up both the truck and trailer. It's an interesting idea for certain, but given the number of EV-enabled trailers hitting the market in the coming years, it's an important one, too.
We'll have more on this and all Ford patents soon, so be sure and subscribe to Ford Authority for the latest Ford patent news, Ford business news, and continuous Ford news coverage.