Ford Motor Company has filed a patent for adjustable towing mirrors that could be used on future Ford vehicles, Ford Authority has learned.
The patent was filed on February 10th, 2020, published on April 18th, 2023, and assigned serial number 11628769.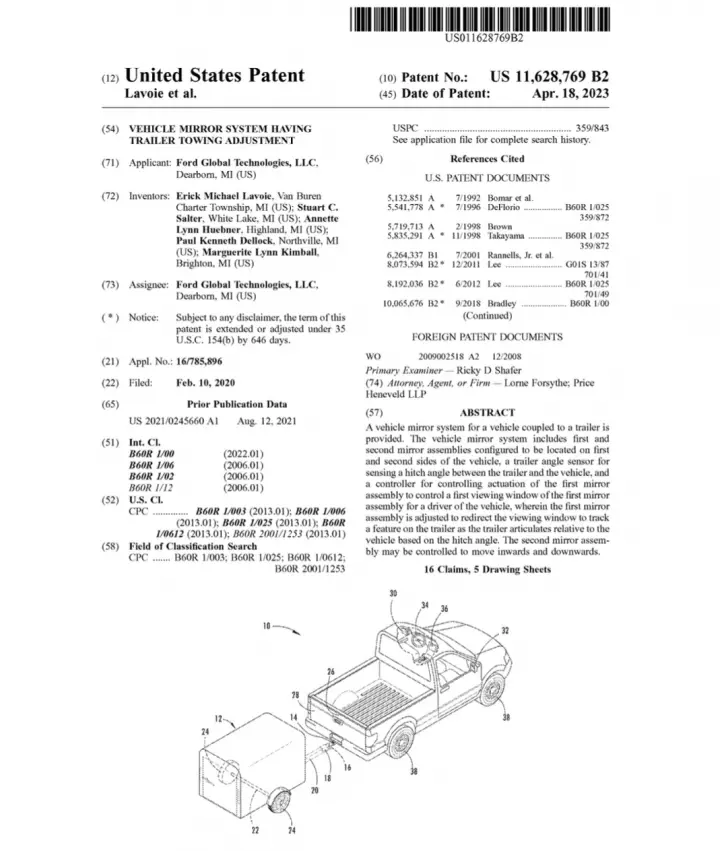 The Ford Authority Take
Ford has introduced many features designed to make towing easier or more convenient in recent years, and it has also filed a large number of patents that aim to innovate in that particular regard as well. Those include one filing for a system capable of charging batteries in other vehicles and trailers, a pivoting trailer hitch, a vehicular remote control system, a retractable drop leg trailer assist system, and a trailer sideswipe avoidance system, to name just a few. Now, this newly filed patent introduces yet another towing-related feature that could very well wind up being used in future Ford vehicles.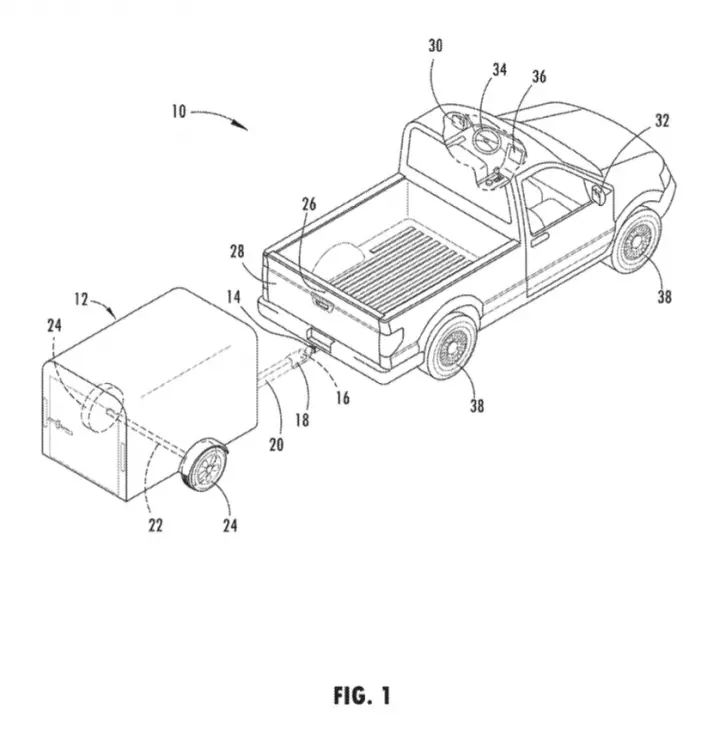 That feature is a new type of vehicle mirror system that incorporates a trailer angle sensor, as well as adjustable viewing windows that make it easier to follow the movement of a trailer when moving in forward or reverse. As Ford points out in the patent, there are times when it may be difficult or impossible to see where a trailer is going when it's positioned at a certain angle, prompting users to manually adjust those mirrors.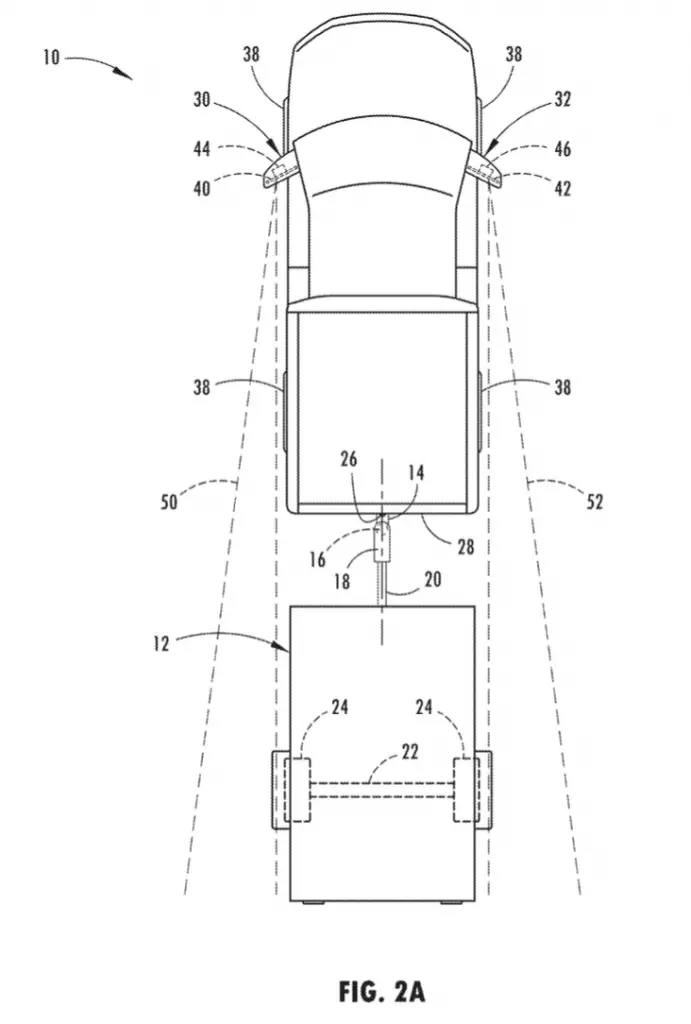 Instead, this new type of mirror would have the ability to automatically reposition itself on the fly, ensuring that the trailer remains in full view the entire time. It would accomplish this by using sensors to determine how the trailer is angled, at which point the mirrors could adjust themselves to the appropriate position to compensate. It's certainly an interesting idea, and one that has a lot of merit given its purpose and Ford's mission to make towing trailers as easy as possible.
We'll have more on this and all Ford patents soon, so be sure and subscribe to Ford Authority for the latest Ford patent news, Ford business news, and ongoing Ford news coverage.