Ford Motor Company has filed a patent for a system capable of detecting the presence of trains that could be used in future Ford vehicles, Ford Authority has learned.
The patent was filed on September 28th, 2021, published on March 30th, 2023, and assigned serial number 0100640.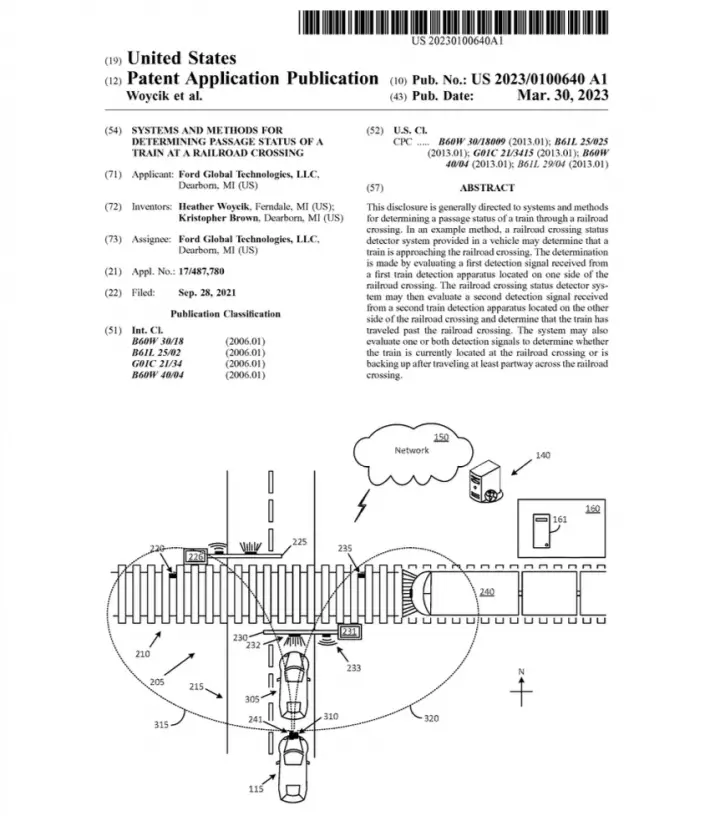 The Ford Authority Take
Over the past few months, The Blue Oval has filed a number of patents that aim to make future Ford vehicles smarter, including one for a harmful gas detection system, a sun tracking and protection system, and a changed driving conditions detection system. Now, this newly filed patent keeps that trend going by introducing an idea for what Ford calls "systems and methods for determining the passage status of a train at a railroad crossing."
As one might assume from that title, this patent is pretty simple in terms of what it aims to prevent – vehicle and train accidents, which seem to occur on a relatively regular basis. However, unlike traditional methods such as warning signs, lights, and barriers, this patent aims to utilize more modern technology in future Ford vehicles to prevent these types of crashes from happening.
More specifically, the system outlined in this patent would be able to detect when a train is approaching a railroad crossing, as well as how far away it might be. From there, it can make the determination of whether or not it's safe to cross the tracks, providing this information to the driver in real-time.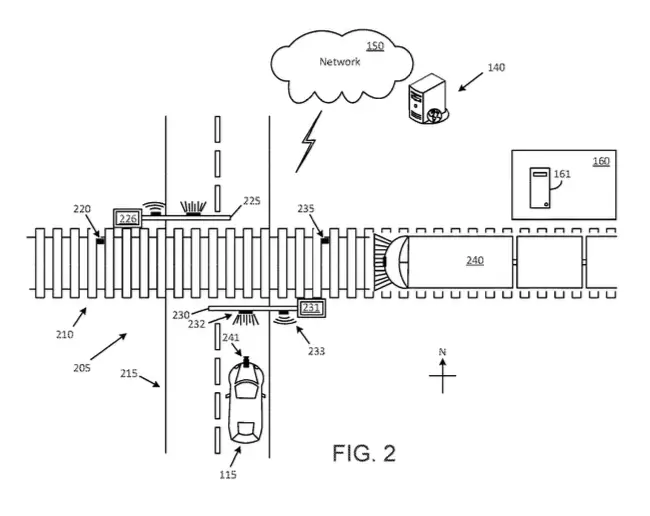 Though many train and vehicle accidents are simply caused by impatient drivers – some of whom ignore flashing lights and even drive around barriers – this system could help drivers at crossings without any sort of warning system determine whether or not it's safe to proceed. In that regard, it certainly has merit as a potential feature that may wind up being used in future Ford vehicles.
We'll have more on this and all Ford patents soon, so be sure and subscribe to Ford Authority for the latest Ford patent news, Ford business news, and continuous Ford news coverage.