Hennessey Performance has been offering its own souped up version of the Ford F-150 Raptor – a model dubbed the VelociRaptor – for some time now, a tradition that continued with the arrival of the current-gen model in 2021. Hennessey also makes and sells a fairly wild six-wheel drive version of that same model, and just last December, revealed the VelociRaptor 1000, a fortified version of the brand new 2023 Ford F-150 Raptor R. Thus, we assumed that an even larger version of that V8-powered pickup was in the works, and sure enough, the all-new Hennessey VelociRaptoR 6×6 has now officially debuted.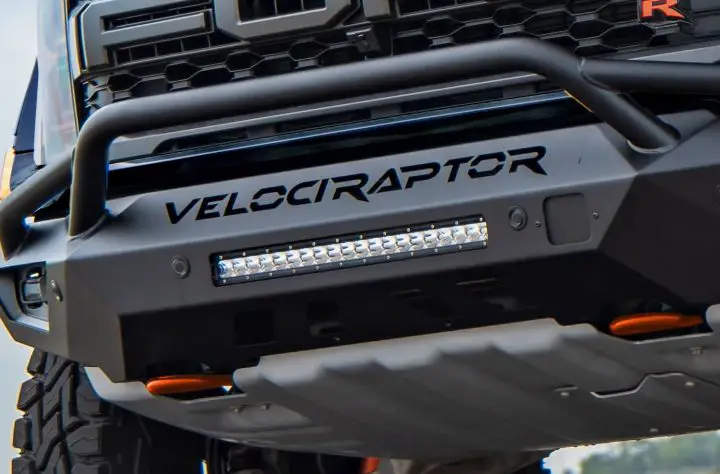 As one might have assumed by now, the Hennessey VelociRaptoR 6×6 is precisely what it sounds like – a six-wheel drive version of the Raptor R, which is created by boxing the frame and extending it before adding another rear axle, which is fully functional. To compensate for the added length, Hennessey also gives the muscular truck an eight-foot bed to replace the stock 5.5-foot unit, giving it 45 percent more cargo space to boot.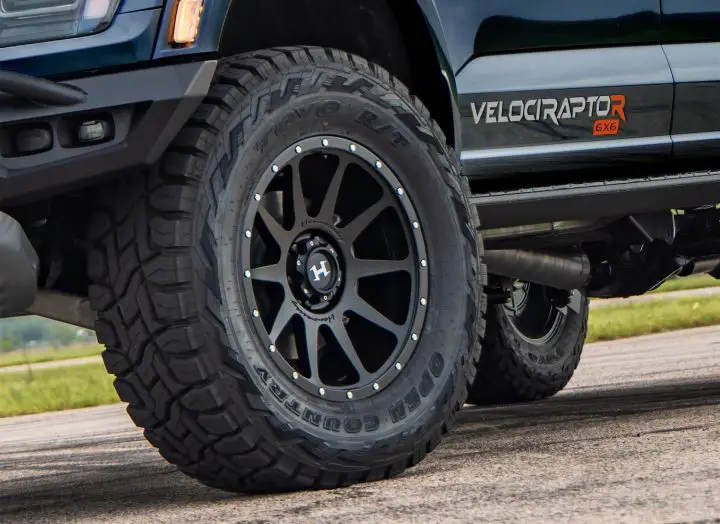 Underneath, the VelociRaptoR 6×6 gets a bevy of upgrades including a three-inch lift to go along with Fox Live Valve shocks, Brembo brakes, and 20-inch Hennessey wheels wrapped with 37-inch off-road tires. On the outside, the already-aggressive looking pickup gets even more so with the addition of new front and rear bumpers, LED lighting, and VelociRaptoR badges, and it's quite the load, measuring in at 27-feet long, seven feet tall, seven feet wide, and tipping the scales at a beastly 6,500 pounds.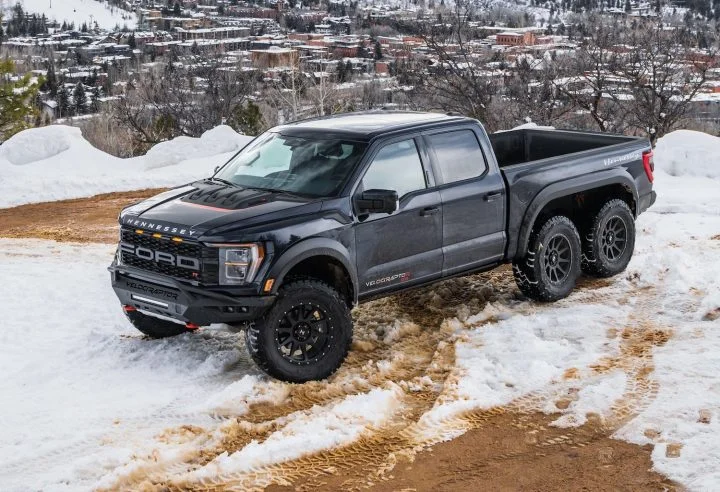 Interestingly, however, Hennessey didn't bother to give the VelociRaptoR 6×6 more power, deeming its supercharged Ford 5.2L V8 and its factory ratings of 700 horsepower and 640 pound-feet adequate, even though the VelociRaptor 1000 pumps out 1,013 horsepower and 850 pound-feet. Regardless, we imagine that fuel economy will already suffer enough with the extra weight present here, and those that shell out $499,999 for one (which includes the cost of the donor truck, at least) likely won't mind.
We'll have more cool tuner trucks like this to share soon, so be sure and subscribe to Ford Authority for more Ford F-Series news, Ford F-150 news, Ford F-150 Raptor news, and continuous Ford news coverage.