Over the years, we've seen our fair share of tacky, distasteful, and downright ugly modified vehicles, many of them wearing all sorts of tacked-on accessories that look like they came from some cheap catalog decades ago. Some of these vehicle owners are simply trying to make it look as if their ride is a high-performance model rather than some boring, vanilla family vehicle, while others, well, they just clearly lack taste. In the case of this wild Lincoln MKZ recently spotted by a Reddit user, it seems as if they were competing against themselves to see just how many badges one can possibly attach to a car.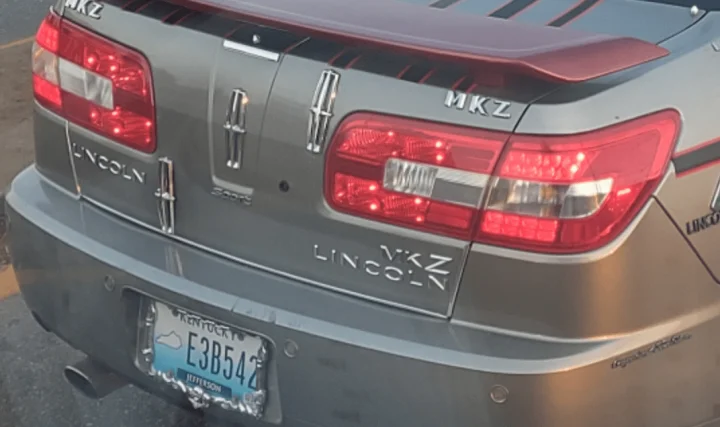 There's so much going on in this one picture that it's hard to figure out where to start, but we'll begin by pointing out that this Lincoln MKZ is fitted with more "Lincoln" and "MKZ" badging than one might reasonably expect to see on any vehicle, no matter how proud one might be of it. Those badges adorn not only every corner of the trunk lid, but also the fenders, pillars, and doors, and are joined by a handful of Lincoln star badges, too.
As if that isn't enough, there are all sorts of other pieces here that are mounted using adhesive backing or double-sided tape, including portholes on the front fenders, faux vents out back, "fearless" and "Harley-Davidson" stickers, some sort of bedazzled wind visor for the sunroof, and amazingly, roof-mounted vortex generators like those once found on the Mitsubishi Evo. Throw in some stripes, a rear spoiler, and large dual-exhaust tips, and it's hard to see how one could ruin an MKZ any more than this one is.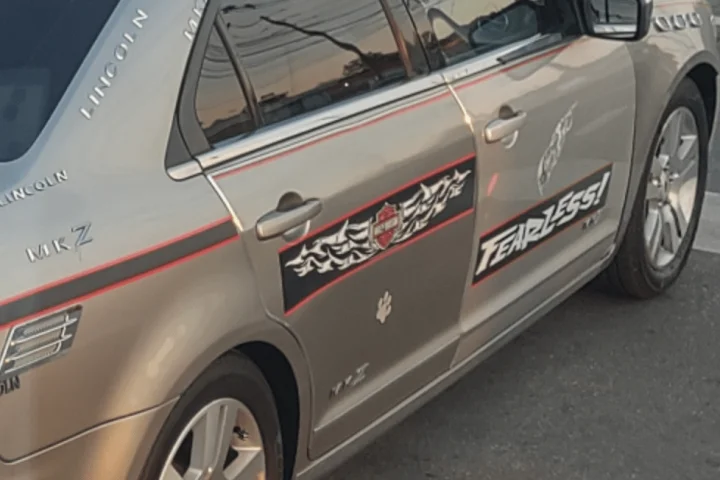 Of course, there are ways to mimic this look, if one wishes – all of these badges are pretty cheap to buy at places like eBay, and FoMoCo also sells them for vehicles like the Ford Bronco and its different types of GOAT badging or Heritage Edition badges. However, we'd certainly advise ordering one or two at a time to see how they look – not accumulating these pieces by the dozens, as is the case here.
We'll have more wild rides like this to share soon, so be sure to subscribe to Ford Authority for more Lincoln news, Lincoln MKZ news, and continuous Ford news coverage.