Like most automotive-related events, the New York International Auto Show was canceled not only in 2020, but also 2021 as the COVID-19 pandemic raged on. The long-running event did make its triumphant return last year, however, and featured Elvis Presley's 1956 Continental Mark II, which is just one of the many Lincolns owned by the iconic singer over the years (though Continental was its own brand back then), which included a Lincoln Zephyr, a Lincoln Continental Mark 5, a Lincoln MK IV, and a Lincoln Continental Lehmann-Peterson Limousine, to name just a few. However, Lincoln is sitting out the 2023 New York International Auto Show, it seems.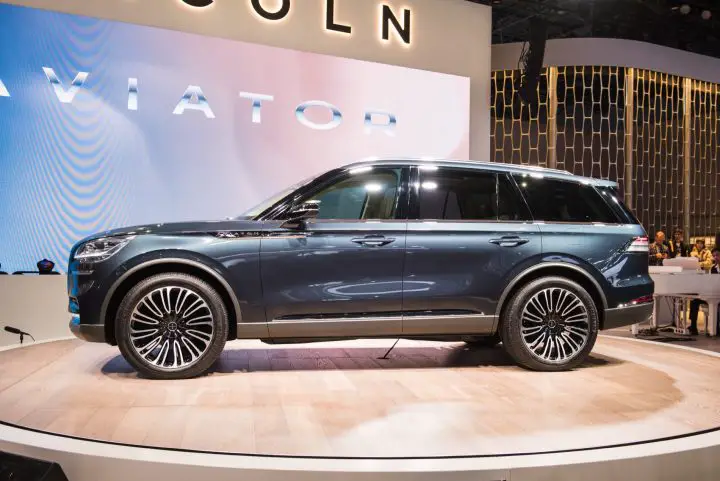 Lincoln has no official presence at this year's New York auto show, which is not uncommon for a number of automotive brand these days as attendance and interest in many of them continues to shrink. However, it is notable, as the luxury brand previously used this particular forum to introduce a number of new and important models, including the Lincoln Navigator concept a few years ago.
There are plenty of automakers and brands present at the 2023 New York International Auto Show, however, a list that includes Alfa Romeo, General Motors, Bentley, Stellantis, Porsche, Lexus, Volkswagen, Toyota, Ford, Genesis, Nissan, and Volvo, to name just a few.
The New York Auto Show is one of the oldest such events in the U.S., having debuted way back in 1900 at the original Madison Square Garden and serving as the host site for many important automotive debuts and moments, in general, over the years. The show has since moved to the Jacob K. Javits Convention Center, where it has expanded to include not only static displays, but also a host of hands-on experiences including an EV test track.
We'll have more New York Auto Show coverage to share soon, so be sure and subscribe to Ford Authority for more Lincoln news and continuous Ford news coverage.