Since its inception, the automotive industry, in general, has been one dominated by males, particularly in certain areas such as engineering. However, in recent years, this has begun to change in a big way as more and more women break into the industry and work their way into high-level roles. That includes Laurie Transou, chief engineer for the Ford Mustang Dark Horse, who recently provided those interested in pursuing a career in automotive engineering with a bit of a road map on precisely how to do that in an interview with Yahoo Finance.
"Within the auto industry, there's all kinds of opportunities for young women interested in engineering," Transou said. "STEM is a great place to start. So I'd absolutely encourage people who are interested in engineering to learn more about it, get involved with STEM. There's tons of mentor programs. It's fun. We do strategy…we think about what products could be. We think about our customers and how we appeal to them. So it's really a fun job. I want to make sure young women understand that, too."
Currently, women account for around 25 percent of the total automotive workforce in the U.S., 30 percent of STEM-related jobs, and 50 percent of the U.S. workforce as a whole. This is slowly changing, however, with The Blue Oval touting its own talented team of female engineers, including Transou, Ford F-150 Lightning chief engineer Linda Zhang, and Ford Mustang Mach-E chief engineer Donna Dickson.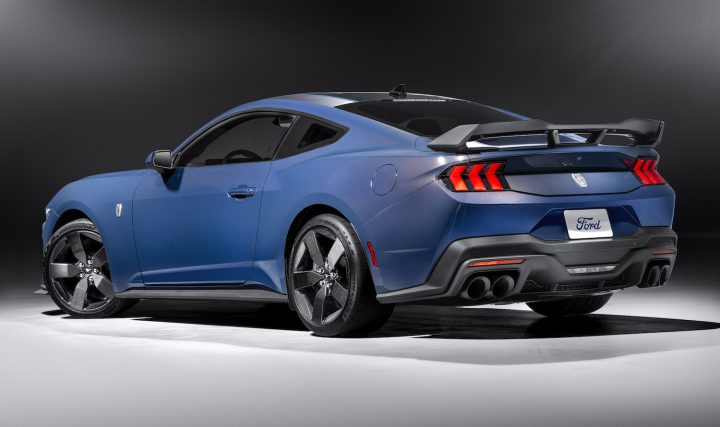 Transou – who holds that same critical role with the Ford Mustang Dark Horse – was tasked with helping to create the first range-topping variant of the seventh-generation S650 model – a high-profile mission in its own right. However, many women helped paved the way for these existing female engineers over the course of automotive history, inventing critical features such as heaters, GPS, Wi-Fi, rearview mirrors, brake lights, turn signals, and windshield wipers.
We'll have more on women's evolving roles in the automotive industry soon, so be sure and subscribe to Ford Authority for continuous Ford news coverage.