Frankie Muniz, driver of the No. 30 NASCAR Ford Mustang in the ARCA Series, is on top of the series point standings after points were sorted out following this past weekend's race at Talladega Superspeedway on April 22nd, 2023.
Points for the ARCA Series were updated on Tuesday, April 25th, catapulting Muniz and the No. 30 Ford into the lead. He maintains the top spot by 11 points over Jesse Love, Talladega winner and driver of the No. 20 Toyota Camry. Though Muniz has yet to put the No. 30 Mustang into Victory Lane this year, there's still plenty of time to get it done, and he seems poised to capture his first win soon enough. There are currently 17 races remaining in the 2023 ARCA season.
Muniz, a former actor perhaps best known for his titular role in the popular sitcom Malcom in the Middle, only began racing fulltime in the ARCA Series at the start of the 2023 season. Now that he has three races under his belt, he's proved that he has the killer instinct, and is certainly one to watch out for on the racetrack.
Having finished 11th at Daytona in February, Muniz has gone on to pilot the No. 30 Mustang to two consecutive top-10 finishes, including a sixth-place finish at Phoenix Raceway on March 10th, and ninth at Talladega. He's been a consistent frontrunner so far this season, and was able to keep pace with the leaders at both Phoenix and Talladega, and may have posted a better finish at Daytona if not for crash damage afflicting his race car.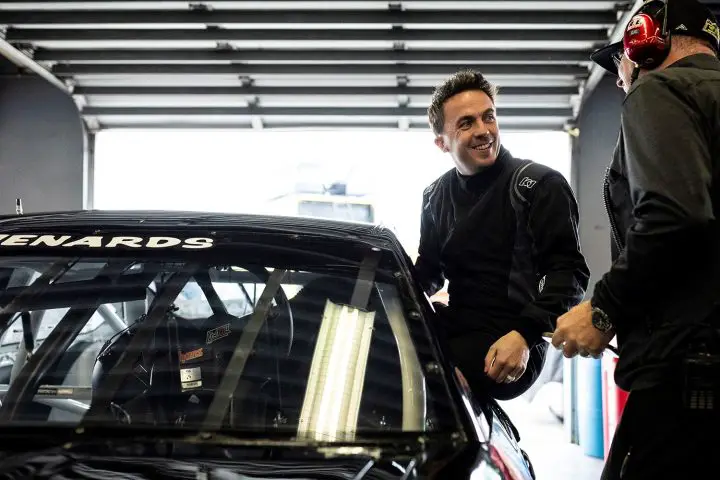 The next ARCA Series race will take place at Kansas Speedway on May 6th. Muniz has not yet competed on a 1.5-mile asphalt oval, so his performance will be one to keep an eye on.