Benchmarking is a common practice in the automotive world, and for good reason – in this hyper-competitive market, automakers must keep tabs on what their competition is doing, and also make it a point to try and stay one step ahead. In that regard, it's no surprise that many automakers have benchmarked the Ford F-150 over the years, as it's a perennial best-seller and America's favorite pickup. Just last month, Ford Authority spotted Toyota benchmarking a Ford F-150 Limited PowerBoost Hybrid, and now, Nissan has been spied doing the same exact thing, with a truck that looks essentially identical to Toyota's that was spotted leaving a Nissan facility in Michigan.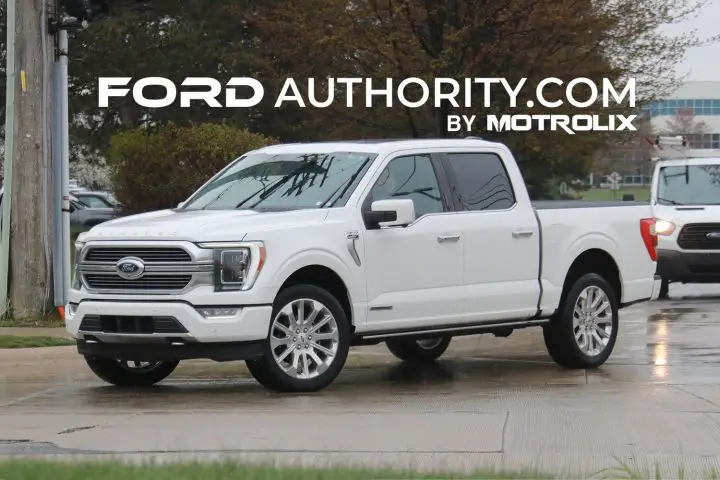 Fresh off benchmarking a Ford Mustang Mach-E, it seems as if Nissan is taking a closer look at the Ford F-150 PowerBoost Hybrid now, though why is a bit of a mystery. As Ford Authority reported last June, the automaker's own full-size truck and F-150 competitor – the Titan – will reportedly be discontinued in either 2024 or 2025, as the company currently has no successor or even a refresh in the works.
Such a move seems to make a lot of sense given the fact that Titan sales have lagged far behind the competition for some time now, ranking dead last with just a few thousand sales in Q1 of last year, while the F-Series dominated the competition over that same time period with 140k sales. However, perhaps this sighting is a sign that Nissan is reconsidering that decision.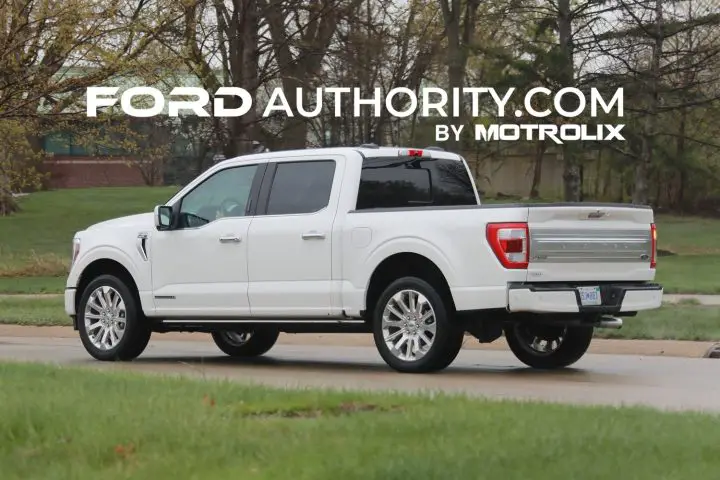 The Ford F-150 Limited spotted here is powered by an electrified powertrain – the twin-turbocharged Ford 3.5L V6 PowerBoost, which produces 430 horsepower and 570 pound-feet of torque. The hybrid combination also offers up fuel economy ratings of 25 miles-per-gallon in the city, highway, and combined, as well as a max payload of 2,120 pounds and a towing capacity of 12,700 pounds.
As for the Nissan Titan, it continues to chug along with one engine option – a naturally-aspirated 5.6L V8 that churns out 400 horsepower and 413 pound-feet of torque, paired with a nine-speed automatic transmission. It logs fuel economy ratings of 15/21/18 in the city, on the highway, and combined, with a max payload capacity of 1,402 pounds and a towing capacity of 9,052 pounds.
We'll have more on everything Ford's competition is up to soon, so be sure and subscribe to Ford Authority for 24/7 Ford news coverage.