In recent years, Ford's Raptor family has grown to include not only the Ford F-150 Raptor (and Raptor R), but also the Ford Bronco Raptor and Ford Ranger Raptor, each of which is sold in more than one country across the globe. These hardcore, high-performance off-road vehicles have become incredibly popular among enthusiasts, routinely selling for far more than MSRP and remaining in high demand. As such, it would be perfectly sensible to expect to see even more Raptor-fied vehicles moving forward, and that may very well be the case with an S650 Ford Mustang Raptor, according to Car and Driver.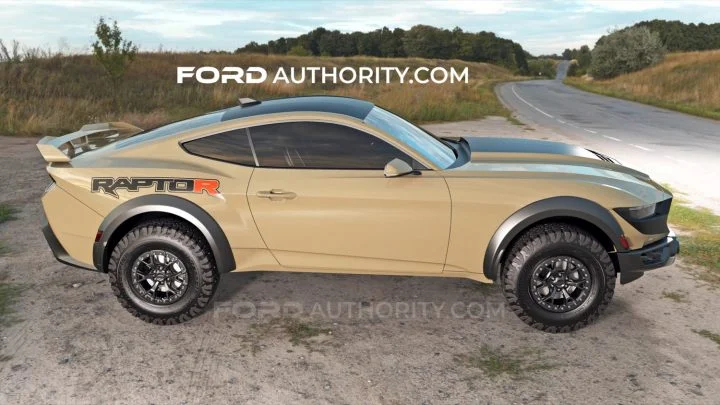 Last November, Ford Authority rendered an S650 version of what we thought a Ford Mustang Raptor R might look like, but that was merely a hypothetical exercise. However, Car and Driver is now reporting that such a machine is on track to arrive in 2026, though the rag doesn't outline any sources for this information, which was published online today but is destined to appear in the May 2023 issue of the magazine.
Regardless, C&D does provide a few details regarding what we can expect from this more affordable Porsche 911 Dakar rival, including the fact that it will be powered by a naturally-aspirated 500 horsepower version of the Ford 5.0L V8 Coyote engine, though no manual transmission will reportedly be available – just the 10-speed automatic, and no two-speed transfer case, either, though it will utilize an electronically controlled center differential, while a Predator-powered Raptor R version is inevitable too, it seems.
Otherwise, the Ford Mustang Raptor will share quite a bit in common with other Raptor models, including its Fox Live Valve dampers, a two-inch lift, beefier springs, skid plates, fender flares, and all-terrain tires. Pricing will reportedly start out at around $90k, making this a pretty pricey pony.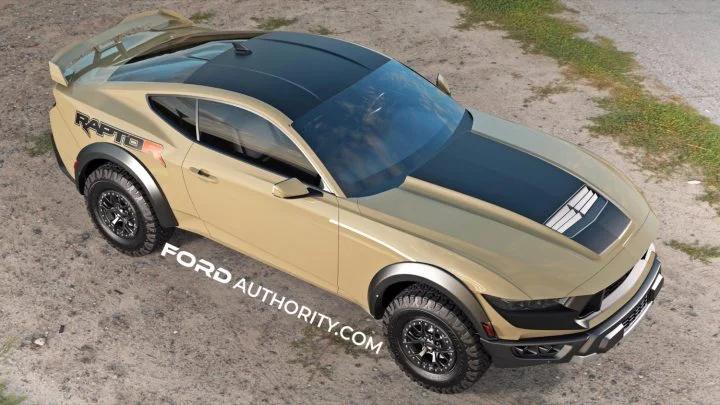 Ford opted not to offer all-wheel drive on the 2024 Mustang, and the S650 may be the last to offer a V8 engine. Considering the fact that S650 production will reportedly end by 2030, it makes sense to churn out as many special models as possible in the meantime – including the next-gen Shelby GT500, which will launch in 2025 for the 2026 model year and was recently spied in mule form by Ford Authority.
We'll have more on the Mustang Raptor soon, so be sure and subscribe to Ford Authority for more Ford Mustang news and ongoing Ford news coverage.