Most automotive enthusiasts are well aware of who George Barris is, and for good reason – he was one of the most prolific, creative maker of some of the wildest custom vehicles ever to grace this earth, though his most famous is most likely the original 1966 Batmobile utilized in the TV series, Batman. However, what those same enthusiasts may not be aware of is the fact that Barris used two 1966 Ford station wagons provided by the automaker to help promote the Batmobile, as Ford Archives and Heritage Brand Manager Ted Ryan recently discovered.
Reason 9 million I have the coolest job in the world. Look what I found researching in the Special Vehicles Collection. This is so cool. And yes, we did give George Barris the two cars! For those that don't know, Barris took the Lincoln Futura and turned it into the #batmobile pic.twitter.com/h1jSBbts6d

— Ted Ryan (@tedryan64) April 20, 2023
While researching the automaker's Special Vehicles Collection, Ryan came across a pretty cool piece of Blue Oval history – this internal letter from the automaker requesting that two 1966 Ford station wagons be loaned to Barris for two years, which were used to transport two Batmobile builds around North American so that it could be shown off to the masses at various exhibitions and events.

At that time, the letter noted that the Batmobile had been booked solid for these types of appearances through 1967 at locations across both the U.S. and Canada, making for a pretty enticing marketing opportunity for The Blue Oval – particularly since the TV famous ride was based on the Lincoln Futura. Ford was obviously happy to oblige, and wound up loaning Barris two station wagons that were previously used for company service.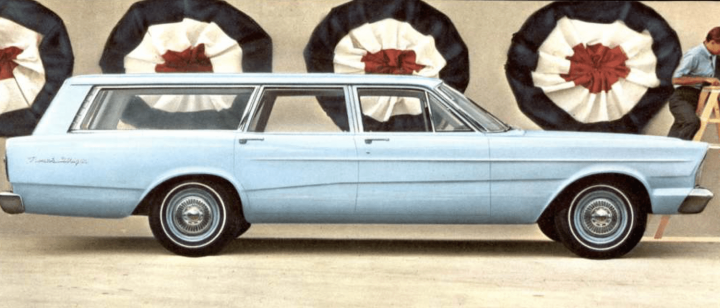 As one might imagine, Barris customized those two wagons and maintained them at his expense, giving The Blue Oval a nice little bit of extra publicity as they traveled across North America. Now, this cool little piece of history has thankfully been rediscovered, as we can file it away as yet another nifty chapter from Ford's past.
We'll have more Ford history news to share soon, so be sure and subscribe to Ford Authority for non-stop Ford news coverage.