Though it's already on its third model year of production, the sixth-generation Ford Bronco remains a vehicle that's in high demand and short supply, meaning that many new examples of the rugged SUV are still selling for more than MSRP, while used models continue to command a premium as well. Ford initially declined to open 2023 Bronco order banks to new customers in an attempt to catch up with its existing backlog of reservations and orders, in fact, though it did wind up letting customers place new orders last week. Regardless, the market still hasn't cooled off completely, and used Ford Bronco prices are still trending higher than new, according to new data from iSeeCars.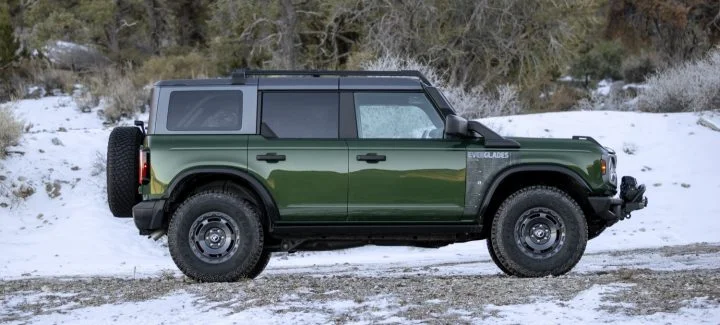 While the Ford Maverick topped this particular list by a large margin – with used examples listed for $4,038 or 12.3 percent higher than new, on average – the Ford Bronco wasn't too far behind in ninth place, with used models listed for $901 or 1.7 percent more than new and an average list price of $55,372. It's a stark difference from the average used vehicle, which is listed at 8.1 percent or $3,701 less than new.
In terms of percentages, the Ford Bronco ranked behind only the Maverick, Toyota Corolla Hybrid (7.9 percent), Mercedes-Benz G-Class (4.6 percent), Toyota Sienna (3.7 percent), Toyota RAV4 Prime (3.5 percent), Toyota Corolla Cross (2.9 percent), Toyota RAV4 Hybrid (2.4 percent), and Kia Carnival (2.2 percent), and ahead of the Honda Civic Hatchback (1 percent), Honda Accord Hybrid (0.4 percent), Chevy Corvette (0.4 percent), Kia Rio (0.1 percent), and Honda Accord (0.1 percent).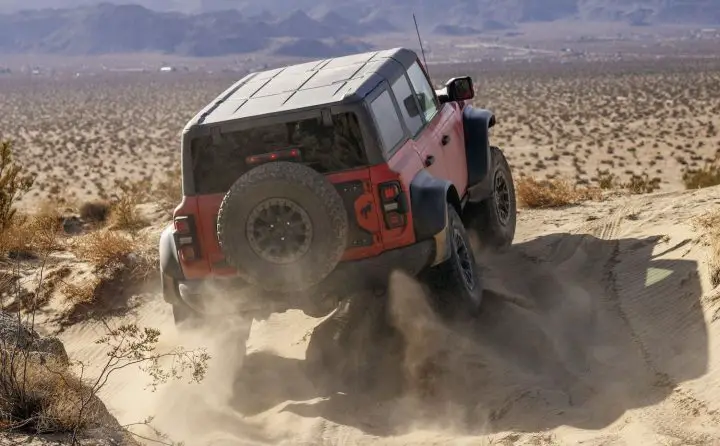 It is worth noting that this data is derived from 8.9 million used car listings, collected from February and March of 2023 – not actual sales prices, so it's possible that the gap between used and new Bronco pricing is actually smaller in reality. Regardless, it's quite clear to anyone shopping for a used Bronco that buying a new one – even though that may not be terribly easy to do – is likely to be a cheaper endeavor.
We'll have more on the Bronco soon, so be sure and subscribe to Ford Authority for more Ford Bronco news and non-stop Ford news coverage.