Cody Ware, driver of the No. 51 NASCAR Ford Mustang at the Cup Series level for Rick Ware Racing (RWR), was arrested on April 10th, 2023 on charges of assault. Ware has now been suspended indefinitely by NASCAR, necessitating replacement drivers to step behind the wheel of the No. 51 Mustang in the meantime. According to RWR on Twitter, Zane Smith will take control of the race car for the coming race at Martinsville Speedway on April 16th.
Zane Smith is a fulltime Truck Series competitor, where he pilots the No. 38 Ford F-150 race truck. The defending 2022 Truck Series champion, Smith also scored victory at the rain-shortened season-opening race at Daytona in February in the Truck Series. Smith is also slated to drive a Cup Series Mustang in select events throughout 2023, and has already raced in the division at Phoenix Raceway and in the Daytona 500 earlier this year. The start at Martinsville will be his fourth in the Cup Series overall.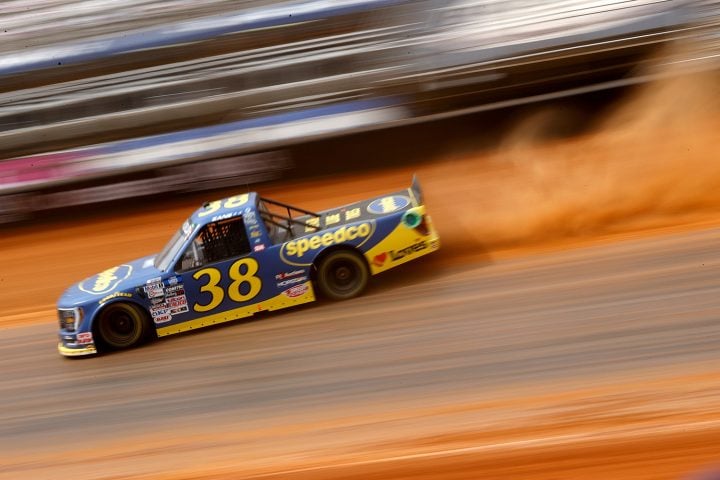 It's not clear if Smith will be tapped to drive the No. 51 Mustang beyond this weekend's events, but it's worth noting that he's already spoken for in three forthcoming Cup Series races. He'll drive the No. 36 Mustang in the Coca-Cola 600 on May 28th, Sonoma on June 11th, Texas on September 24th and the Charlotte Roval on October 8th.
Cody Ware was absent from last weekend's race on the Bristol dirt track. His name and window signature were removed from the No. 51 NASCAR Ford for the event. Matt Crafton, another Truck Series regular behind the wheel of the No. 88 F-150, took control of the No. 51 Mustang for the annual dirt race, and was scored 34th.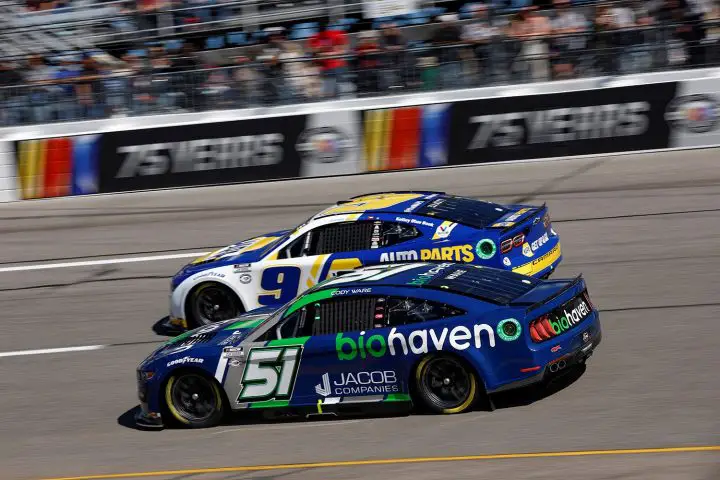 As of this writing, the No. 51 Mustang has been removed from the overall Cup Series point standings on the NASCAR website, although it's not clear why.
Subscribe to Ford Authority for more Ford racing news, NASCAR news, and ongoing Ford news coverage.