The 2024 Ford Mustang launch hit a bit of a snag recently when The Blue Oval pumped the brakes at the Flat Rock Assembly plant as it works out some quality issues, but information regarding the all-new, S650 generation pony car continues to trickle in. Earlier this month, we learned that V8-powered 2024 Ford Mustang models with a manual transmission will be hit with a gas guzzler tax, though we still don't have EPA estimated fuel economy figures for the S650. However, we do have a clue as to what we can expect from certain variants, thanks to newly-released figures from Natural Resources Canada.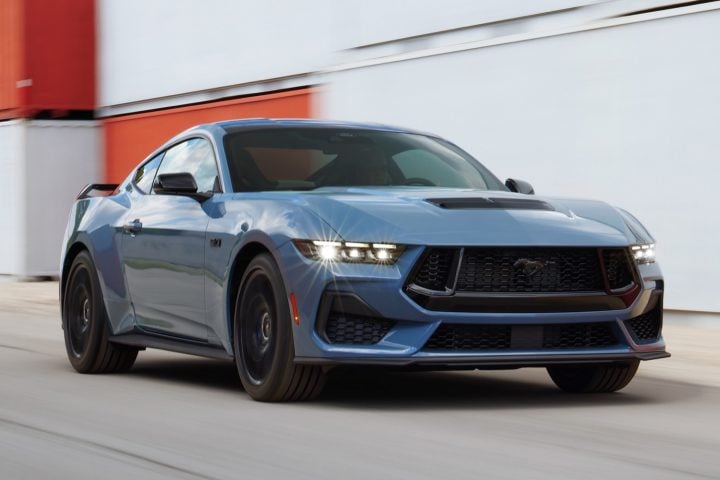 2024 Ford Mustang Fuel Economy

| Fuel Economy Type | 2024 Ford Mustang |
| --- | --- |
| 2.3L EcoBoost I-4 10-speed | |
| City MPG | 22 |
| Highway MPG | 33 |
| Combined MPG | 26 |
| 2.3L EcoBoost I-4 Performance Pack 10-speed | |
| City MPG | 21 |
| Highway MPG | 29 |
| Combined MPG | 24 |
| 5.0L Coyote V8 10-speed automatic | |
| City MPG | 15 |
| Highway MPG | 24 |
| Combined MPG | 18 |
| 5.0L Coyote V8 6-Speed manual (Dark Horse) | |
| City MPG | 14 |
| Highway MPG | 22 |
| Combined MPG | 17 |
Converted from Canada's standard of liters consumed per 100 kilometers, we can get a pretty good idea of what to expect from many 2024 Ford Mustang variants – save for the manual-equipped GT, the GT Performance Pack with both the manual and 10-speed automatic, and the automatic-equipped Dark Horse. Regardless, as one would expect, the regular EcoBoost model is the most efficient, with a combined rating of 26 miles-per-gallon.
Opting for the Performance Pack cuts a couple of mpgs off that total, taking the EcoBoost down to 24 mpg combined, while the V8-powered pony cars continue that downward trend. The automatic GT gets 18 miles-per-gallon combined, while the Dark Horse with the six-speed manual comes in at 17 mpg combined – but just 14 in the stop and go traffic one might expect to see in the city.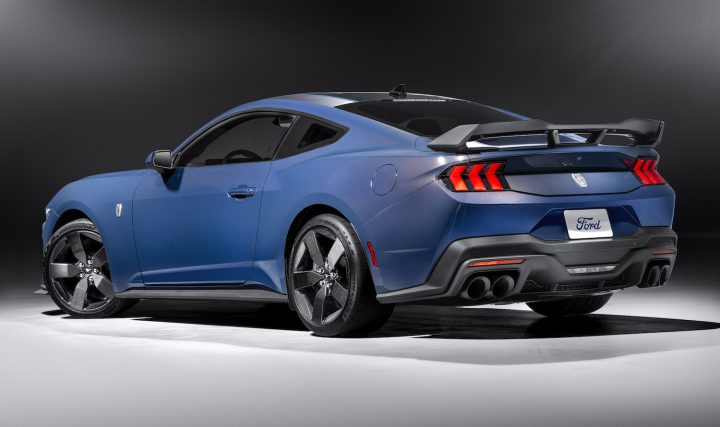 As for when 2024 Ford Mustang deliveries will begin, that much is unclear after The Blue Oval cut back production the week of April 24th and paused it completely the week of May 1st. That stoppage extended to this week as Ford addresses V8 engine valve issues, body panel fitment, and electrical problems it found during the quality review process.
We'll have more on the S650 Mustang soon, so be sure and subscribe to Ford Authority for more Ford Mustang news and non-stop Ford news coverage.