Last December, Robert of the YouTube channel Aging Wheels revealed that he was teaming up with a company called AEM EV to convert his Ford Escape into a full-blown EV, one complete with a Tesla drive unit at each end, which he hopes will eventually generate around 900 horsepower. A rather involved project – as one might imagine – we've seen watched Robert work to install the motors in his electric Ford Escape project, as well as radiators and the new steering setup. Now, Robert's back to show us that he's made even more progress on this electric Ford Escape, this time, as he's building the battery pack.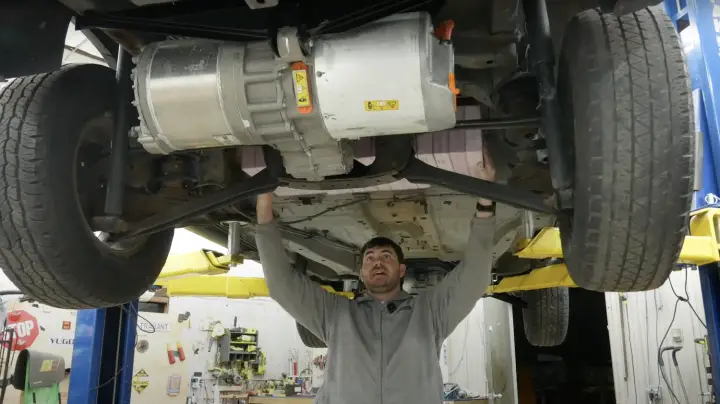 By far the heaviest and most expensive singular component of any EV, battery packs aren't exactly easy to put together either, as one might imagine. Robert found this out the hard way when planning out where to put the battery pack in his Escape recently, which will consist of six groups of four modules running parallel to each other, which should enable it to fit underneath the former ICE crossover, as well as in the engine bay – wherever he can find room, basically.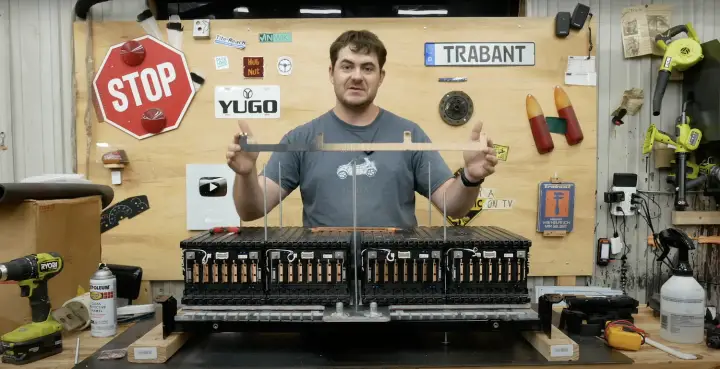 Problem is, most of these components aren't exactly things that one can buy off the shelf – there's a great deal of planning and fabrication involved in this process, as well as logistical issues to figure out like how to ensure that the packs are cooled properly. That could mean exposing the bottom of the modules to the elements in this case, which obviously isn't ideal.
Regardless, Robert admits that he's complicating things a bit by not going with existing Tesla modules, but then again, this wasn't a vehicle that was designed to hold battery packs underneath – just a gas tank and ICE drivetrain components. If nothing else, he's certainly on the right path to figuring all of this out, and we're excited to see how this project progresses in the coming months.
We'll have more on this cool project soon, so be sure and subscribe to Ford Authority for the latest Ford Escape news and non-stop Ford news coverage.