Back in January of 2022, Advanced Fiberglass Concepts (ADV) announced that it would be making and selling fiberglass hardtops for the sixth-generation Ford Bronco, news that was undoubtedly intriguing for those that weren't able to purchase their SUV with that elusive part to begin with. Just a few weeks later, the company announced pricing for this particular offering, but since then, we've been anxiously awaiting the start of production. Now, shortly after unveiling new, wider fenders for the Ford Bronco Raptor, ADV has revealed that its fiberglass Ford Bronco hardtop has entered the final assembly stage.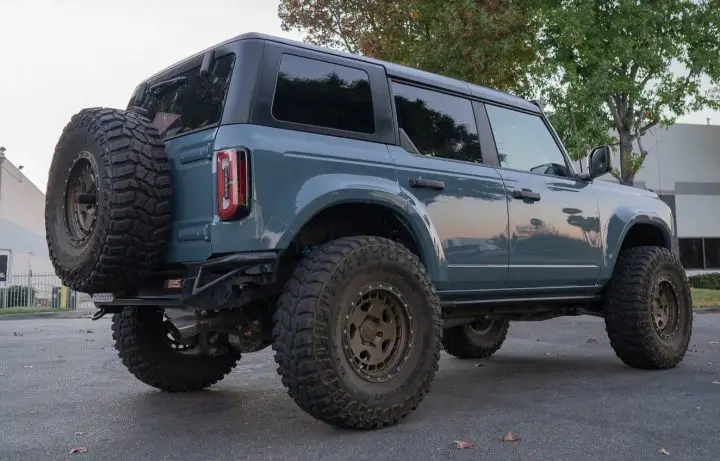 ADV admits that this process has been quite tedious, which makes sense given the complexity of producing an entire replacement hardtop for a new vehicle from scratch. Regardless, it promises that those who have pre-ordered one of these tops will be receiving communications soon regarding when those tops are ready to be picked up or shipped.
ADV's Ford Bronco hardtops are available in either single piece or modular configurations, with one of three different finishes – black UV textured, white UV textured, or high build primer. Customers have a few options to choose from as well, including an available wiper washer assembly, sound deadening, or both as a more comprehensive package.
View this post on Instagram
These aftermarket tops come complete with hinges, rear struts, mounting hardware, a plug-and-play defroster, and all the necessary glass, and fit all four-door 2021-2023 Bronco models. ADV notes that its top features superior fit and finish, though there is just one big caveat – such a fine piece isn't exactly cheap, as this top retails for $5,250 for the one-piece and $5,750 for the modular top, and adding the wiper washer and sound deadening tacks on another $1,000 to that total.
We'll have more on this and all new Bronco aftermarket parts and accessories soon, so be sure and subscribe to Ford Authority for more Ford Bronco news and ongoing Ford news coverage.