Since its debut in the 2020 Ford Super Duty, the Ford 7.3L V8 Godzilla engine has become quite popular with hot rodders, who appreciate the pushrod motor's ability to make tremendous amounts of power with few upgrades. As such, Ford Performance has released a bevy of Ford 7.3L V8 related parts via its official catalog in recent months, including a crate engine shipping and storage cradle, a complete crate engine powertrain package, and the more powerful Megazilla version of that same engine. Now, this list continues to grow, as FoMoCo has added the Ford 7.3L V8 engine control pack for the 10R140 automatic transmission to its catalog, too.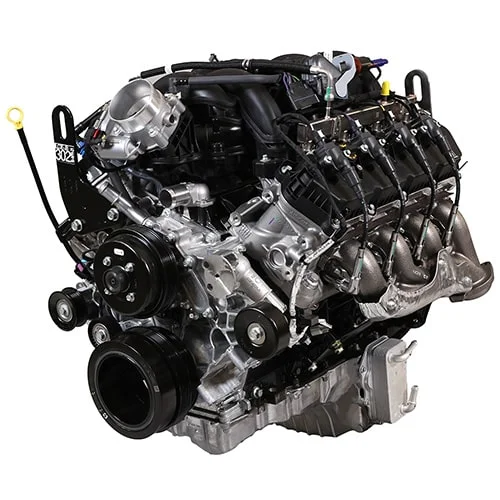 This new engine control pack – which is designed for those that want to swap the 7.3L Godzilla V8 into their own unique project – makes it easy to pair the motor with the Ford 10R140 automatic transmission that's used in the 2020+ Super Duty as well. It includes everything one might need to make that happen, too, in a rather comprehensive and complete kit.
That list includes a PCM with a Ford Performance calibration, an electronic throttle pedal, a Mustang Bullitt air box, throttle body, and adaptor, a mass airflow sensor, upstream oxygen sensors, and a unique control pack harness that replaces the production body harness and is designed for custom vehicle builds.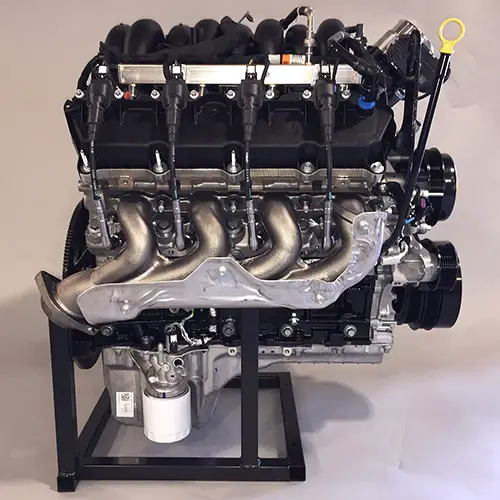 There are a couple of caveats worth noting – this kit is only compatible with a return-style fuel system, and installing this PCM in a production vehicle will result in a "no start" situation, according to the automaker. However, for those looking to toss a Godzilla and 10R140 gearbox into an older project, it seems like a great way to do just that. The new 7.3L engine control pack retails for $2,750 and is available via the Ford Performance catalog under part number M-6017-73A.
We'll have more parts and accessories to share soon, so be sure to subscribe to Ford Authority for the latest Ford Super Duty news, Ford Performance news, and continuous Ford news coverage.