In Q4 of 2022, Ford brand consideration fell to third place among all mainstream automakers after it spent a considerable amount of time in second place, as well as a brief stint atop this particular list. This happened as The Blue Oval's brand consideration score slipped ever so slightly, from 30 percent down to 29 percent, ranking it behind Toyota (33 percent) and Chevrolet (30 percent). In Q1 2023, this order didn't change one bit, though Ford brand consideration did increase by one percent over the previous quarter, according to Kelley Blue Book's most recent Brand Watch report.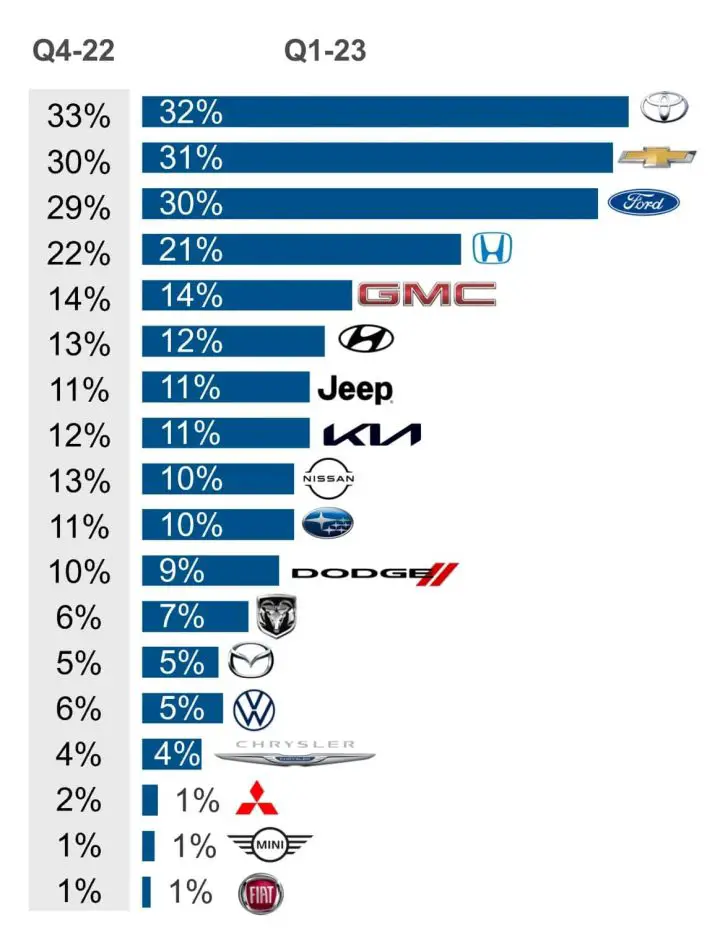 In the first quarter of this year, Toyota lost a bit of ground to Chevrolet, declining one point to a 32 percent consideration score, while the latter increased by the same amount to 31 percent. Ford brand consideration also grew by one percent quarter-over-quarter, keeping it well ahead of Honda (21 percent), GMC (14 percent), Hyundai (12 percent), Jeep (11 percent), Kia (11 percent), Nissan (10 percent), Subaru (10 percent), Dodge (9 percent), Ram (7 percent), Mazda (5 percent), Volkswagen (5 percent), Chrysler (4 percent), and the trio of Mitsubishi, Mini, and Fiat, all of which finished with a consideration score of one percent.
In terms of which models – specifically – are driving this consideration, the Ford Escape Hybrid, Ford Maverick Hybrid, and Ford Explorer experienced the largest gains in the past quarter, helping Ford draw just a bit closer to the top of the pack.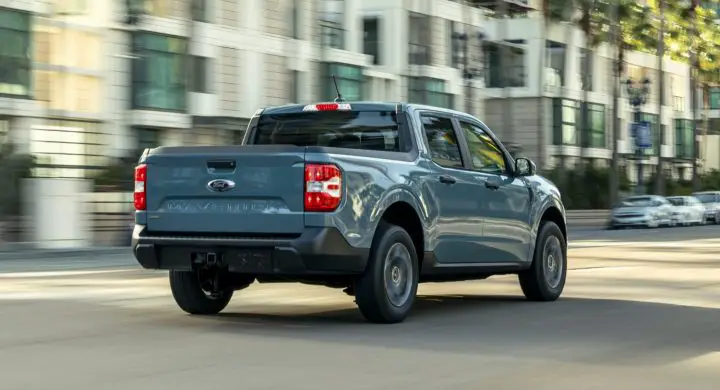 The Kelley Blue Book Brand Watch report is a consumer perception survey that also weaves in shopping behavior to determine how a brand or model stacks up with its segment competitors on a dozen factors key to a consumer's buying decision. Kelley Blue Book produces the quarterly Brand Watch reports for non-luxury and luxury brands and assesses shopping for electrified vehicles.
We'll have more insights like this to share soon, so be sure and subscribe to Ford Authority for continuous Ford news coverage.