These days, even those of us that tend to pay close attention to our surroundings have experienced some sort of pucker-up moment out on the roads, and in many cases, that had led to an actual collision. Blame distracted driving or any number of illicit substances for that trend, but regardless, it's alarming by any measure. That's precisely the case in this video from Crash Dashes, too – the driver of this Ford Bronco Sport didn't really expect to have a Toyota Tundra pull and and smash directly into it, and yet, that's precisely what happened here.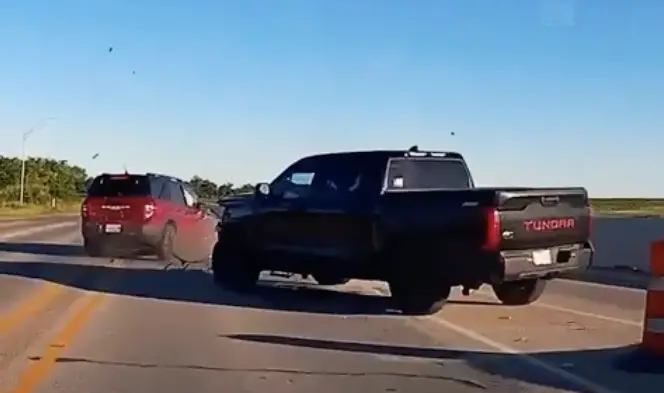 The Ford Bronco Sport was traveling down the highway in the right lane in what appears to be a construction zone when the Tundra – which has seemingly pulled over to the side of the road past the cones – suddenly pulls out and smashes into the side of the crossover. It's unclear if the Tundra is part of the road crew, as there are some other vehicles also parked behind the cones, or if the driver was simply pulled over for another reason.
It's also unclear how the Tundra driver failed to see the Ford Bronco Sport, though it's possible the small crossover was in his blind spot. However, as there was at least one other vehicle behind it – the one filming this crash – pulling out in front of it seems like a bad idea, too, so we can't really give the Tundra driver any credit here.
View this post on Instagram
Regardless, this is yet another example of the many crashes we continue to see via social media on a daily basis, most of which are quite avoidable. Typically, these kinds of collisions occur when drivers simply aren't paying attention to their surroundings, which is a pretty simple thing to do, after all.
We'll have more wild videos like this to share soon, so be sure and subscribe to Ford Authority for more Bronco Sport news and continuous Ford news coverage.