Since the late 2000s, automakers have largely strived to integrate mobile devices and media players into their vehicle's infotainment systems, a practice that is still ongoing. Ford has been at the vanguard of this practice, with the first generation Ford Sync system and with Sync 3, which offered standard Apple CarPlay and Android Auto at a time when rivals hadn't completely switched over to letting phones take over center touchscreens. However, not every automaker offers the technology, and as Ford Authority recently reported, its major cross-town rival is intent on ditching phone mirroring on its upcoming EVs in favor of a propriety system. The topic came up at the Wall Street Journal Future Of Everything Festival, where reporter Joanna Stern asked Ford CEO Jim Farley if his company was planning on following GM by ditching Apple CarPlay. He answered with an emphatic no and explained why such a decision is a bad move.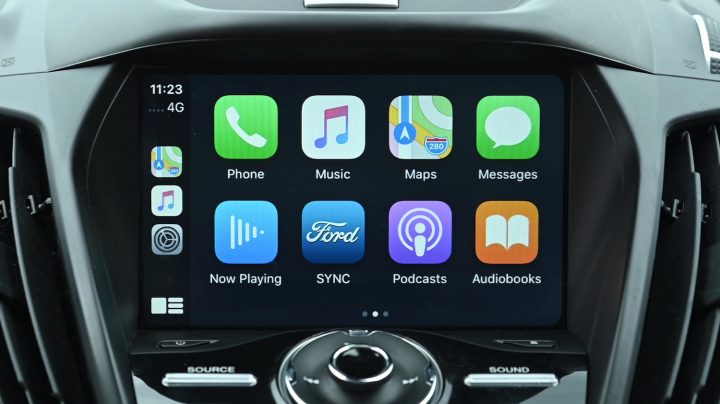 "I think the first three software shippable content that's going to be cool for customers is not the interior digital experience. Although that will always be super important because it's a safety critical device and then there's going to be a lot more going on inside the car than your phone. So the interior has to be really well done. But in terms of content, we kind of lost that battle 10 years ago. So like get real with it because you're not going to make a ton of money on content inside the vehicle. It's going to be safety, security, partial autonomy and productivity in our eyes," said Ford CEO Jim Farley.
Essentially, Farley isn't saying that services and subscriptions are a fool's errand, because the company is currently betting that those things will be in demand and profitable for the automaker now and in the long run. Ford BlueCruise is a subscription service for those who want it, and Ford Pro is currently rolling out a plethora of options for fleet operators that will help them better monitor their vehicles. But he is saying that taking away this specific feature isn't a good idea.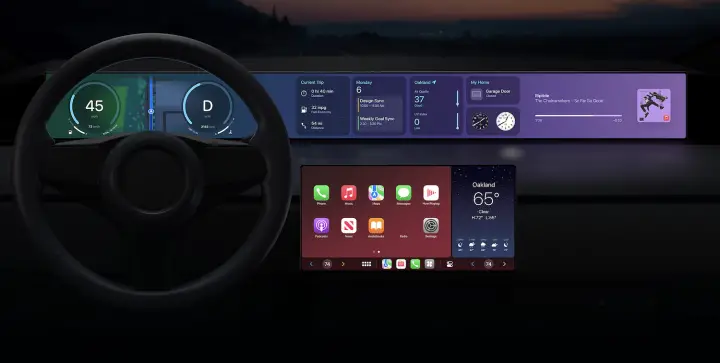 "But Tesla and other companies believe differently. They want complete control over the interior experience and we don't think it's differentiating. 70 percent of our Ford customers in the US are Apple customers. Why would I go to an Apple customer and say "good luck"? That doesn't seem very customer centric and Apple does a really good job. So our philosophy is different. Our philosophy is we're going to make the best Android/Carplay experience you can imagine. We'll put on top of it a really good customization opportunity for the customers so they can kind of get what they want out of the interior experience. But let's go ship great productivity, partial autonomy, safety and security software. That's where the data off the car makes a difference and we can be different. It's just a different bet," he added.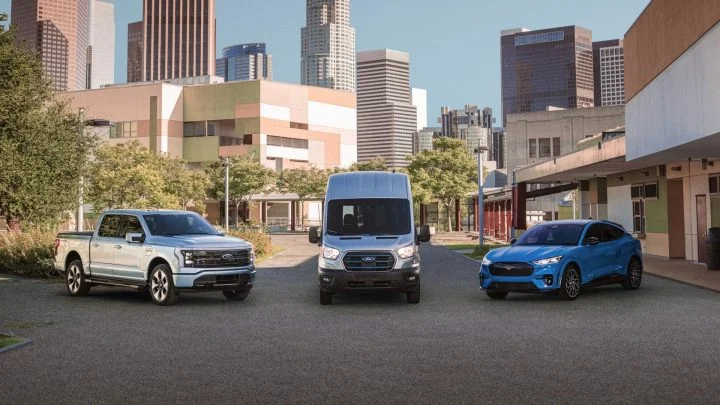 Farley's straightforward comments on phone integration isn't exactly hot air, as the automaker has previously introduced new features for Apple users and plans on going further with CarPlay in the future. EV routing capability rolled out for Ford Mustang Mach-E owners last year, and in the future, Ford vehicles will be able to have CarPlay on their digital instrument clusters. Additionally, the automaker is working with Google on an Android-powered infotainment system that will likely replace Sync 4 down the road. In any event, it seems current and prospective Ford and Lincoln owners won't have to worry about losing a very popular feature.
We'll have more on this topic soon, so subscribe to Ford Authority for the latest Ford news and product updates.