YouTuber Brian Makuloco of the Ford Tech Makuloco channel has made many videos outlining a number of known issues and important maintenance tips revolving around the Ford EcoBoost family of engines, including more than one addressing carbon deposits and how to clean them up, coolant intrusion issues, smoking engines, rattling noises, and coolant leaks, to name just a few. Now, Makuloco is back with yet another Ford EcoBoost themed video, this time showing us why it's so important to stick to a regular oil change schedule.
As Makuloco notes right off the bat, many of the problematic vehicles that roll into his shop only have issues because of a lack of proper maintenance, and that includes the twin-turbocharged Ford 3.5L V6 EcoBoost engine that's there right now. This particular Ford EcoBoost powerplant has a healthy 224,000 miles on it, but as our resident tech points out, these engines are good for 300k or more if maintained properly.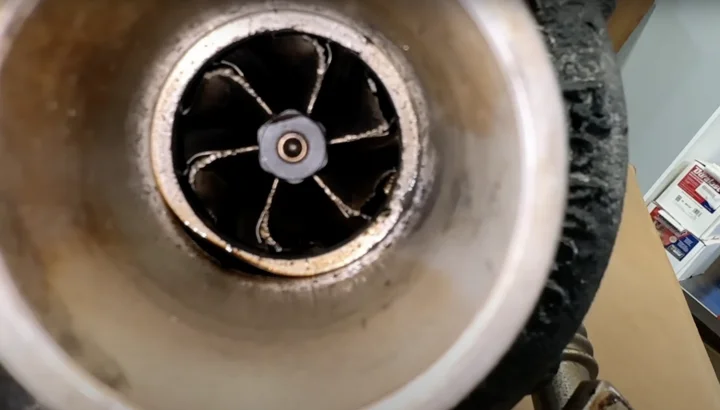 Unfortunately, this one didn't make it that far because the turbochargers failed, and the blame for that can be placed squarely on the fact that the owner was relying on the vehicle's oil change reminder rather than sticking to a 5k oil change interval. As Makuloco notes, this is critical as these engines experience a lot of blow-by, as well as wear to the various components utilized by the EcoBoost family.
EcoBoost engines are quite demanding on oil in general, which is precisely why they came out with the SN+ SP oil spec to support them. By changing the oil frequently, it helps prevent soot from circulating around inside the engines and causing issues. After removing the valve covers on this particular engine, that information becomes crystal clear, as this powerplant's oil feed screens are completely clogged up, which unfortunately means that they'll be springing for a complete replacement in this instance – a costly lesson, indeed.
We'll have more informative videos like this to share soon, so be sure and subscribe to Ford Authority for continuous Ford news coverage.