Ford Pro Mobile Service has been around in Europe for some time now, and has since expanded across that region, as well as into the U.S., offering customers a convenient way to get their vehicles serviced and in some cases, repaired. Back in January, Ford pickup and delivery services for retail customers expanded across the entire U.S., meaning that customers can have their preferred dealer come to their home or place of business, pick up their vehicle for a repair, and then get it dropped back off once that service is complete. Now, in addition to utilizing Ford Transit vans for these services, The Blue Oval will also lean on Ford Escape crossovers as well, the automaker has announced.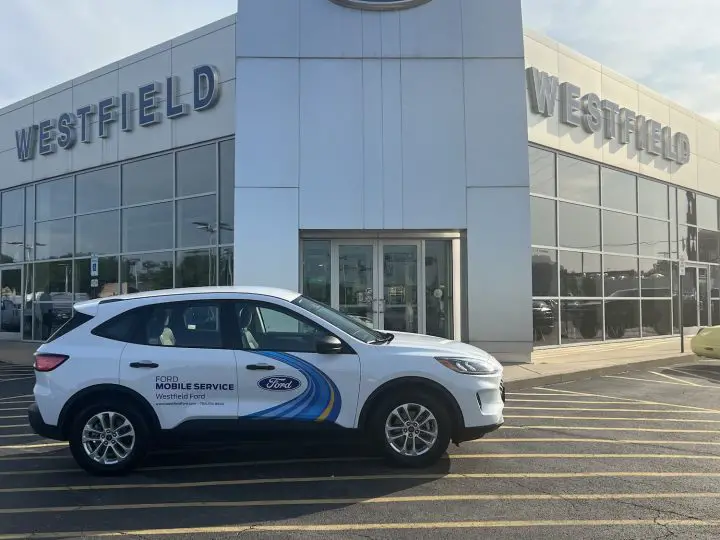 This move comes as more and more people are taking advantage of Ford's remote services – which have grown by 45 percent since Q4 2022 – as adding the Ford Escape to this mobile fleet also helps smaller-volume dealers participate and provide those services. In total, the automaker expects to have 1,000 Ford Escape crossovers in its mobile service fleet by the end of 2023, helping to supplement an already growing business.
"Adding the Escape to the mobile maintenance fleet now gives our smaller-volume dealers the ability to provide this convenient service to more customers," said Todd Rabourn, North America Regional CX Director, Experience Implementation. "These Escape vehicles are hitting the road to provide everything from software updates to light repairs, plus offering the ability to accelerate how we resolve current recalls."
While participation in Ford's mobile service program is optional for dealers, those that choose to opt in moving forward can utilize an Escape that's already in their inventory, or order one specifically for that purpose. There are a few stipulations – including colors, which are limited to Oxford White, Star White, or Iconic Silver, over which a special wrap is applied, and participating vehicles must also be equipped with embedded Wi-Fi or have means for internet access. From there, the Escape crossovers are upfitted with a jumper cable charger, inverter and harness, and tools provided by the dealer.
We'll have more on these services soon, so be sure and subscribe to Ford Authority for 24/7 Ford news coverage.