So far, the electric pickup segment really only consists of two entries: the Ford F-150 Lightning and the Rivian R1T. But more are on the horizon, including the Ram 1500 REV, Tesla Cybertruck, and two pickups from GM. While the GMC Sierra EV and Chevy Silverado EV officially debuted last year, they have yet to land at dealers, although the arrival of the latter vehicle is slated for this spring. Now, according to sister site GM Authority, certain variants of the Chevy EV pickup will boast a very high EPA estimated range, a figure significantly higher than any Lightning pickup.
The official EPA figure for the 2024 Chevy Silverado EV 3WT and 4WT is a whopping 450 miles for trucks equipped with the 24-module battery pack, up from a GM-targeted 400 mile figure. That is a significantly higher estimate than any Ford F-150 Lightning extended range variant can pull off, as that particular configuration is currently able to travel an estimated 320 miles under ideal conditions. Production on the 3WT and 4WT is expected to begin soon, and GM is prioritizing fleet buyers for the initial examples, as those models will not be sold to the general public just yet. Down the road, a 20-module battery pack will make its way to the lineup with an estimated 350 mile range.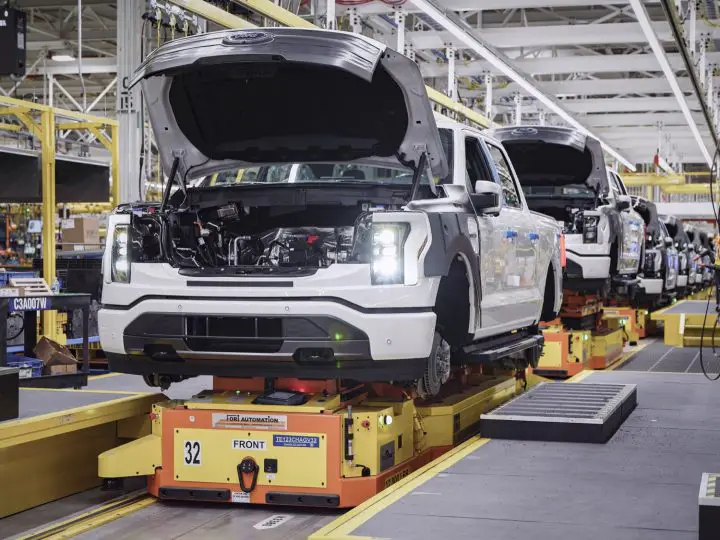 Currently, pricing for the 2024 Chevy Silverado 3WT and 4WT start at $72,905 and $77,905, respectively. By contrast, the Ford F-150 Lightning Pro with the extended range battery carries a $72,474 MSRP, essentially right in line with the 3WT. EV pricing has been a hot topic lately, as The Blue Oval backed down from regular Ford Mustang Mach-E price increases after Tesla substantially cut its asking price for the Tesla Model Y. It remains unclear if a similar situation will unfold once the Silverado EV starts proliferating, but a previous report stated that Ford intentionally priced initial Lightning pickups low to specifically mess with GM, so it wouldn't be surprising if the automaker readjusted its asking prices at some point in the future. Lightning prices have increased dramatically since spring 2022, as the base MSRP went from just under $40K to its current $60K price in less than 12 months.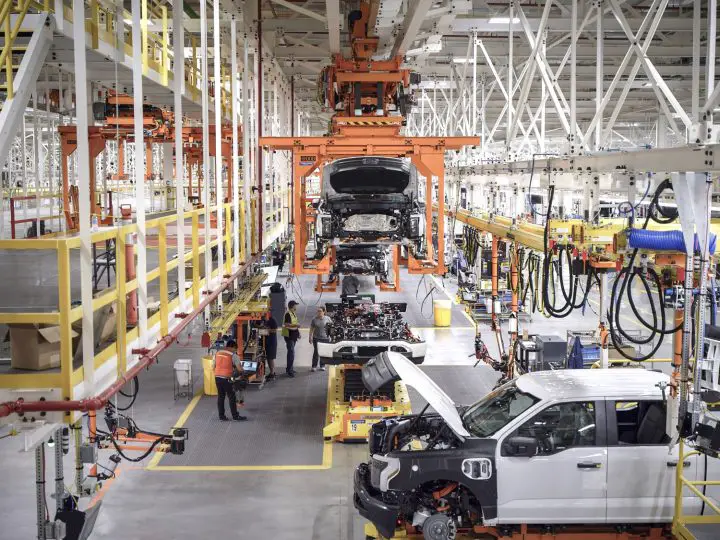 The company is almost certainly planning on lowering prices on some Ford F-150 Lightning variants in the future. The 2024 Ford F-150 Lightning will receive a new lithium iron phosphate standard range battery to replace its nickel cobalt manganese pack, and the Rouge Electric Vehicle Center will boost production capacity to a 150,000 production run rate by the end of 2023. Beyond those measures, there are currently no indications that Ford is planning on adding a larger battery back to the Lightning lineup. Ford's T3 EV pickup – which is most likely the second generation F-150 Lightning – is on track for a 2025 arrival.
We'll have more on Ford's rivals soon, so subscribe to Ford Authority for the latest Ford F-150 Lightning news, and for continuous Ford news coverage.