Since its debut in the 2021 Ford F-150, Pro Power Onboard has racked up its fair share of accolades from critics, but the portable source of power has also proven to be incredibly useful in a variety of situations. That includes supplying power following a historic Texas winter storm that prompted Ford to ask dealers to lend pickups to those in need, while the automaker also shipped Ford F-150 pickups equipped with Pro Power Onboard to Louisianna after Hurricane Ida, and a Ford employee's pickup even saved the day at a wedding reception. Now, a Ford F-150 equipped with this feature has been used for something entirely different – helping provide backup power for a concert.
A storm knocked out power in Memphis right before @ToraToraRocks was set to play a concert to a sold out crowd. Thankfully a @Ford owner used his F-150 w/ Pro Power Onboard to provide backup power so the show could go on. F-150 saves the day again! Love it! pic.twitter.com/cjj5BHmofc

— Jim Farley (@jimfarley98) May 16, 2023
Recently, Memphis rockers Tora Tora were set to put on a show in front of a sold-out crowd when a storm knocked out the power, which seemingly meant that the party had ended before it could even begin. However, a Ford F-150 owner just so happened to be in attendance and sprung into action, helping supply the band with the juice that it needed to keep going.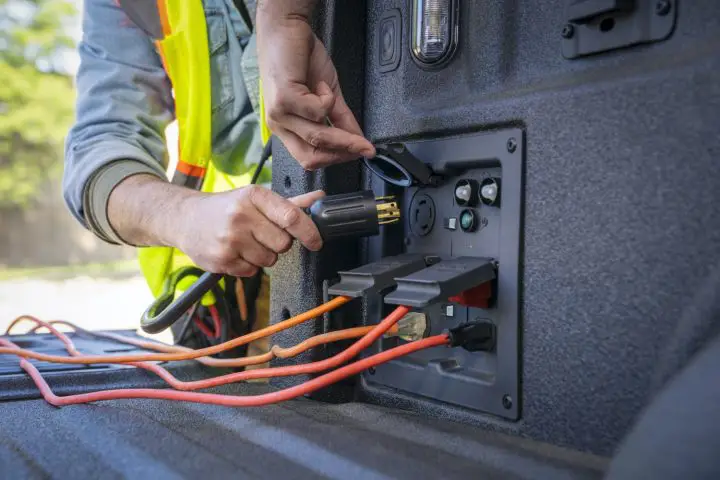 Of course, this is just yet another thing that Pro Power Onboard has proven to be quite good at, a long list that also includes its ability to charge electric vehicles and even help out those that have found themselves stranded and out of charge. But none of this is a coincidence, it seems, as FoMoCo engineer Vyas Shenoy recently admitted that Pro Power Onboard is an "emotional" feature for him personally after spending a good bit of time growing up in India without any sort of power.
We'll have more on the 2021 F-150 soon, so be sure and subscribe to Ford Authority for the latest Ford F-Series news, Ford F-150 news, and continuous Ford news coverage.