Long known as a distinctly American entity, the Ford Mustang is nonetheless a tremendous success in many other parts of the world as well, including Europe. There, the S550-generation Ford Mustang Bullitt – inspired by the movie of the same name – was an even bigger hit than the U.S., in fact, a testament to the special pony car's incredible reach. Though it was discontinued in early 2021, the Ford Mustang Bullitt still remains a hugely popular vehicle across the globe, and it also just so happened to break a record in France, too.
That momentous occasion occurred when 33 Ford Mustang Bullitt models from all generations showed up at the brand new event called "Bullitt Days," which took place over the course of two days in central France, close to Bourge recently. More than just another car show or meet, guests at the event were able to visit the local Ford dealership, the Menetou-Salon castle, dine at the Vieux Moulin restaurant, and on Sunday, take part in a tour of neighboring villages.
"We have only received good feedback from our guests," said Ford France's Fabrice Devanlay. "We couldn't have wished for a better start to this first ever Bullitt Days event with 33 Bullitts present, a French record!"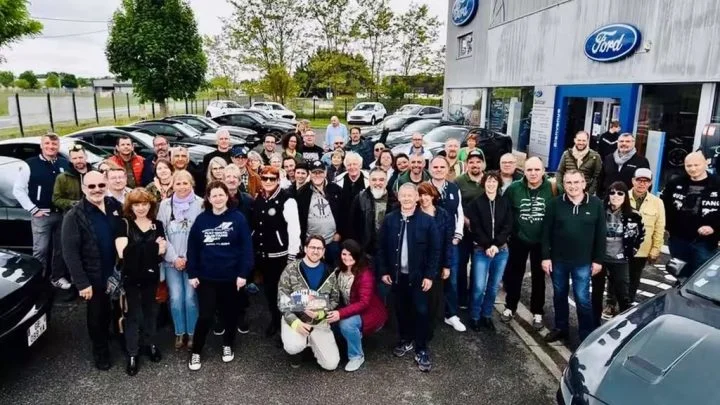 Thus far, the Ford Mustang Bullitt – which was built to honor the legendary machine driven by Steve McQueen in the movie of the same name – has appeared across three generations of FoMoCo's pony car – the SN95, S197, and S550. Produced in limited quantities in short stints, each generation of the Bullitt has gone on to become a collector's item of sorts, though it remains to be seen if the special model will make a return with the dawn of the new S650-gen pony car.
We'll have more on the Ford Mustang Bullitt soon, so be sure and subscribe to Ford Authority for more Ford Mustang news and comprehensive Ford news coverage.