Ford Motor Company has filed a patent for an occupant light exposure detection system that may be used in future Ford vehicles, Ford Authority has learned.
The patent was filed on October 22nd, 2020, published on May 9th, 2023, and assigned serial number 11644420.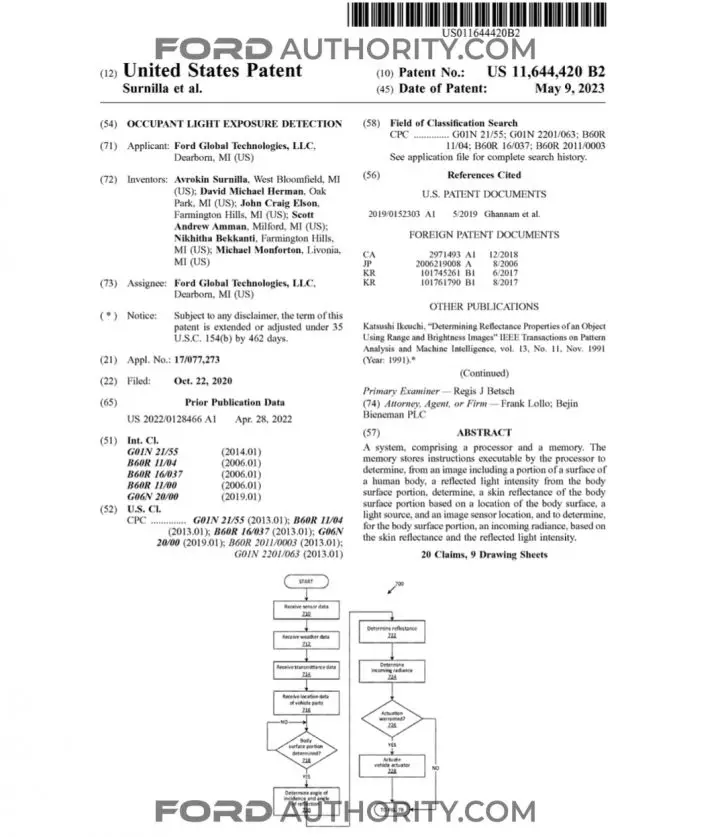 The Ford Authority Take
Ford has filed a handful of patents recently aimed at making our commute a bit more comfortable, a list that includes automatic heated and cooled seats, an enhanced anti-fogging window system, and a sun tracking and protection system. Now, this newly filed patent introduces an idea for an occupant light exposure detection system that may be used in future Ford vehicles, too.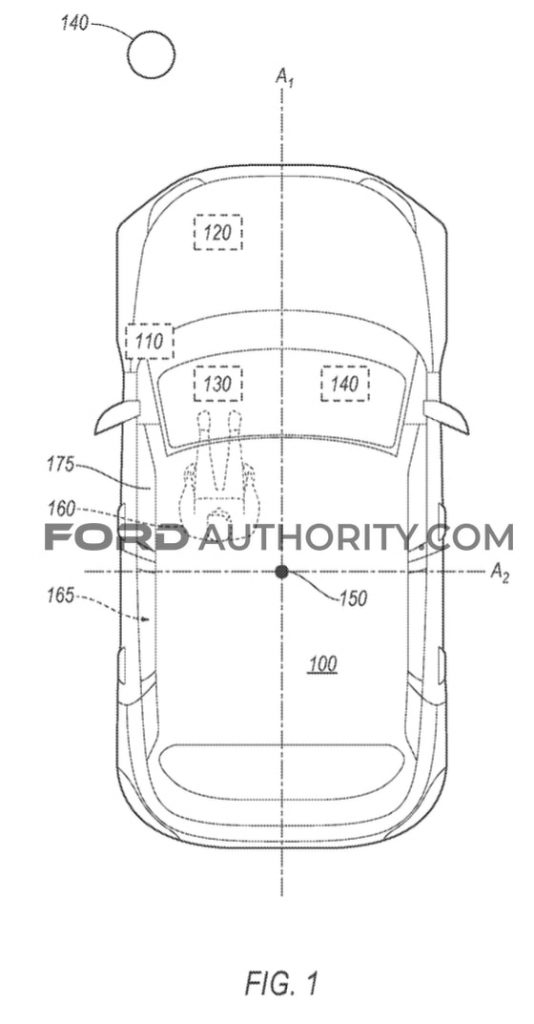 Light from various sources such as the sun can enter a vehicle's cabin via the surrounding glass, which is just one of those things that we've become accustomed to over years of driving. Regardless, such a thing can be uncomfortable, whether that be the warming effects of the sun or the blinding nature of driving when it's directly in our line of sight.
That's precisely what this system is designed to address – it would utilize a computer that's designed to identify when light from an outside source is projected onto an occupant, receive location data for the vehicle, and even the position of things like the headrest. From there, the system could determine if an occupant's body part is in the light, after which it could block the light to prevent that from happening.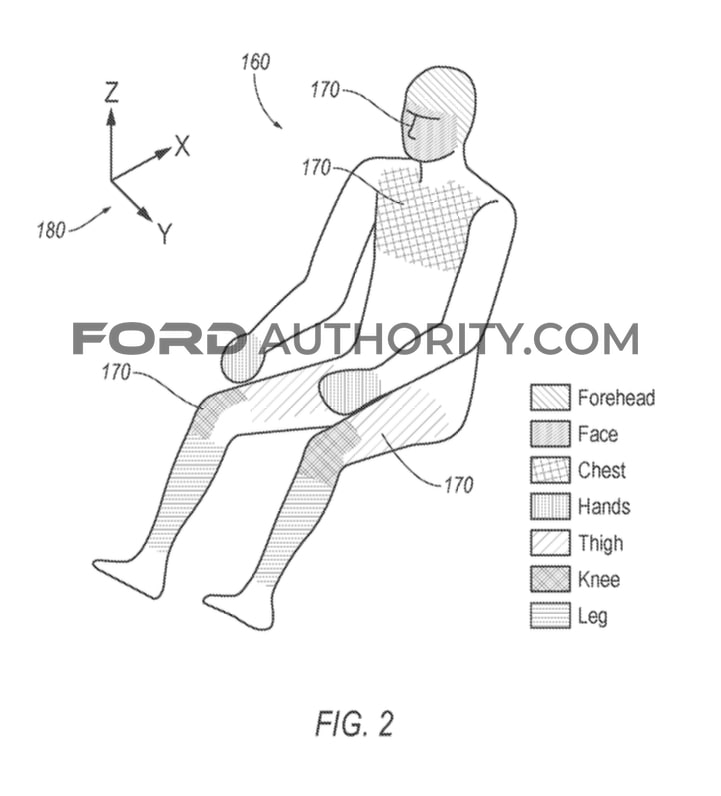 It's an interesting idea for certain, and one that has merit – not only for making our daily drive more comfortable, but also a bit safer. However, given its complicated nature, it remains to be seen if we'll ever enjoy such a feature in future Ford vehicles.
We'll have more on this and all Ford patents soon, so be sure and subscribe to Ford Authority for the latest Ford patent news, Ford business news, and ongoing Ford news coverage.