Ford Motor Company has filed a patent for a specialized diagnostic reporting setup that may be used in future Ford vehicles, Ford Authority has learned.
The patent was filed on January 9th, 2023, published on May 11th, 2023, and assigned serial number 0146411.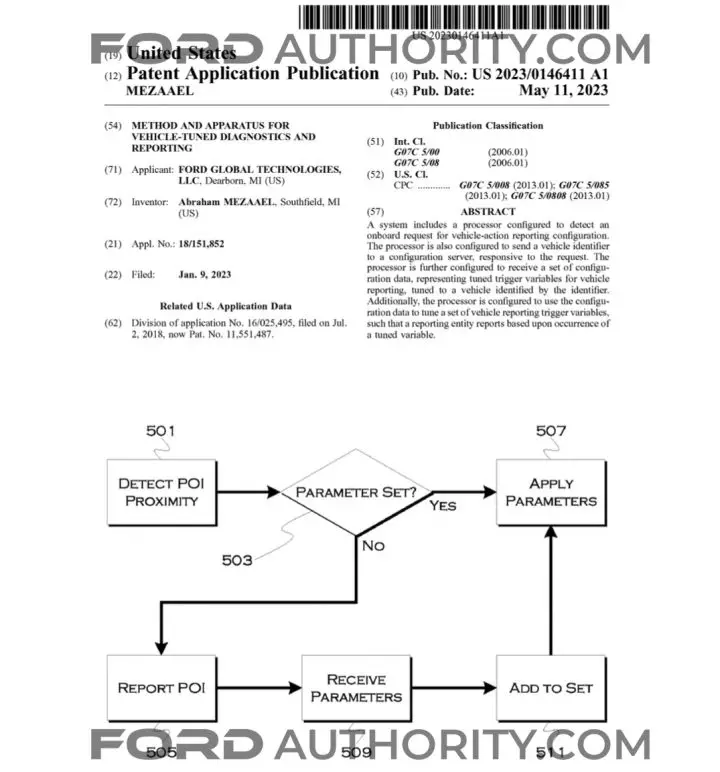 The Ford Authority Take
Over the past few months, Ford has explored a number of ways to enable vehicles to better diagnose potential issues and report them to owners, filing patents for both a vehicle defect detection system and a tire tread depth detection system. Now, that trend continues with this new patent filing, which outlines an idea for a specialized diagnostic reporting setup that may be used in future Ford vehicles, too.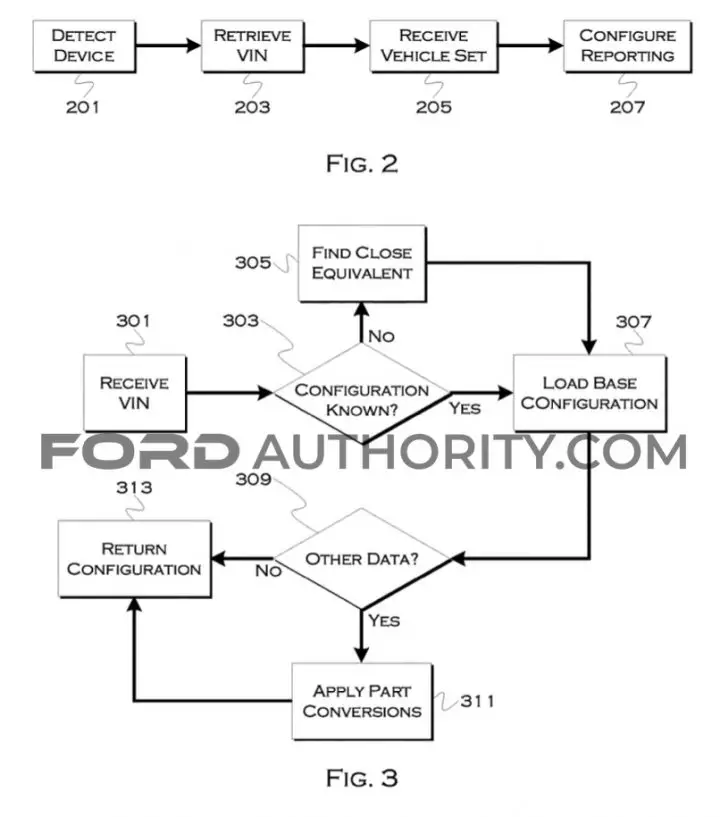 Modern vehicles already have quite a bit of onboard diagnostic reporting capability, but at this time, that information is used primarily for vehicle diagnostics performed by technicians armed with OBD devices. Additionally, many insurance companies now offer usage-based insurance that base rates on information obtained via the OBD port as well. However, the problem with such devices is that they don't accommodate different vehicle configurations such as RPM, which could seem excessive in one vehicle yet normal in another, depending on its powerplant and intended use.
That's precisely where the system outlined in this patent would come into play – it would utilize a processor that could both detect requests for vehicle configurations and then send that information to the entity requesting it, such as an insurance company. This information would be pieced together by the automaker itself, with the notion of providing more accurate data on which to base things like engine speed.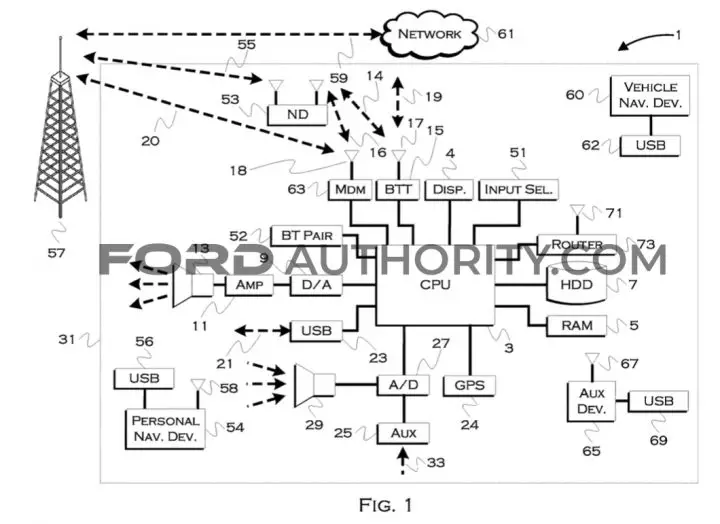 This would seemingly make usage-based insurance more accurate and appealing to vehicle owners, which could prove to be a big boon for insurance companies while also potentially saving users some money. Given the popularity of those types of insurance plans today, it also seems like it could be the next big step in expanding them moving forward as well.
We'll have more on this and all Ford patents soon, so be sure and subscribe to Ford Authority for the latest Ford patent news, Ford business news, and ongoing Ford news coverage.