FordPass has certainly received its fair share of positive reviews over the years, as the automaker's mobile app has proven to be easy to use and chock full of useful features. This is especially true of all-electric vehicle applications, as last May, FordPass was recognized as one of the top-performing EV apps on the market by J.D. Power's 2022 U.S. OEM EV App Benchmark Study, joining Tesla, MyHyundai, Kia Access, and Genesis Intelligent Assistant in that regard. Now, J.D. Power has released its 2023 U.S. OEM EV App Report (the same study, yet with a new name), and it reveals that FordPass is once again near the top of the heap.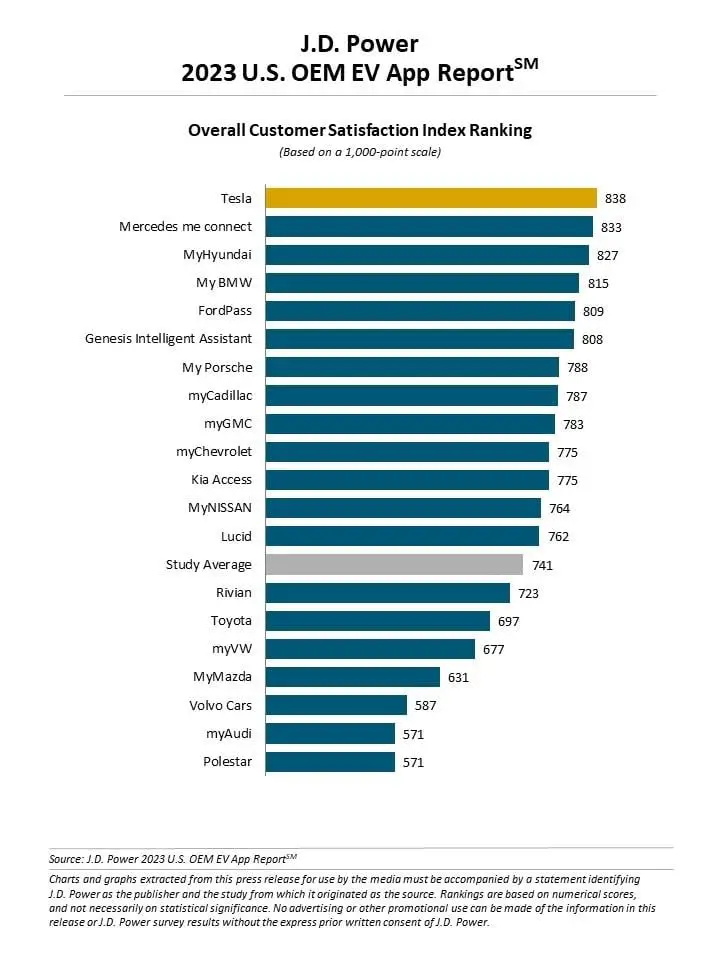 In this new study, FordPass ranked fifth among all apps with a score of 809 out of a possible 1,000 points. That places it behind Tesla (838), Mercedes me connect (833), MyHyundai (827), and MyBMW (815), but ahead of the rest of the pack that includes Genesis Intelligent Assistant (808), My Porsche (788), myCadillac (787), myGMC (783), myChevrolet (775), Kia Access (775), MyNissan (764), Lucid (762), Rivian (723), Toyota (697), myVW (677), MyMazda (631), Volvo Cars (587), myAudi (571), and Polestar (571).
J.D. Power's U.S. OEM EV App Report gauges EV owners' experience with their brand's mobile app by gaining insights from surveys and assessments of those apps. The results are based on a standardized assessment approach relying on more than 340 best practices for vehicle apps that include over 60 EV-specific attributes. This year's report includes apps from the top 20 award-eligible brands that sell EVs in the United States, five EV brands in Europe, and eight that hail from China. The study also found that app usage continues to increase, though automakers face a number of challenges when it comes to providing a compelling customer experience.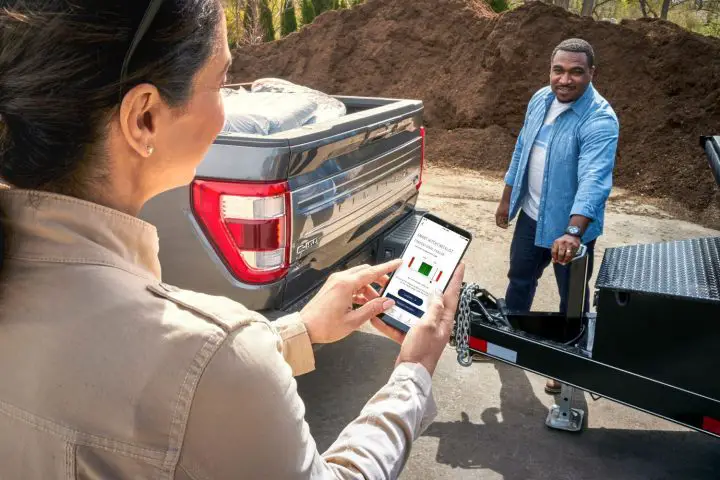 "Even though EV app usage has increased over time, the app features EV owners say are most important to them are among those that have the lowest satisfaction," said Jason Norton, senior manager of global automotive consulting at J.D. Power. "Manufacturers need to focus on improving the performance of the areas that matter most to EV owners in order to maximize their impact and elevate the user experience."
We'll have more on FordPass soon, so be sure and subscribe to Ford Authority for continuous Ford news coverage.