Ford Motor Company has filed a patent for a trailer charging assistance system that may be used in future Ford EVs, Ford Authority has learned.
The patent was filed on November 8th, 2021, published on May 11th, 2023, and assigned serial number 0145383.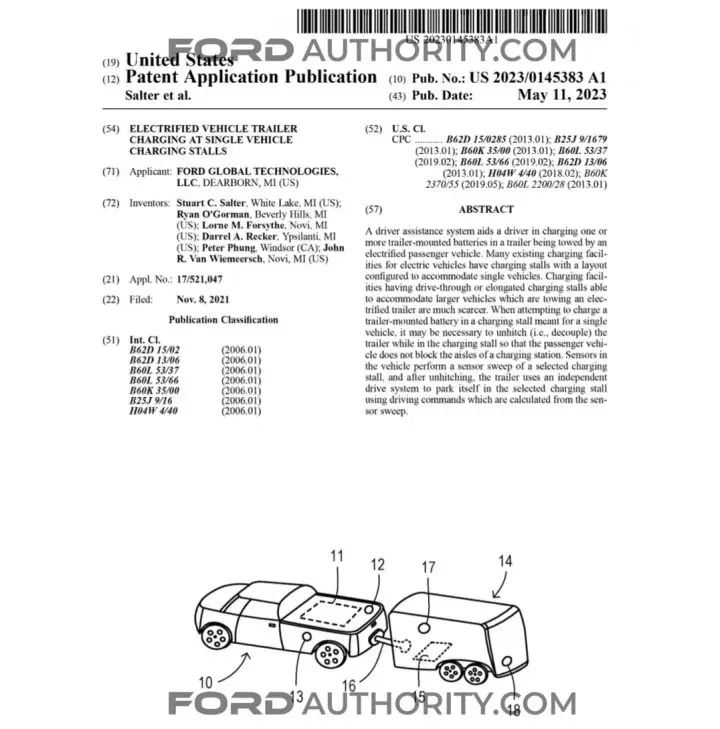 The Ford Authority Take
As Ford continues to invest heavily in all-electric vehicles, the automaker has also filed a slew of EV-related patents in recent months as it aims to innovate in that space. That list includes filings for an EV charging coordination system, an in-flight EV remote parking system, passthrough charging support for EVs, an in-flight EV towing assistance system, a flat-tow EV charging method, and a system capable of charging batteries in other vehicles and trailers. With a number of EV-friendly trailers in the works, this newly filed patent adds to that list by introducing an idea for a trailer charging assistance system that could be used in future Ford EVs.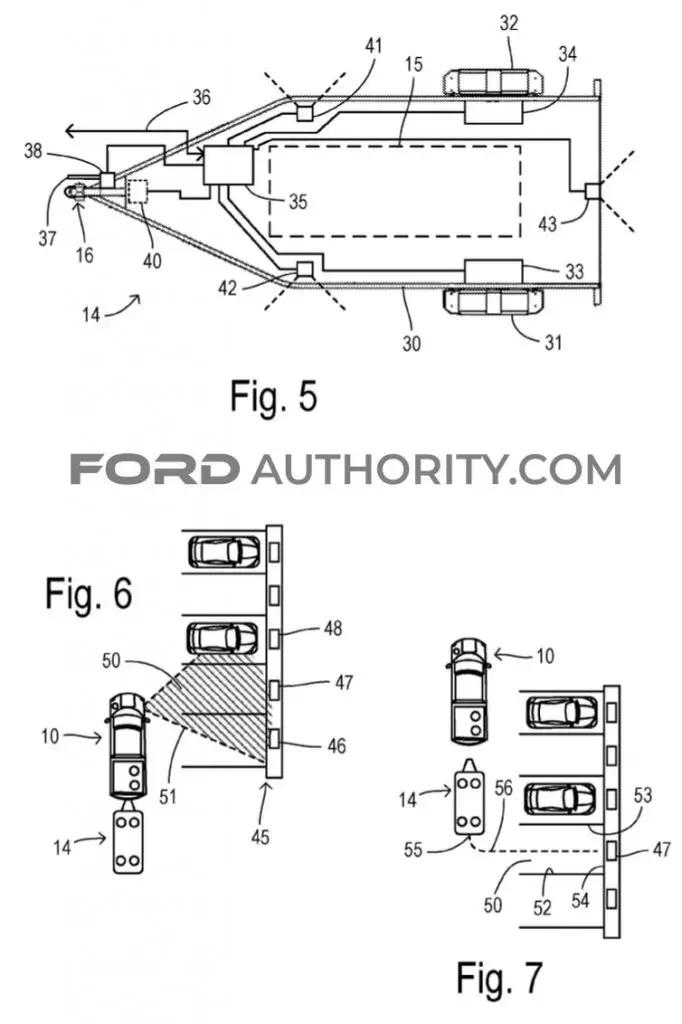 It certainly seems as if it won't be long before a number of battery-equipped trailers hit the literal road, units that are designed to help keep an EV charged while it covers long distances on the highway. This is an important development given the fact that EVs are known to lose considerable amounts of range when towing heavy loads, but it also means that owners will likely be charging both their vehicle's battery pack and those located in their trailer as well.
That's precisely what this patent is designed to help with – a driver-assistance system that makes it easier for owners unable to find charging facilities that accommodate trailers, which currently aren't exactly abundant. As such, owners may need to unhitch the trailer and charge it in a single-vehicle stall, which is what this system is designed to help with.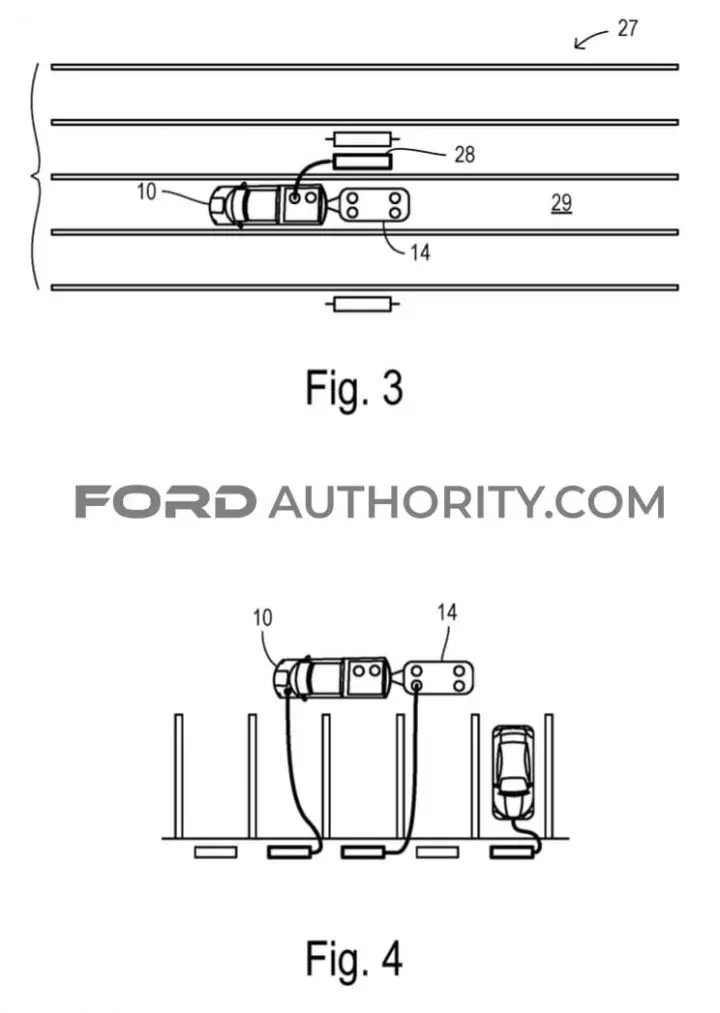 The system in this patent would utilize sensors to perform a "sweep" of the charging area, and after the trailer is unhitched from the vehicle, the trailer would use an independent drive system to park itself in a stall. It's certainly an easier way to perform this complicated task, and one that would allow those towing trailers with EVs the ability to utilize more existing charging stations, at least until more are built that are designed to accommodate such combinations.
We'll have more on this and all Ford patents soon, so be sure and subscribe to Ford Authority for the latest Ford patent news, Ford business news, and comprehensive Ford news coverage.