Ford Motor Company has filed a patent for methods and an apparatus designed to help vehicles better maneuver around tight spaces which may be used in future Ford trucks, Ford Authority has learned.
The patent was filed on October 26th, 2021, published on April 27th, 2023, and assigned serial number 0130534.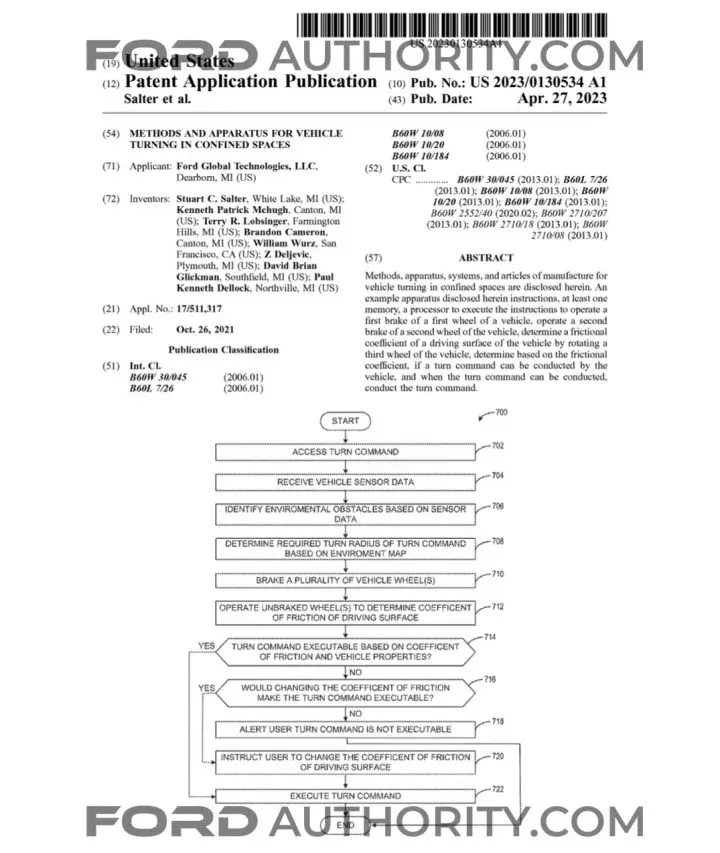 The Ford Authority Take
Ford has filed a host of patents recently outlining ideas to help make vehicles easier to park and move around, including one for a vehicular remote control system, key fobs with remote park-assist functionality, an augmented reality system for parking, and a tank turn feature, to name just a few. Now, this newly filed Ford patent aims to build upon an existing feature that's already present in the Ford Bronco, the next-generation Ford Ranger, and the third-generation Ford F-150 Raptor – Trail Turn Assist.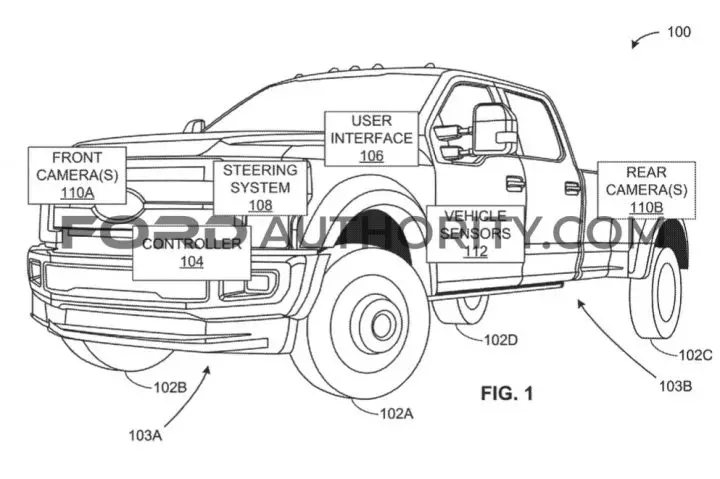 Trail Turn Assist reduces the turning radius of a vehicle by applying the brake to the inside rear wheel while completing low-speed, high steering-angle maneuvers. The feature is meant for off-roading applications specifically, as using it on pavement can increase tire wear or even cause driveline damage, though noise from the anti-lock brakes is normal on any surface.
The system outlined in this patent would be able to apply the brakes to not only one wheel, but several of them, while also rotating another wheel if it determines that such a move is necessary based on frictional coefficient. This means that the system could measure wheel slip and apply the brakes to three out of four wheels if necessary. If such a turn command isn't possible, the system would alert the driver to change the frictional coefficient of the surface they're driving on, too.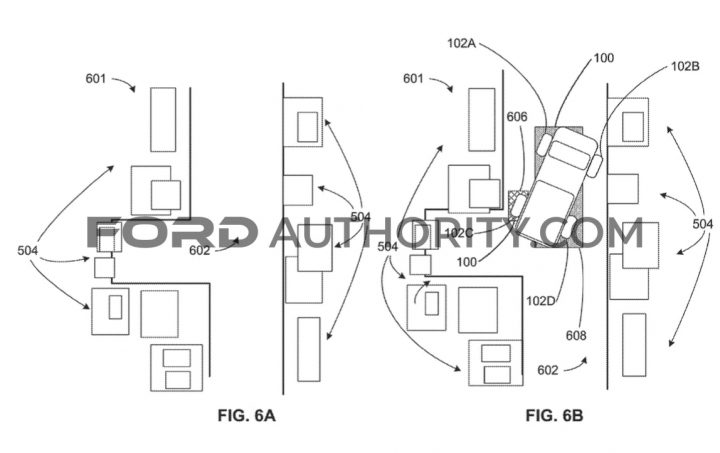 The purpose behind this new patent is essentially the same as Trail Turn Assist – to reduce the turning radius of a vehicle, though in this case, it could also prove useful in all sorts of situations – not just off-roading. As such, we could certainly see it pop up in future Ford trucks, helping to make it easier to get around tight spaces like parking lots.
We'll have more on this and all Ford patents soon, so be sure and subscribe to Ford Authority for the latest Ford patent news, Ford business news, and comprehensive Ford news coverage.