Ford Motor Company has filed a patent for a landing platform for UAVs (unmanned aerial vehicles) that may be used in future Ford vehicles, Ford Authority has learned.
The patent was filed on February 14th, 2018, published on May 23rd, 2023, and assigned serial number 11655048.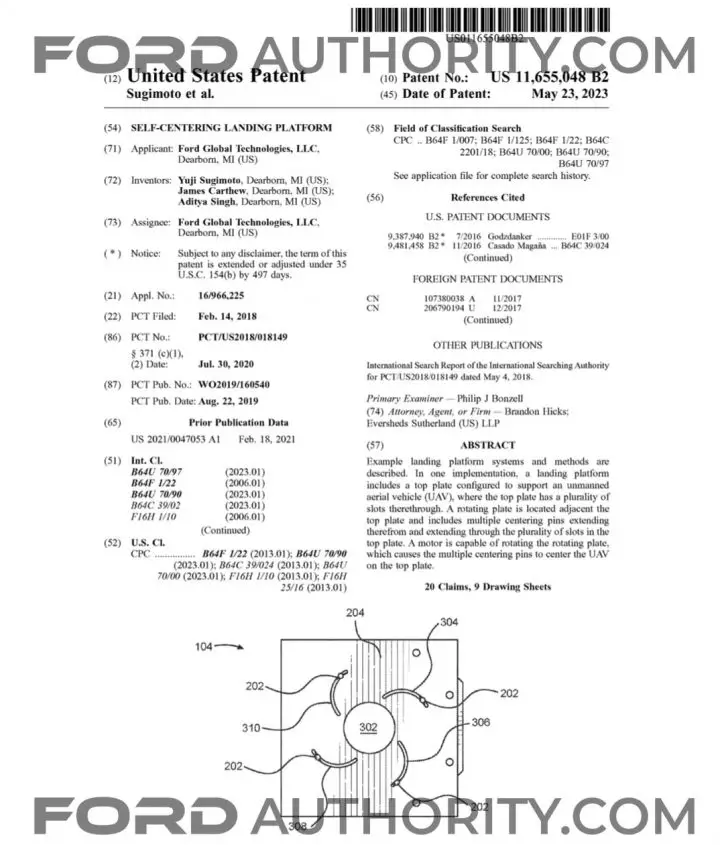 The Ford Authority Take
Ford has filed a large number of UAV-related patents in recent months, including one for a jump start system that would use drones, a collaborative system between an unmanned aerial vehicle and an automobile, a vehicle-mounted aerial drone container, an unmanned aerial vehicle integration system, drone flights over public roadways, a drone close proximity operating system, a drone elevator system, and a moonroof docking system for unmanned aerial vehicles, to name just a few. Now, this newly filed patent introduces an idea for a landing platform for UAVs that may be used in future Ford vehicles as well.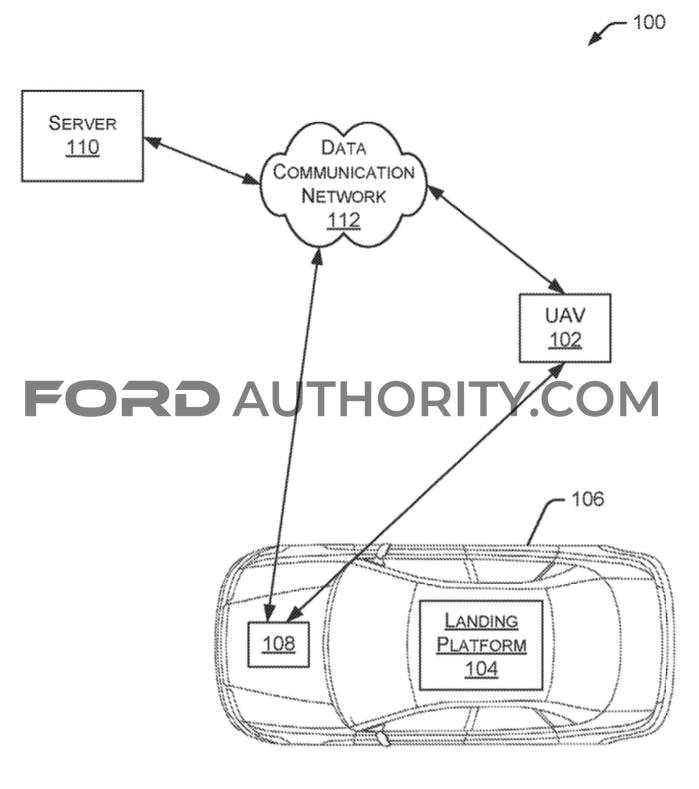 As one might imagine, the premise of this patent is rather simple – to provide a place where UAVs can land on a vehicle, which could be used for a variety of purposes. The idea here is that landing a drone on a precise spot isn't exactly easy to do, particularly in times when the UAV may experience turbulence. This is especially true of vehicles that are in motion, which makes the act of landing a UAV on that vehicle even more difficult.
As such, this patent aims to solve those problems by creating a specific landing platform on a vehicle that features a rotating plate with multiple pins, which extend from the plate to secure the UAV in place. The rotation also moves the UAV to the center of the landing plate, at which point the device would be deactivated.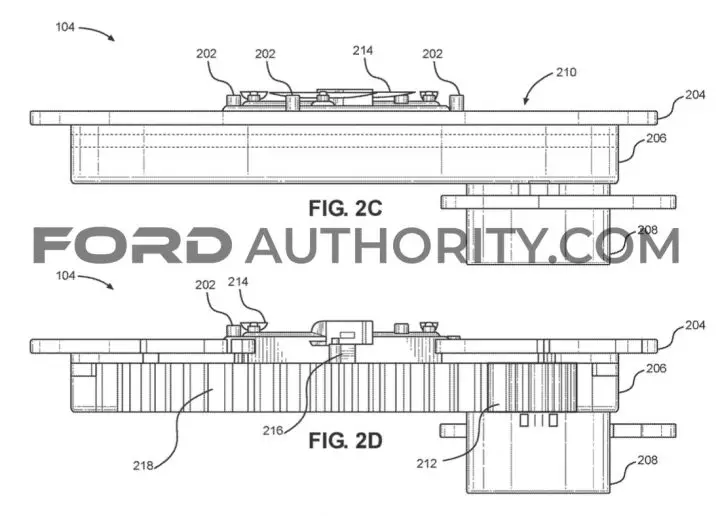 The purpose behind landing a UAV on a vehicle in the first place can include loading or unloading cargo or other items, charging the UAV, or any number of other activities. Given how popular things like drones are these days, it wouldn't be terribly surprising to see an idea like this come to life at some point in the future, too.
We'll have more on this and all Ford patents soon, so be sure and subscribe to Ford Authority for the latest Ford patent news, Ford business news, and ongoing Ford news coverage.