Ford Motor Company has filed a patent for a movable floor supported airbag that may be used in future Ford vehicles, Ford Authority has learned.
The patent was filed on June 2nd, 2021, published on May 2nd, 2023, and assigned serial number 11639147.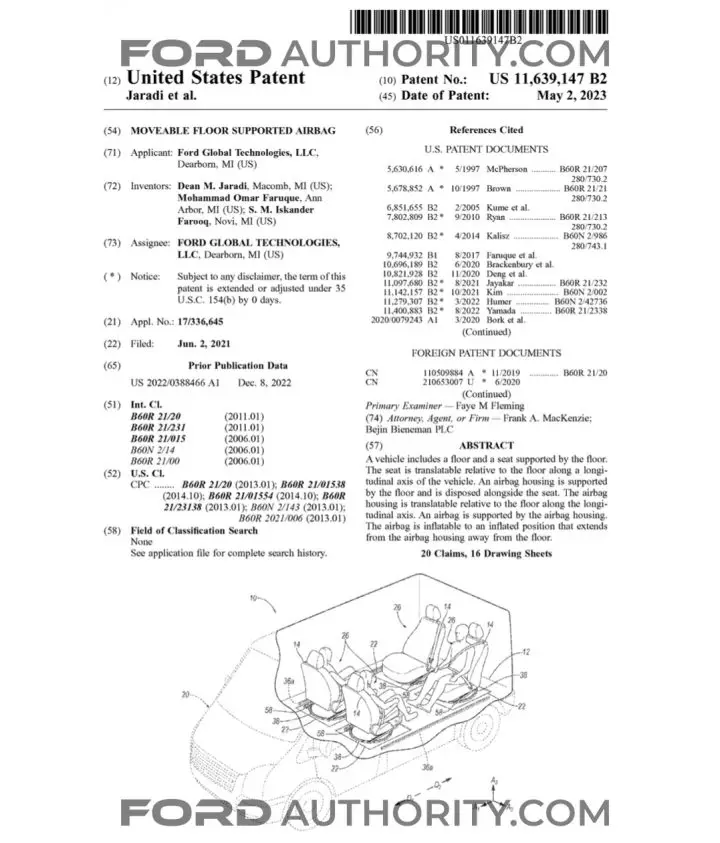 The Ford Authority Take
Ford has filed a large number of airbag-related patents in recent months, including ideas such as a seat bottom mounted airbag that protects pets, a full seatback airbag system, a seatback supported airbag system, a center console airbag system, a seatback-mounted overhead airbag, a pillar-supported airbag, and a movable roof supported airbag system, to name just a few. Now, this newly filed patent keeps that trend going by introducing an idea for a movable floor supported airbag that may be used in future Ford vehicles.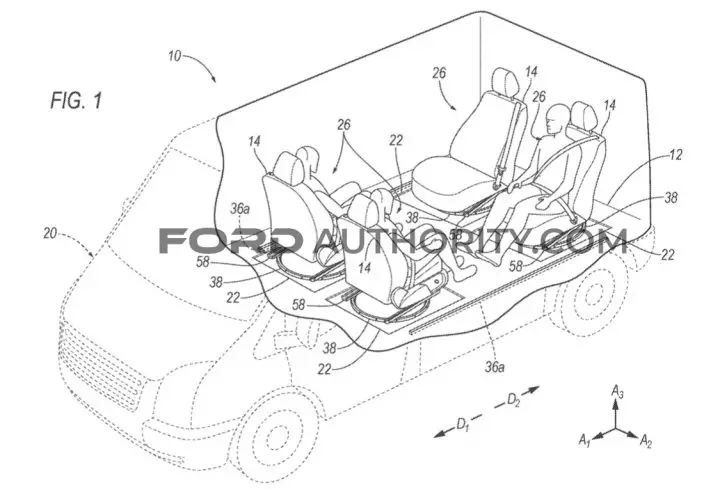 The concept behind this particular patent is similar to what we've seen in the past – namely, Ford is exploring ways to incorporate airbags into autonomous vehicles, or at least vehicles that have swiveling or moving seats. In vehicles such as this, traditional airbags that are located in the dash or steering wheel simply wouldn't be effective in the event of crash, which necessitates a little engineering.
As such, this patent aims to solve that problem by introducing a system that features an airbag system mounted the floor of a vehicle, alongside the seats. These airbags could move back and forth along the floor depending on where the seat is positioned, then deploy to protect the passengers in the event that a crash occurs.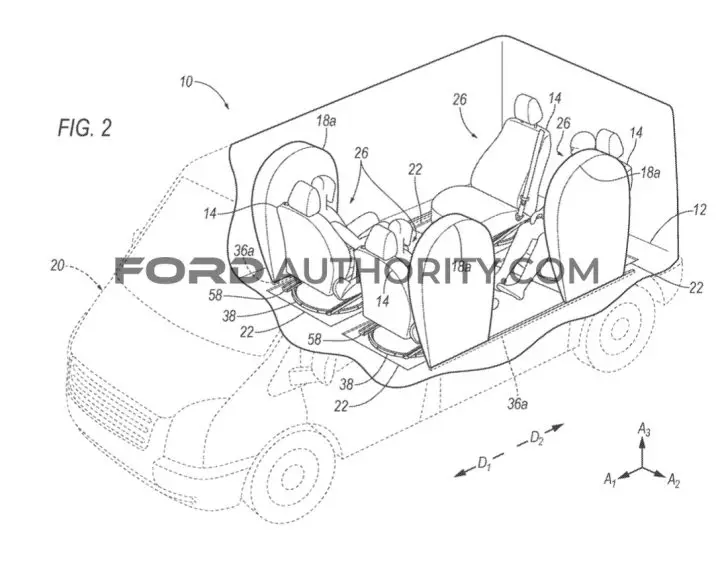 It's a simple idea and one that we've seen The Blue Oval explore in a variety of other ways via patent filings from the recent past, which makes it seem as if future autonomous models – at the very least – will incorporate these new kinds of airbags at some point.
We'll have more on this and all Ford patents soon, so be sure and subscribe to Ford Authority for the latest Ford patent news, Ford business news, and comprehensive Ford news coverage.