Ford Motor Company has filed a patent for a side mirror protection system that may be used in future Ford vehicles, Ford Authority has learned.
The patent was filed on November 17th, 2021, published on May 18th, 2023, and assigned serial number 0150490.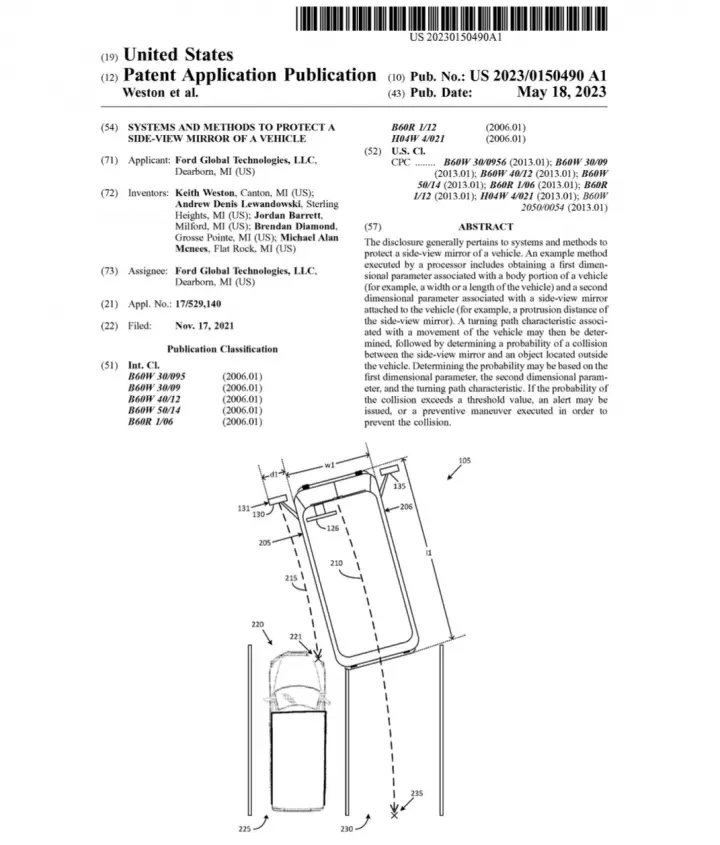 The Ford Authority Take
Ford has filed a number of patents aimed at preventing vehicle damage in recent months, including one for a pothole avoidance detection system, a trailer sideswipe avoidance system, and adjustable towing mirrors, to name just a few. Now, this newly filed patent keeps that trend going by introducing an idea for a side mirror protection system that may be used in future Ford vehicles as well.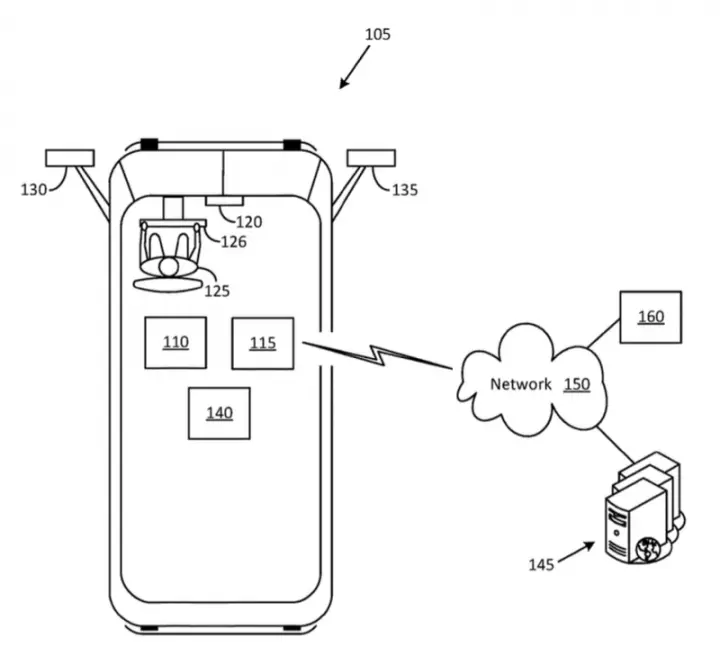 The concept here – as one might imagine – is to protect a vehicle's side mirrors from sustaining damage, which is quite common when a that particular part comes into contact with another vehicle or object. Many modern vehicles have automatic folding mirrors that are activated when a vehicle is turned off, but that doesn't protect the mirrors when the vehicle is in motion – which is precisely where this patent comes into play.
The system outlined in this patent would be able to detect when the side mirrors are going to make contact with another vehicle or object by using sensors and connected vehicle technology. If it determines that contact could happen, the system would then react by either moving the mirrors or even the vehicle itself to avoid any sort of damage.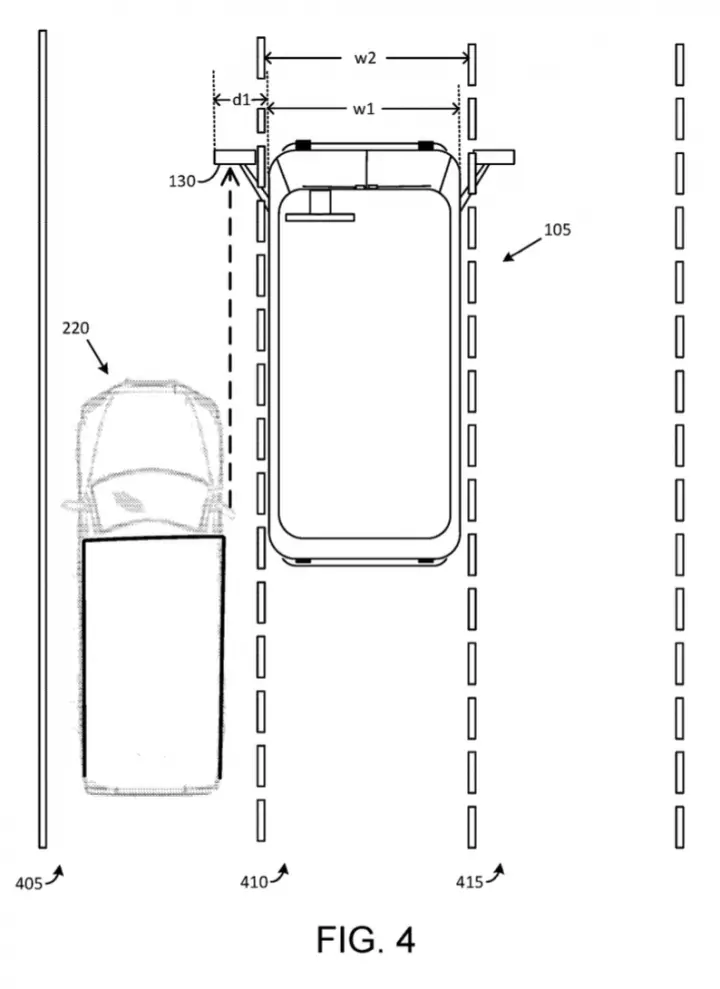 It's an interesting idea for certain, and one that we imagine more than a few people might find useful. After all, we've all seen our fair share of damaged side mirrors out there, many of which are the direct result of a collision that could have been avoided.
We'll have more on this and all Ford patents soon, so be sure and subscribe to Ford Authority for the latest Ford patent news, Ford business news, and non-stop Ford news coverage.