Ford Motor Company has filed a patent for a lane curvature determination system that may be used in future Ford vehicles, Ford Authority has learned.
The patent was filed on December 17th, 2020, published on May 2nd, 2023, and assigned serial number 11640716.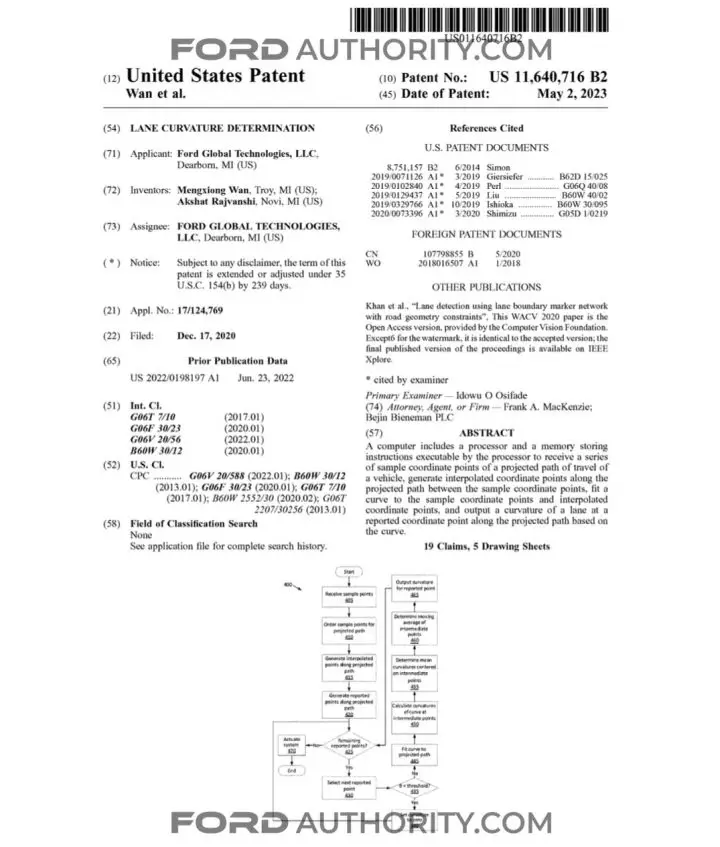 The Ford Authority Take
Ford has filed a host of patents related to future driver-assist features in recent months, including one for a driver assist shutdown system, a drive-thru driver assistance system, and an enhanced adaptive cruise control system, to name just a few. Now, this newly filed patent keeps the trend going by introducing an idea for a lane curvature determination system that may be used in future Ford vehicles, too.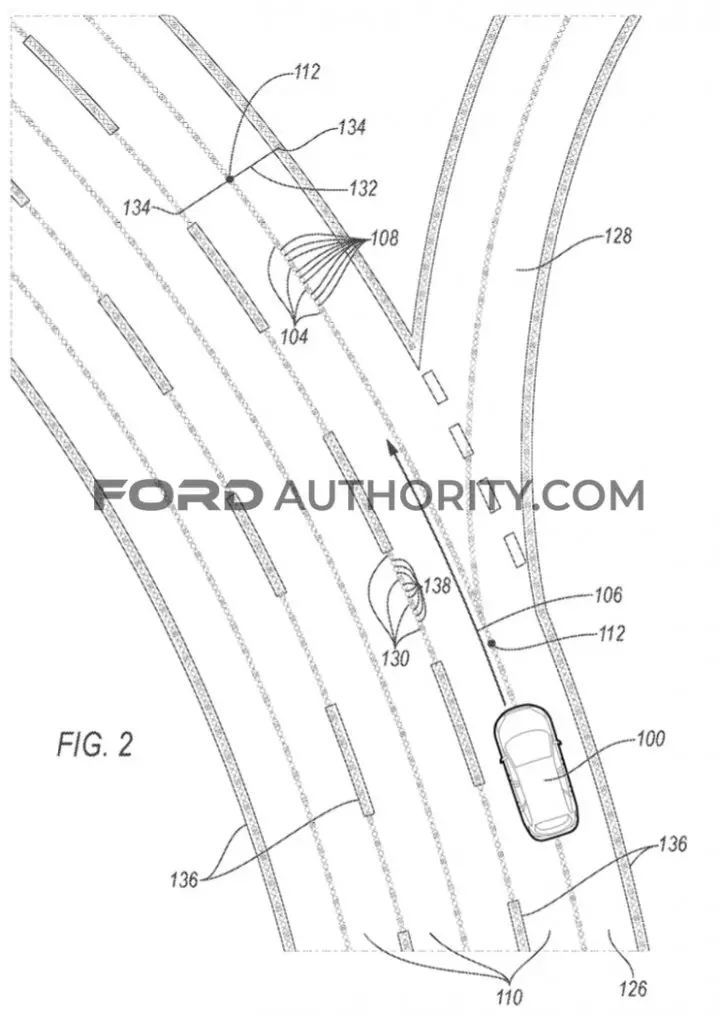 Lane-keep assist is a pretty common feature in new vehicles, and many semi-autonomous systems such as Ford's BlueCruise also handle steering duties when activated, enabling those behind the wheel to relax a bit on longer journeys. These systems tend to work great for the most part, but handling curves can be a challenge, which is precisely what inspired the creation of this patent.
The system outlined here would have the ability to determine the curvature of a lane ahead of a vehicle before it reaches that point in the road, using image recognition technology from the vehicle's front-facing cameras. The system would be able to determine just how much a road curves by reading lane markings and other indicators, even in less than ideal conditions such as rain or fog. Additionally, Ford notes that map data could also be used to help determine how sharp a curve is.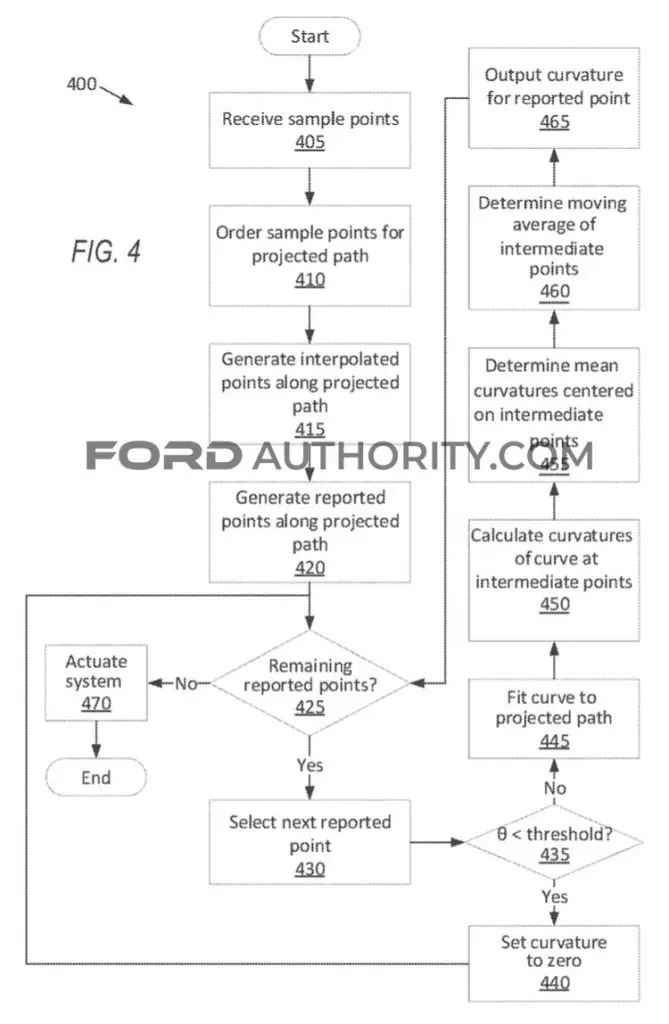 Such an idea makes a lot of sense as automakers like Ford continue to develop autonomous vehicles, with a goal of full autonomy at some point in the future. Adding ways for vehicles to better read the road ahead is obviously necessary for such systems to operate properly, as well as give us a little peace of mind when we relinquish control of a vehicle to a computer.
We'll have more on this and all Ford patents soon, so be sure and subscribe to Ford Authority for the latest Ford patent news, Ford business news, and comprehensive Ford news coverage.