Legendary comedian and talk show host Jay Leno also happens to be one of the most prolific collectors of automobiles in the world, touting one of the most impressive collections on the planet. He also gets to check out and drive a number of amazing rides from manufacturers and individuals alike via his show, Jay Leno's Garage, which is yet another perk for the semi-retired funny guy. Recently, Leno was able to scope out Velocity's Ford Bronco and F-250 restomods, and now, he's back with another Blue Oval-themed clip in which he gets a closer look at Joe Kugel of Kugel Komponents' gorgeous 1932 Ford roadster.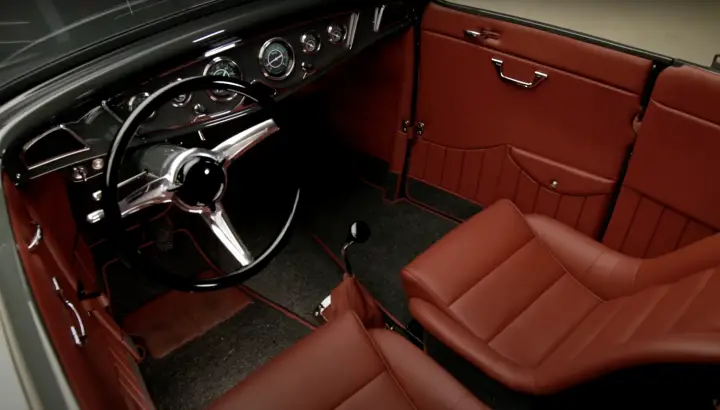 This particular 1932 Ford roadster is unlike any other we've ever laid eyes on, and it has already accumulated some seriously impressive hardware such as an Outstanding Engineering Award at the Grand National Roadster Show. Unlike a lot of similar builds out there, Kugel took a far more subtle approach here and didn't try to reinvent the wheel, either – from the outside, this looks like nothing more than a tastefully updated deuce, after all.
Kugel spent a whopping six years building his latest masterpiece, which features a steel body and a chassis with a fully independent suspension setup designed in-house. It's also equipped with all the amenities one could want, including air conditioning, power accessories, and a comfy cabin, though with no top, one wouldn't want to drive this polished jewel of a car in inclement weather, anyway.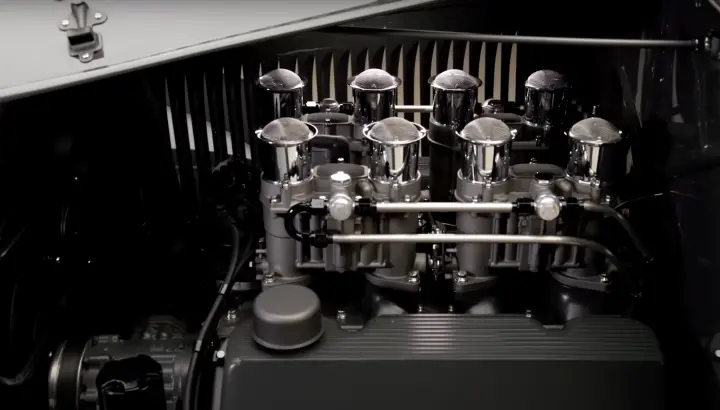 This particular deuce roadster is powered by a 427 cubic-inch Ford V8, which is comprised of a Windsor block and Cleveland heads, and cranks out around 600 horsepower. It's mated to a McLeod five-speed manual gearbox and a Ford nine-inch based rear end with an array of custom components.
Designed to be a comfy cruiser with top notch detailing, Kugel's 1932 Ford roadster certainly impresses Leno in every conceivable way, which is obviously some high praise. After all, we are talking about a guy that's driven just about everything out there, so he certainly knows a fantastic build when he drives one.
We'll have more cool videos like this to share soon, so be sure and subscribe to Ford Authority for continuous Ford news coverage.