Though it has received mostly positive reviews since its launch for the 2022 model year, the all-electric Ford F-150 Lightning has also been subjected to more than one payload and towing test, which revealed its shortcomings in that regard. In all fairness, this is true of all EVs, which lose a considerable amount of range when straddled with heavy loads, but it's still a sticking point for those that engage in such activities on a regular basis – at least while covering long distances. However, what we haven't seen – until now, at least – is someone exceeding the maximum tow ratings of the Ford F-150 Lightning and testing it out, though Zack Nelson of the YouTube channel Jerry Rig Everything recently did precisely that, with some interesting results.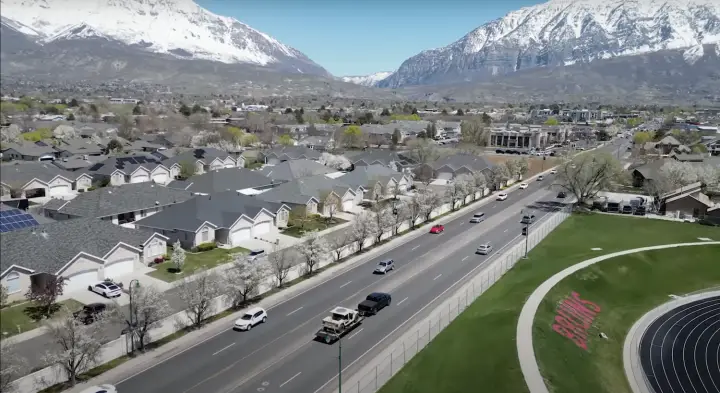 Borrowed by Ford, this F-150 Lightning is strapped up to a trailer carrying a Hummer H1, which is a heavy load, indeed. Pulling the same exact combination, Nelson's Rivian R1T managed to make it right at 100 miles before running out of juice, so this makes for an even more interesting comparison. As Nelson points out, the Ford F-150 Lightning has some advantages right out of the gate, including its regular, non-off-road tires, and its superior range rating – not to mention warmer weather on this particular day.
By his own estimates, Nelson believes that his combination weighs right around 10,000 pounds, which just so happens to be the truck's max towing capacity. However, he winds up discovering a bit later on that the combination exceeded that by just a touch – or around 700 pounds. Regardless, the Ford F-150 Lightning proves up to the task, pulling this heavy load without breaking a sweat.
After a roughly 80 percent highway to 20 percent city driving mix, the Ford F-150 Lightning ultimately made it around 112 miles on this particular trip, and it still had 18 miles of charge left. That's a significant 30 miles more than the R1T, though in all fairness, the weather likely had a lot to do with that. Either way, it's an impressive result by any measure.
We'll have more on the F-150 Lightning soon, so be sure and subscribe to Ford Authority for the latest Ford F-Series news, Ford F-150 news, F-150 Lightning news, and ongoing Ford news coverage.