With Ford investing $50 billion in EVs with a goal of building two million of them worldwide by 2026, the automaker knew that it would have to bleed some profit in order to get to that point, given the fact that it was starting from ground zero. That proved to be the case in 2022, when The Blue Oval posted a multi-billion dollar loss from its Model e EV unit, though FoMoCo expects that same division to break even by 2024 and turn a profit by 2026. However, when Househack CEO Kevin Paffrath recently tried to pile on Ford via Twitter for its poor EV financial performance, the automaker received support from an unusual source – Tesla CEO Elon Musk.
Always tough with margins for new vehicle lines, especially when there are major technology shifts.

I think Ford's overall strategy with EVs is smart.

The electric F-150 (Lightning) has high demand.

— Elon Musk (@elonmusk) May 3, 2023
Paffrath noted that Ford Model e's net income came in at -40 percent versus a projected -20 percent margin, while Tesla's net margin currently stands at 11.4 percent – a stark difference, indeed. However, Musk was quick to point out that he believes Ford's EV strategy is "smart," noting that the Ford F-150 Lightning is in high demand while also pointing out that margins for new vehicle lines are "always tough," particularly when there are "major technology shifts."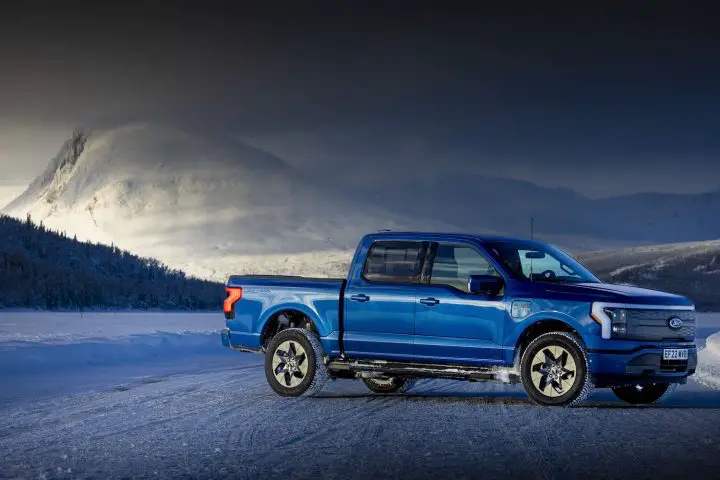 While Musk and Ford CEO Jim Farley have long had a history of exchanging pleasantries via this particular social media platform, Farley did recently note that he believes Tesla's refusal to update its vehicles on a more regular basis – at least visually speaking – can also be a disadvantage. On the same token, Farley also praised the EV automaker's ability to react quickly to changing market conditions in terms of slashing prices when demand falls.
Regardless, these two rivals will continue to emulate each other in a number of ways while battling for market share in a burgeoning space. That includes Tesla potentially building more physical locations in the U.S., as well as emulating one of Ford's battery strategies.
We'll have more on Ford's EV strategy soon, so be sure and subscribe to Ford Authority for ongoing Ford news coverage.