In recent years, we've seen a handful of rather rare Lincoln Continental diesel models surface across the web, whether that be via for sale ads at auction sites or as the subject of video reviews. Now, we have yet another sighting of this incredibly rare yet mostly unappreciated model, this time a Lincoln Continental Mark VII diesel that was spotted by the YouTube channel SVT Performance at the National Parts Depot in Ocala, Florida.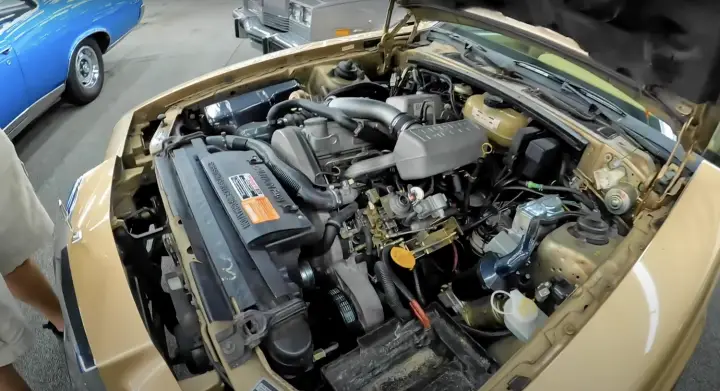 Riding on the same platform as the Fox Body Mustang, this Lincoln Continental Mark VII with a turbo diesel powerplant is certainly an interesting vehicle, aside from being an incredibly rare one. The powerplant itself isn't of Blue Oval origin, however, as it was sourced from BMW – in fact, many parts present in the vehicle still have that automaker's logo stamped into them.
As one might imagine, these cars weren't terribly popular, given the fact that they only lasted for one single model year. Our host notes that FoMoCo marketed the diesel Continental as being "faster than a BMW," which seems to have soured that particular relationship. Regardless, our host also says that the car is actually fairly quick and gets excellent fuel economy, meaning that it probably could have found some success in the marketplace had it been given more of a chance.
While there aren't a ton of these diesel Continentals floating around anymore, this one is in pretty exceptional condition, and has clearly been cared for by its previous/current owner(s). It's also reportedly in completely original condition, which is quite impressive, to the point where one could actually use the tired old cliche and call it a time capsule.
We'll have more interesting videos like this to share soon, so be sure and subscribe to Ford Authority for more Lincoln news, Lincoln Continental news, and ongoing Ford news coverage.