MotorWeek has been digging into its archives, releasing classic video reviews of everything, including various Ford vehicles from the 90s in its Retro Review segment for its YouTube channel. Such spotlights include the 1997 Ford F-150, the 1999 Ford Aspire, the 1991 Mercury Tracer wagon, and even the 1996 Ford Mustang Cobra convertible. Now, the publication released a review of the 1997 Ford Taurus SHO, which it thought was a very compelling successor to the second generation performance sedan.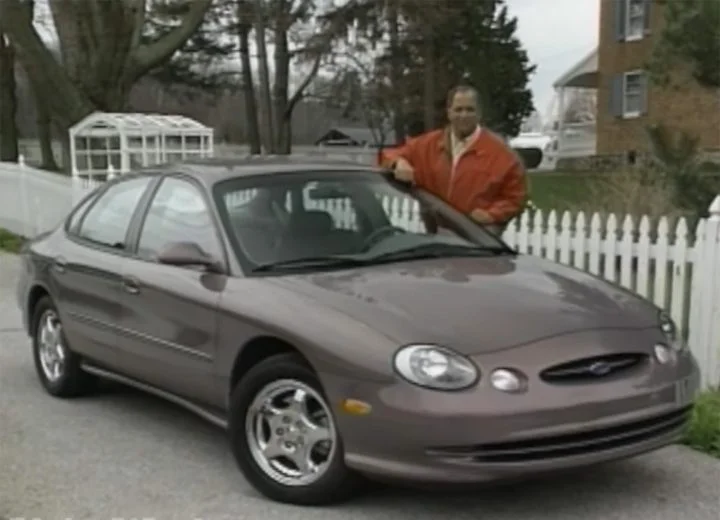 The 1997 Ford Taurus SHO (colloquially pronounced as "show") brought a welcome high-performance variant to the Taurus line, exactly like the previous generations did. Host John Davis praises the model as being "much more than a sedate people-hauler," and comments that it offers "a lot to love." Davis says the Taurus SHO has distinctive styling, although he says this particular test car has a "garish color," though it doesn't detract from the sedan's curb appeal. He calls attention to the round grille and the half-moon body color spoiler,
The 1997 Ford Taurus SHO really shone when it comes to power, though. The Yamaha-built 3.4L V8 engine was capable of 235 horsepower and 230 pound-feet of torque, routed to the front two wheels via its four-speed automatic transmission. Davis says that this powertrain provides a "turbine-like feel" at the top end in a straight-line test.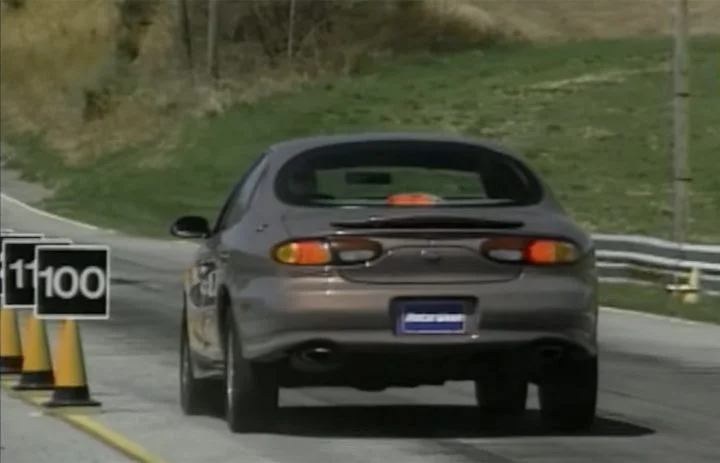 As for its handling, Davis praises the 1997 Ford Taurus SHO for its agility, despite its size. Braking power is also up to par, with an average braking distance of 120 feet.
However, Davis remarks that the Taurus SHO was never intended to be a hot rod, but rather a high-performance vehicle geared toward young executives in the market for a fun commuter car. "The executive class has gained a sleek new toy," Davis says.
These days, it isn't exactly easy to find a third generation Ford Taurus SHO in decent condition, as they represented an incredibly small fraction of overall Taurus production. Records indicate that just over 10,000 examples were produced for the 1997 model year, about double output for 1996. About four thousand additional examples were produced for 1998 and 1999, which means under 20,000 third generation Taurus SHO sedans left the factory from 1996-1999, making it a pretty uncommon vehicle in its day.
We'll have more cool videos like this to share soon, so be sure and subscribe to Ford Authority for more Ford Taurus news and around-the-clock Ford news coverage.