The fourth-generation Ford Mustang may not represent every pony car fan's favorite set of wheels, but the SN95-era SVT Cobra variants certainly speak for themselves. A few of these unique performance vehicles have cropped up for sale in the past, such as a 1996 Mustang SVT Cobra with a rare green exterior color, and an extremely low-mile SVT Cobra pace car that showed the way to the green flag for the Indianapolis 500 back in 1994. Now, a 1998 Ford Mustang SVT Cobra is searching for its next owner on Bring a Trailer, and this one also features a low readout on its odometer.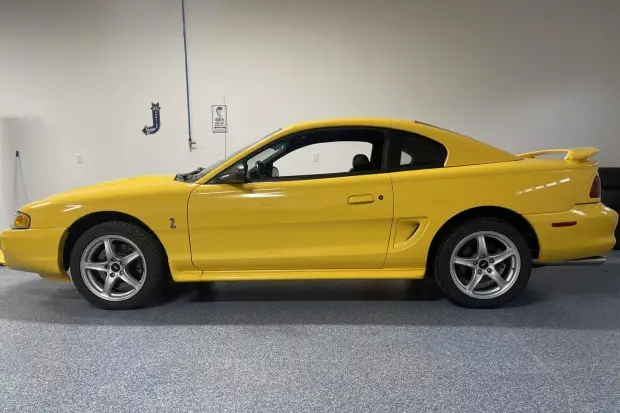 This bright yellow 1998 Ford Mustang SVT Cobra was first sold in September 1998 in Dayton, Ohio. That same owner has held onto it for the last 25 years, accumulating just 2,500 miles on its odometer. That means that its 4.5L V8 engine, good for 305 horsepower and 300 pound-feet of torque and mated to a five-speed manual transmission, is hardly broken in. However, its has been maintained, as its report reveals a recent oil change, air filter, battery and fuel pump.
The exterior of this 1998 Ford Mustang SVT Cobra is finished in Chrome Yellow Clearcoat, and rolls on 17-inch cast aluminum wheels wrapped in 245/45 BFGoodrich g-Force Comp-2 A/S tires with date codes from 2022. Four-wheel disc brakes with Cobra-branded front calipers provide stopping power for this bright yellow pony car. It also features fog lights, hood vents and a sporty rear spoiler.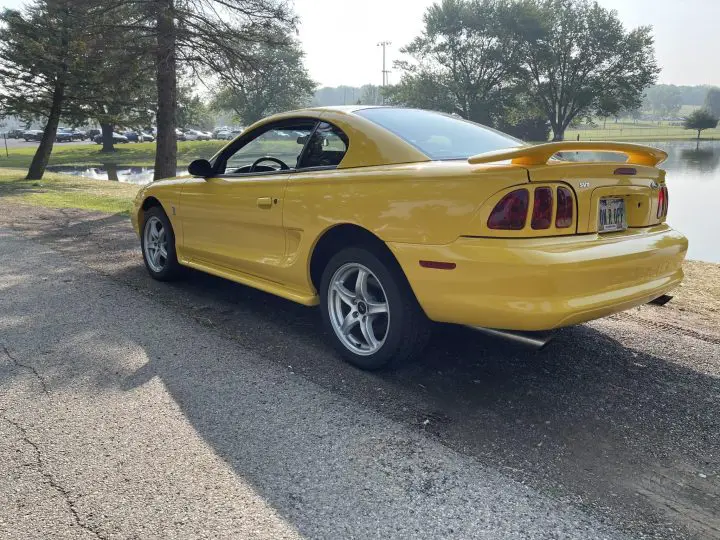 Inside, there are leather seats and a leather-wrapped steering wheel, with air condition, a CD and cassette stereo and a Mach 460 sound system. There's almost no wear here, as to be expected from a vehicle that hasn't been driven much.
However, there are a few indications of this SVT Cobra's age – there's a minor scuff present on the front bumper cover, and corrosion can be found on various undercarriage surfaces.
When it was new, this 1998 Ford Mustang SVT Cobra sold for $26,430, equivalent to roughly $49,313 when adjusted for inflation. Currently, the high bid is $10,000, with the auction closing on June 27th, 2023.