As supply chain issues ease, The Blue Oval has started to ramp up production on several of its in-demand vehicles. The company explicitly stated it planned to do so earlier this year, and Ford Authority has covered exactly how many additional vehicles have been coming out of the plants responsible for the Ford Maverick and Ford Bronco Sport, Ford Transit, Ford Escape, and Lincoln Corsair. Those are just some of the products that the company has been able to manufacture in larger numbers, and the 2023 Ford Mustang Mach-E is also being produced in greater quantities as well, according to the May 2023 U.S. sales report.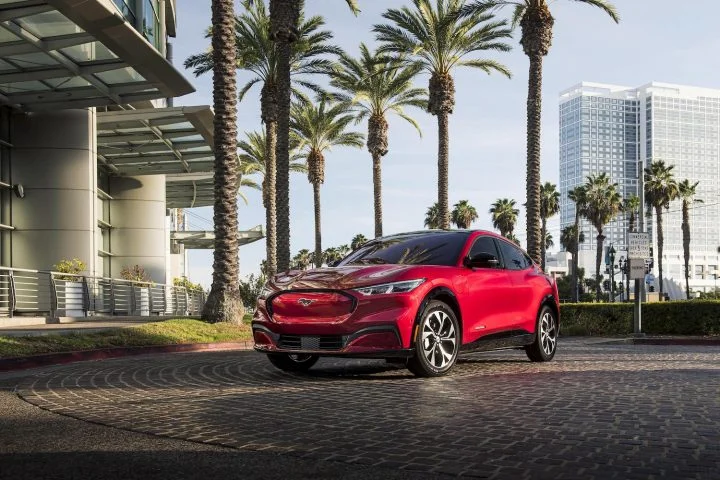 Last month, the Ford Cuautitlán Assembly plant produced 13,639 examples of the 2023 Ford Mustang Mach-E. That represents a solid 15 percent increase from April's output, when the plant manufactured 11,858 units. It also represents the highest output for any month in 2023, as the plant paused production in late 2022 for several weeks to accommodate the changes necessary for increased output, which resulted in zero vehicles leaving the factory in January and just 360 EVs in February.
Aside from simply ramping up production, The Blue Oval has also made some changes to the EV mid-year. For starters, the standard range battery is now a lithium iron phosphate pack, a shift that also increased horsepower by 45 ponies for eAWD models. DC fast charging can also get the new batteries to 100 percent without degradation, and the automaker says overall charging speeds should increase compared to the old battery. Ford also made BlueCruise standard on all models via a 90 day trial for all trims and rolled out monthly and annual subscription plans as additional options.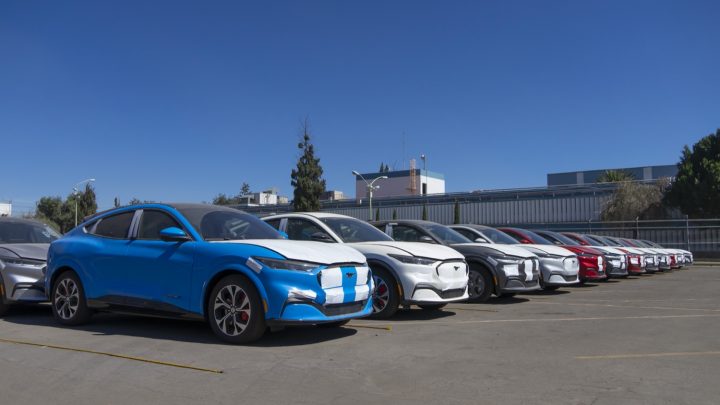 Pricing for the 2023 Ford Mustang Mach-E also changed, with most trims getting cheaper as a result of the new LFP battery. Unfortunately Cyber Orange is no longer available and the Mobile Power Cord is now a $500 option.
We'll have more on the Ford Mustang Mach-E soon, so subscribe to Ford Authority for the latest Ford Mustang Mach-E news, and for comprehensive Ford news coverage.