In recent months, Ford Authority has spotted several 2024 Ford F-150 pickups out and about, including a Lariat, Rattler, Tremor, and even a Raptor R. From what we've seen so far, it seems as if the forthcoming refreshed model will carry on with only minor exterior styling updates – particularly up front, where the grille and headlights look very similar to the current model. However, as Ford Authority previously reported, the 2024 Ford F-150 Raptor will feature some more notable differences in that particular area. Now, we've spotted a prototype with an uncovered front grille that gives us a better look at precisely what those are.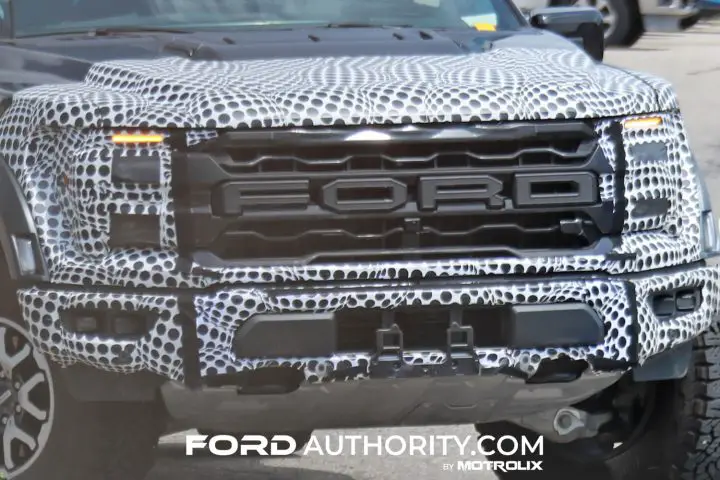 Perhaps the most notable difference present here is the front grille itself, which is completely different than the current model. While the existing F-150 Raptor has more of a "dot-like" design in the rear, this one features angled bars that provide a bit more visual interest. Additionally, the "Ford" script in the center has been revised as well, with more defined, smoother edges that are flanked by bars or brackets, which isn't the case with the current model.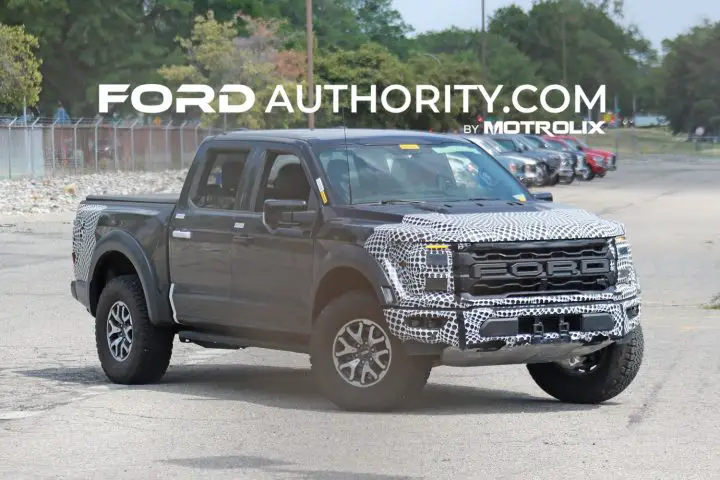 Though we can see a portion of the signature lighting inside of the headlight assemblies, it's unclear of those units have been updated in any way, as they're mostly covered by camo on this particular prototype. Otherwise, the front end looks very much like the current model, which isn't a huge surprise for a mid-cycle refresh.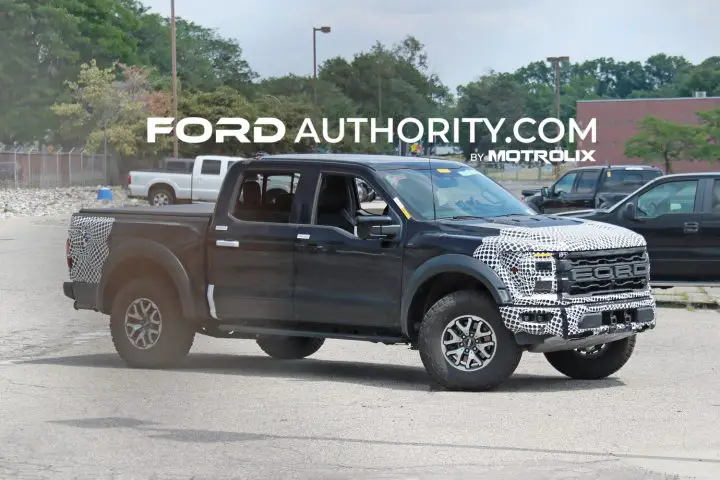 The same goes for the center portion of this prototype, as it's both uncovered and unchanged versus the existing F-150 Raptor. The same wide fenders and fender flares are present and accounted for, along with a set of fixed running boards.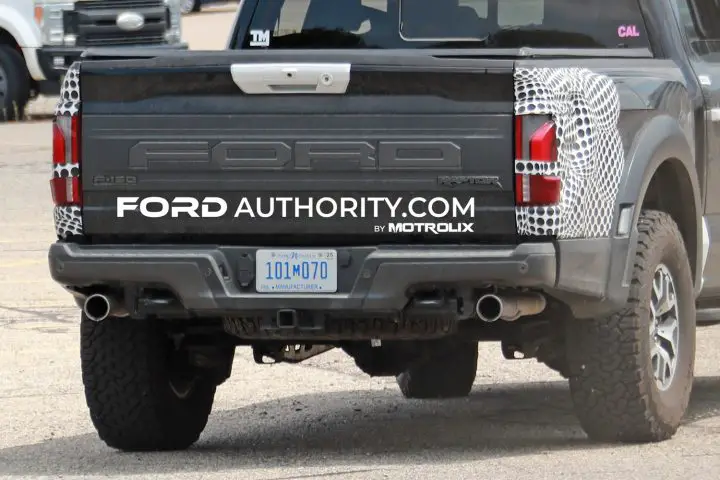 Out back, this 2024 Ford F-150 Raptor prototype features a slightly different, sharper "Ford script" to match the front, along with a revised taillight design that's also partially covered by camo. These taillights are consistent with what we've seen on other 2024 F-150 prototypes, however.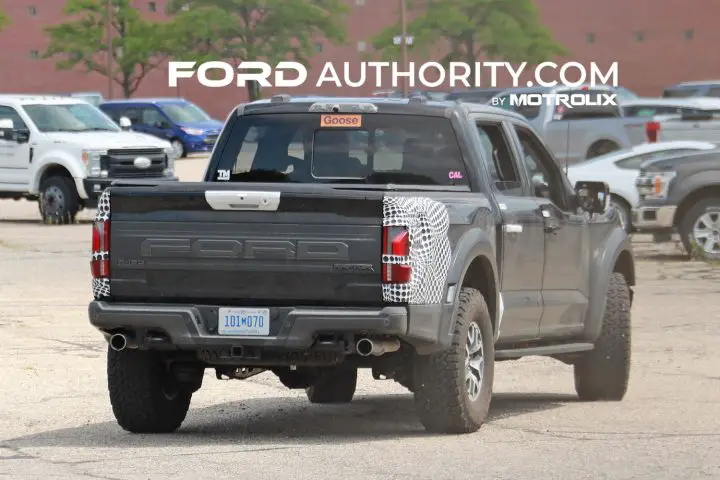 There are a few other updates coming for the 2024 F-150 in general, including a possible multi-function tailgate, which is a feature that's already available in various forms on the Chevy Silverado, GMC Sierra, and Ram 1500. As Ford Authority previously reported, the refreshed pickup will also sport the aforementioned updated taillight design, along with new 22-inch wheels.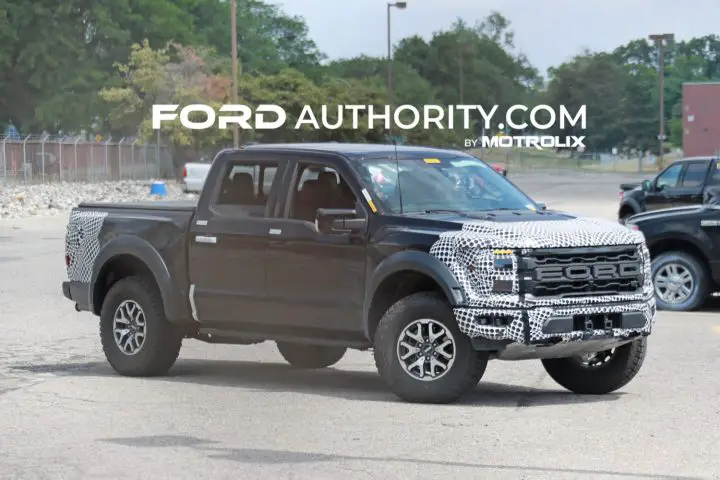 Inside the cabin, the 2024 Ford F-150 will seemingly be available with both vertical and horizontal infotainment screens, as we've seen in a pair of different prototypes over the last few months. Otherwise, Ford's mission to reduce complexity in its future models will reportedly result in 2,400 fewer parts being used in the 2024 F-150 versus the current model, according to the automaker, which is a significant reduction by any measure.
We'll have more on the 2024 Ford F-150 Raptor soon, so be sure and subscribe to Ford Authority for the latest Ford F-Series news, Ford F-150 news, Ford F-150 Raptor news, and ongoing Ford news coverage.