Sixth-generation Ford Bronco owners certainly have their fair share of aftermarket parts and accessories to choose from, as well as a plethora of goodies straight from the Ford Performance catalog. That includes a myriad number of wheel options such as the Badlands 17-inch wheel kit, Everglades wheel kit, and matte black Method wheel kit. However, as Eric Cin, Ford Global Accessories Director, recently told Ford Authority, bronze wheels are quickly gaining in popularity, leading to new products such as the Ford F-150 Sinister Bronze 22-inch wheel kit and the Bronze Design Series Appearance Package for the 2024 Ford Mustang. Now, the Ford Bronco is getting in on that trend with two new wheel kits, too.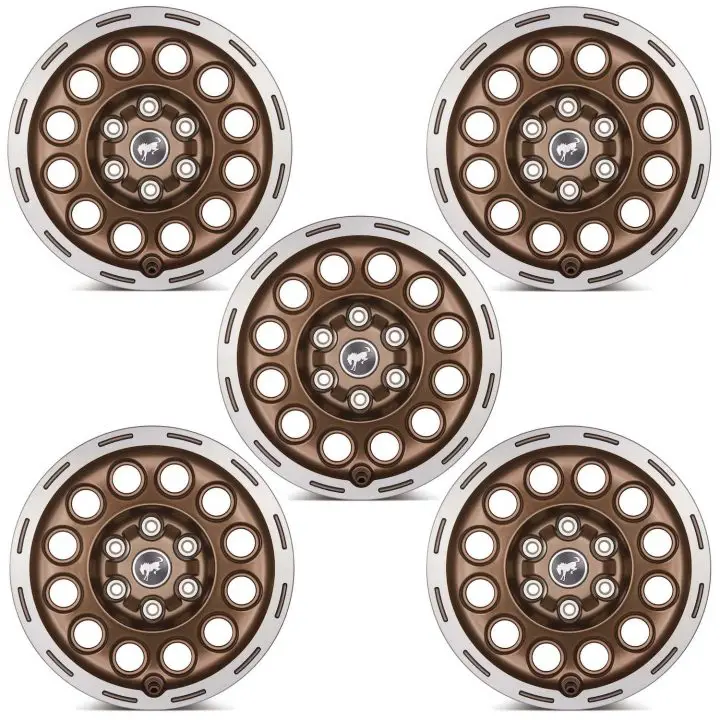 Both of these two Ford Bronco wheel kits are finished in Sinister Bronze, though each utilizes a different design. The first is sold in the Ford Performance catalog under part number M-1007K-P1780BRN for a retail price of $1,585 and consists of five 17×8-inch wheels with a 55mm offset. Featuring a 12-hole design, these wheels were developed to OEM standards, but are not currently available on any Bronco model from the factory, meaning that they provide a unique look for those seeking such a thing.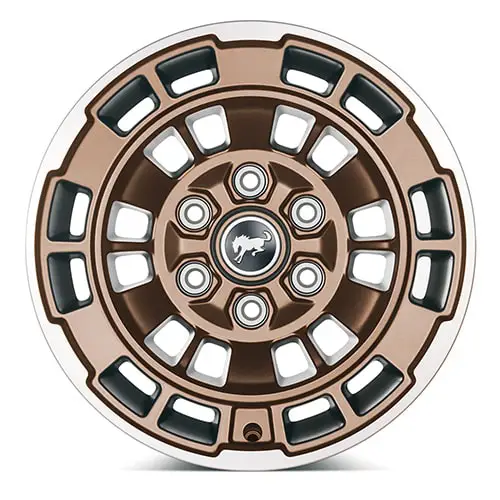 The same goes for the second Sinister Bronze Bronco wheel kit, which is listed under part number M-1007K-P1785BRN with a retail price of $1,655. This wheel design – which measures 17×8.5 inches with a 30mm offset – is also unique and not available on any current production model, and was designed as an exclusive offering for Ford Performance's catalog.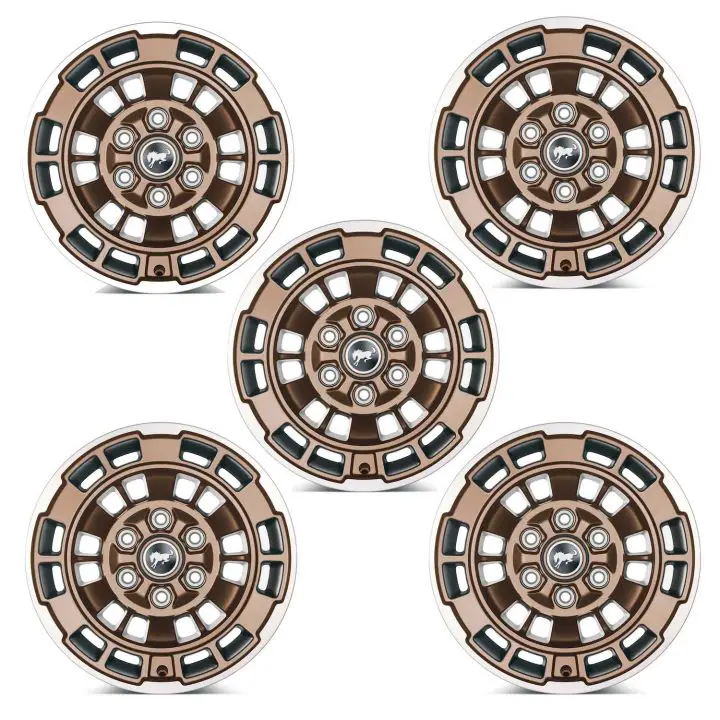 Both of these wheel kits fit all 2021-2023 Bronco models except for the Bronco Raptor and come with five center caps and five tire pressure monitoring sensors, as well as a TPMS activation tool, so they won't trigger a warning light. Ford notes that both wheels are suitable for overlanding purposes, meaning that they're quite durable, too.
We'll have many more Bronco parts and accessories to share soon, so be sure and subscribe to Ford Authority for more Ford Bronco news and 24/7 Ford news coverage.