Sixth-generation Ford Bronco owners certainly have their fair share of aftermarket parts and accessories to choose from, as well as a plethora of goodies straight from the Ford Performance catalog. That includes a myriad number of wheel options such as the Badlands 17-inch wheel kit, Everglades wheel kit, and matte black Method wheel kit. However, as Eric Cin, Ford Global Accessories Director, recently told Ford Authority, bronze wheels are quickly gaining in popularity, leading to new products such as the Ford F-150 Sinister Bronze 22-inch wheel kit and the Bronze Design Series Appearance Package for the 2024 Ford Mustang, as well as a pair of brand new Sinister Bronze wheel kits for the Ford Bronco. Now, owners of that same SUV can complement those wheels with new bronze lettering and rear emblem overlay kits, too.
Sold in the Ford Performance catalog under part number M-1447-BLBR, the 2021-2023 Ford Bronco bronze grille lettering overlay kit retails for $110 and includes individual overlays for each letter in the word "Bronco," which simply alight right over the factory front grille lettering.
Finished in Sinister Bronze just like the aforementioned wheel kits, this overlay kit utilizes pre-installed 3M adhesive backing for easy installation, requiring no drilling or other modifications. The letters are made to be durable, peel-resistant, and able to stand up to the elements, and are safe to use in car washes without having to worry about them peeling off.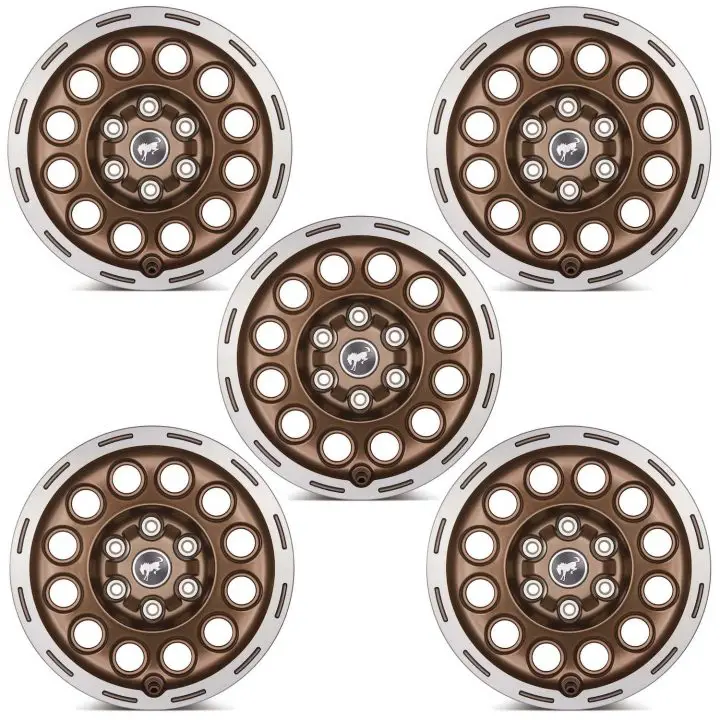 Aside from matching their wheels with this front overlay kit, Ford Bronco owners can also pair it with the Sinister Bronze rear emblem overlay kit, which is sold under part number M-1447-BEBR for $65. That kit includes a Sinister Bronze Bronco emblem for the tailgate, and it also aligns right over the top of the stock piece and attaches using 3M adhesive backing.
We'll have more Bronco parts and accessories to share soon, so be sure and subscribe to Ford Authority for more Ford Bronco news and comprehensive Ford news coverage.