The Blue Oval's ongoing transition away from internal combustion vehicles will see the company introduce more battery powered electric vehicles as the decade rolls on, and while gasoline-powered automobiles are still dominant in North America, other regions are sprinting at a breakneck pace toward EVs. Automakers from China are part of the equation in Europe, but at this point, it is unclear when they will reach North American shores. Regardless, Ford executives are convinced they will cross the Pacific eventually, with chairman Bill Ford telling CNN contributor Fareed Zakaria that at this point, the company is not ready for their arrival.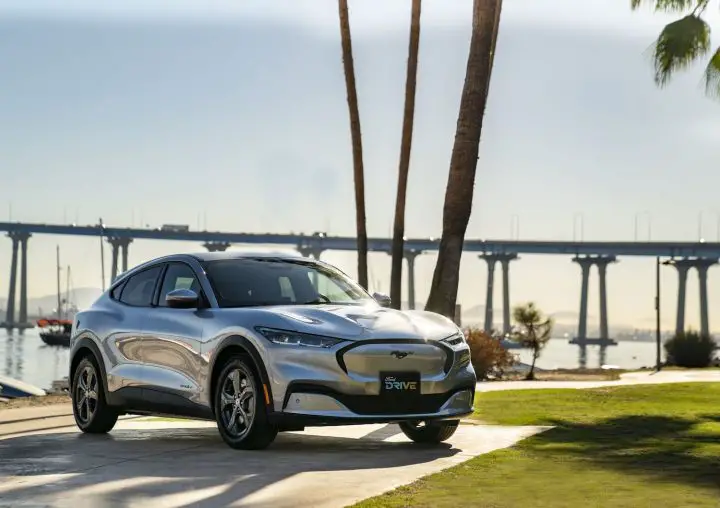 When speaking on Fareed Zakaria GPS, Bill Ford somewhat candidly said that the company is unprepared to go against the EVs currently coming out of China. "Probably not quite yet. We need to get ready. And we are getting ready." He later added "they're not here, but they'll come here, we think, at some point." "We learned a lot. When I look back when the Japanese came to America, we weren't ready. Then the Koreans came, and we really weren't ready. Well guess what, it's going to happen again and we are going to be ready because we are acutely aware of what not being ready will do to us."
At this point, it isn't completely clear what he meant by those comments, but the company's current goal is to dramatically scale EV production while broadly shifting to a profitable business model for its second generation battery electric products. The Blue Oval hopes to achieve a two million production run rate annually worldwide for EV production, made possible by all-new plants and the conversion of preexisting facilities to assemble full electric vehicles. In Europe, the Ford Explorer EV utilizes VW tech, which allowed the company to field an EV in that segment quicker than if it waited to introduce a product running solely on a Ford platform.
From today's GPS: part 2 of my interview with @Ford Motor Co. exec. chair Bill Ford, on the global race for the gigantic electric-vehicle market—and whether the US can compete with China as our EV future quickly arrives pic.twitter.com/fbqGvefB1K

— Fareed Zakaria (@FareedZakaria) June 18, 2023
As Ford Authority previously reported, Chinese automakers are now being viewed as a bigger threat at Ford than in the past. CEO Farley recently stated that those companies are a major concern within the company, although rivals such as Tesla have been previously cited as prime competitors as well. And Ford's traditional rivals are still in the mix too, as the company expects Ford Blue (its gasoline powered products) to gain market share and grow over the next several years.
We'll be following Ford's EV ambitions closely, so subscribe to Ford Authority for comprehensive Ford news coverage.