Ford Motor Company has filed to trademark F-150 Flash with the United States Patent and Trademark Office (USPTO), Ford Authority has learned. 
Filed on June 16th, 2023 and published on June 21st, 2023, this application contains the goods and services description of "Motor vehicles, namely, automobiles, pick-up trucks, electric vehicles in the nature of automobiles, pick-up trucks, sport utility vehicles, and their structural parts."

The Ford Authority Take
This time last year, Ford filed to trademark F-150 Thunder, and before that, the company also filed to trademark Maverick Thunder, F-150 Thunder, and Ranger Thunder in Canada. This is a potential sign that the company is at least considering some type of performance variant or trim for its pickup line across key markets around the globe. However, the Thunder name hasn't traditionally been used for that type of product, as it previously existed as a glorified cosmetic package for the European Ford Ranger.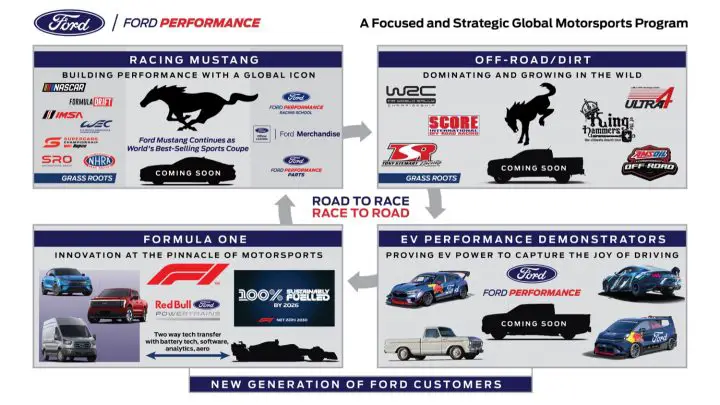 So where does F-150 Flash fit in to all of this? Instinctually, some people on the internet may immediately conjure up ideas of a Ford F-150 Lightning performance variant for the buying public. While that would almost certainly would be an interesting product, the reality is probably a bit different, but potentially just as cool. As Ford Authority previously reported, a high performance F-150 Lightning is absolutely in the works, but that upcoming vehicle is a Ford Performance EV demonstrator simply meant to show off the division's technological prowess.
As the above image demonstrates, it's the only EV in that group that hasn't been revealed yet, so it would make sense that if this latest trademark is tied to that specific vehicle. While no information about the special EV pickup has come out thus far, we do know that it will feature some extremely beefy motors. It will likely be used as a promotional tool related to the partnership between Ford and Oracle Red Bull Racing, the team that Ford will work with for Formula 1. It's a similar role the newly redesigned Ford Supervan will play at Pikes Peak, although that particular vehicle is not based on a production product.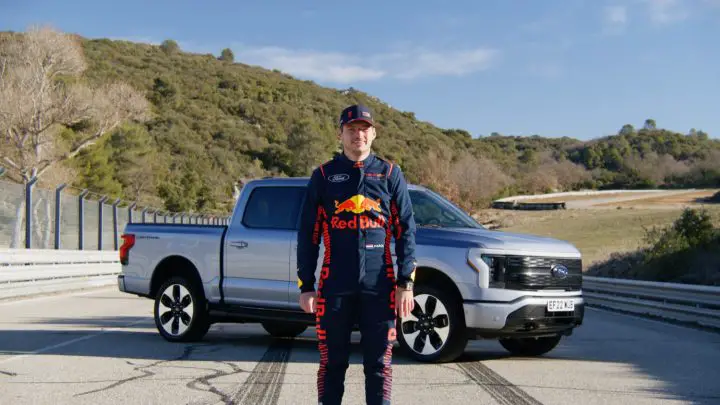 If the Lightning in question is in fact called F-150 Flash or something similar, it will certainly arrive at an interesting time. The DC Comics character Flash just so happens to typically feature a lightning bolt on their outfit, and has been doing so for quite some time. One of the most recent incarnations of the character stars in a live action adaptation that has been met with tepid reviews, and the movie did not have a great opening weekend either.
We'll have more on the F-150 Lightning performance demonstrator and any related trademarks soon, so be sure and subscribe to Ford Authority for the latest Ford F-Series news, Ford F-150 news, F-150 Lightning news, and non-stop Ford news coverage.