Last December, The Blue Oval gifted a special Ford Mustang Mach-E to Cisco Garcia as part of the Ford Adapta program, who is a former lawyer who has since become a professional wheelchair tennis star, Paralympian, and author. The Mach-E is equipped with a host of upgrades that make it possible for Garcia to drive it, including driving assistance, a grip and brake accelerator on the steering wheel, a transfer board for the driver, and a Turny-Low electric swivel seat on the passenger side. A few months later, the Team Fordzilla adaptive racing simulator won an Aster Marketing Award, and that same simulator is now being used to help people re-learn how to drive after they've suffered from traumatic medical events. Now, the Ford Adapta simulator has become a permanent fixture at the National Hospital for Paraplegics in Toledo, Spain, too.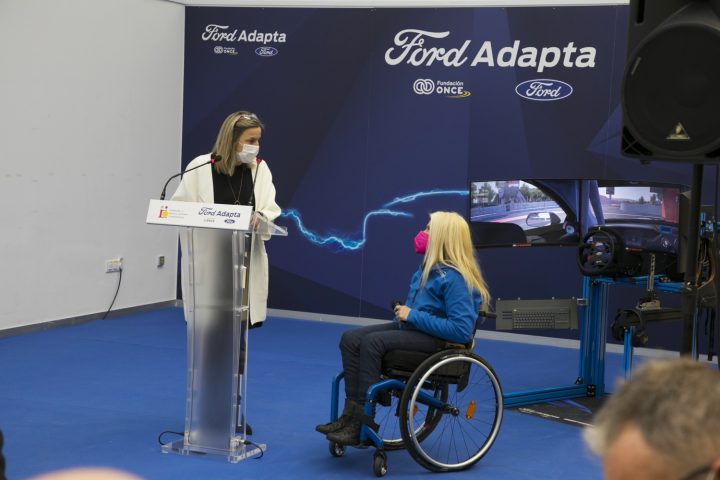 As has been the case previously, the Ford Adapta simulator – which was created in a partnership between Ford Spain, Fundación ONCE, Team Fordzilla, and Hi-Speed Simulators – is being used to help patients at the hospital overcome major spinal injuries and the psychological battles associated with getting behind the wheel of a vehicle after those traumatic events.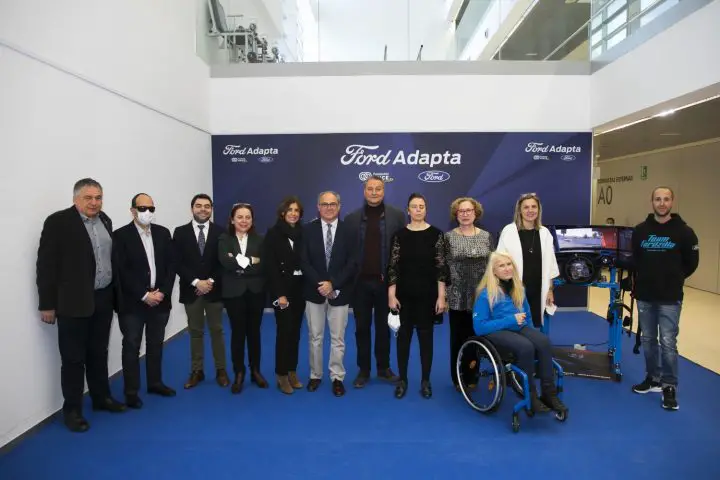 The simulator allows patients to drive on virtual roads, giving them the ability to get a feel for driving again while also learning how to use adapted controls. The steering wheel on the simulator utilizes hoops for acceleration and deceleration instead of foot pedals, for example. Now, this special simulator has become a permanent fixture at the National Hospital for Paraplegics, where it will continue helping those with spinal injuries to prepare – physically and mentally – to get back behind the wheel and on the roads once again.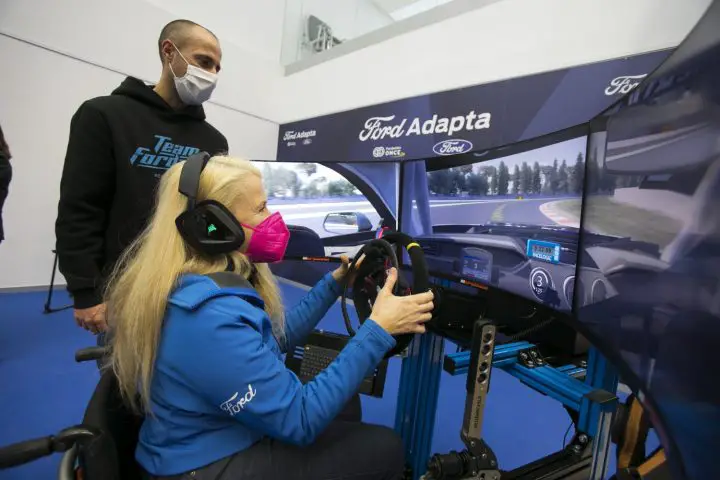 "We are very proud of this collaboration with the Toledo Hospital and Fundación ONCE," said Jesús Alonso, president and CEO, Ford Spain. "Surely many of these residents, when they leave here will be better prepared psychologically and physically to drive again thanks to this new Ford Adapta technology applied to sim racing."
We'll have more on the Ford Adapta program soon, so be sure and subscribe to Ford Authority for continuous Ford news coverage.