It shouldn't be a surprise that the Ford Bronco Raptor performed quite well when put to the test by Team O'Neill, a car control and racing school based in New Hampshire. They certainly put the high-performance off-road SUV through its paces, affirming that the Bronco Raptor makes an excellent rally companion. Team O'Neill also took control of a Ford Bronco Sport and put it through a similar set of rigorous rally tests, and were also impressed with the performance of the crossover under duress in an installment of "Will It Rally?".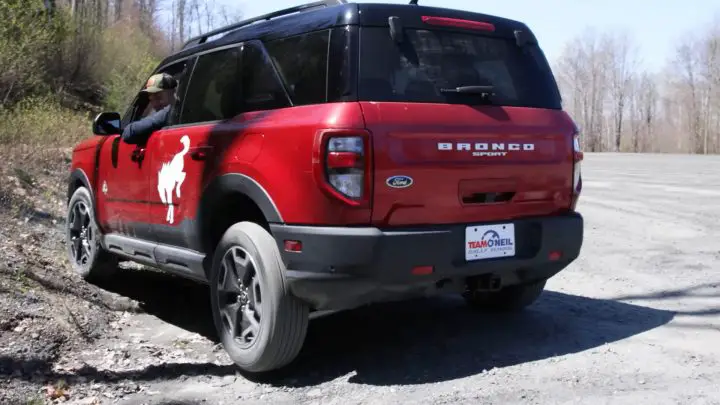 First things first: the skid pad. Wyatt Knox, the video's host, takes the Ford Bronco Sport for a spin – literally. He remarks that the stock tires are a bit grippier than he expected, but that the rugged crossover is pretty quick, "quicker than it could be." Then, Wyatt takes the Bronco Sport into the slalom course, noting that the stability control kicks in and negatively affects its performance.
"There's a big gap between when you accelerate, and anything actually happens," he says. "I will say, that as far as stability control systems are concerned, this is really doing its job… it feels so wrong."
He would like to test it without stability control active, which can be achieved by selecting a different drive mode. However, this particular Ford Bronco Sport won't allow him to select drive modes, as Wyatt and his team pulled fuses in an attempt to deactivate stability control and ABS. This likely caused a fault that is now preventing switching drive modes.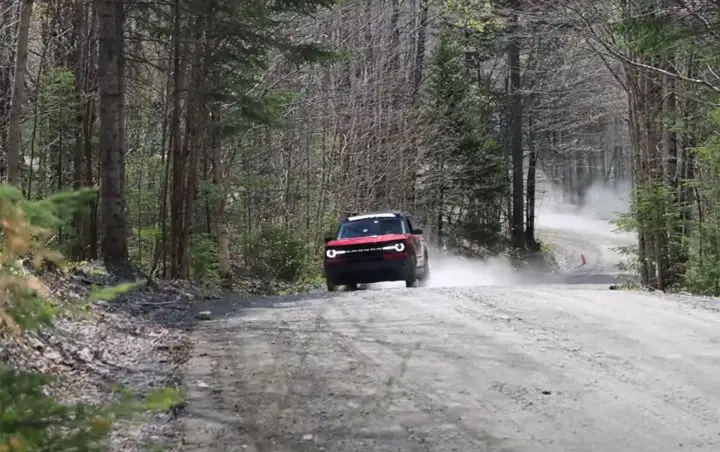 Wyatt takes the Ford Bronco Sport for a spin on the rally course for a time trial anyway. He notes that the transmission doesn't shift as quickly as he'd like, and that he's not thrilled with the understeer and accelerator lag. He compensates by getting back on the gas pedal sooner than he'd like. Even so, the Bronco Sport makes the course in 1:59.21, the fastest of any street legal car Wyatt has tested in the summer so far.
"All in all, it did fantastic," he says. "I'm super happy. I had a good time."
It seems Wyatt isn't the only one impressed with the Ford Bronco Sport, as it was recently recognized as being one of the most satisfying compact SUVs, indicating that owners are enjoying their rugged crossovers.
We'll have more on the Bronco Sport soon, so be sure and subscribe to Ford Authority for more Bronco Sport news and continuous Ford news coverage.